This is an archived article and the information in the article may be outdated. Please look at the time stamp on the story to see when it was last updated.
Skies are clearing and temperatures are falling. This morning will be bright and dry with sunrise (7:53 am) readings in the upper 30's and lower 40's. Sunshine should hold for most of the day with clouds starting to gather by mid afternoon. Along with clouds gathering, winds will begin to turn gusty with peak gusts nearing 30 mph. Here is a look at your Saint Patrick's Day forecast…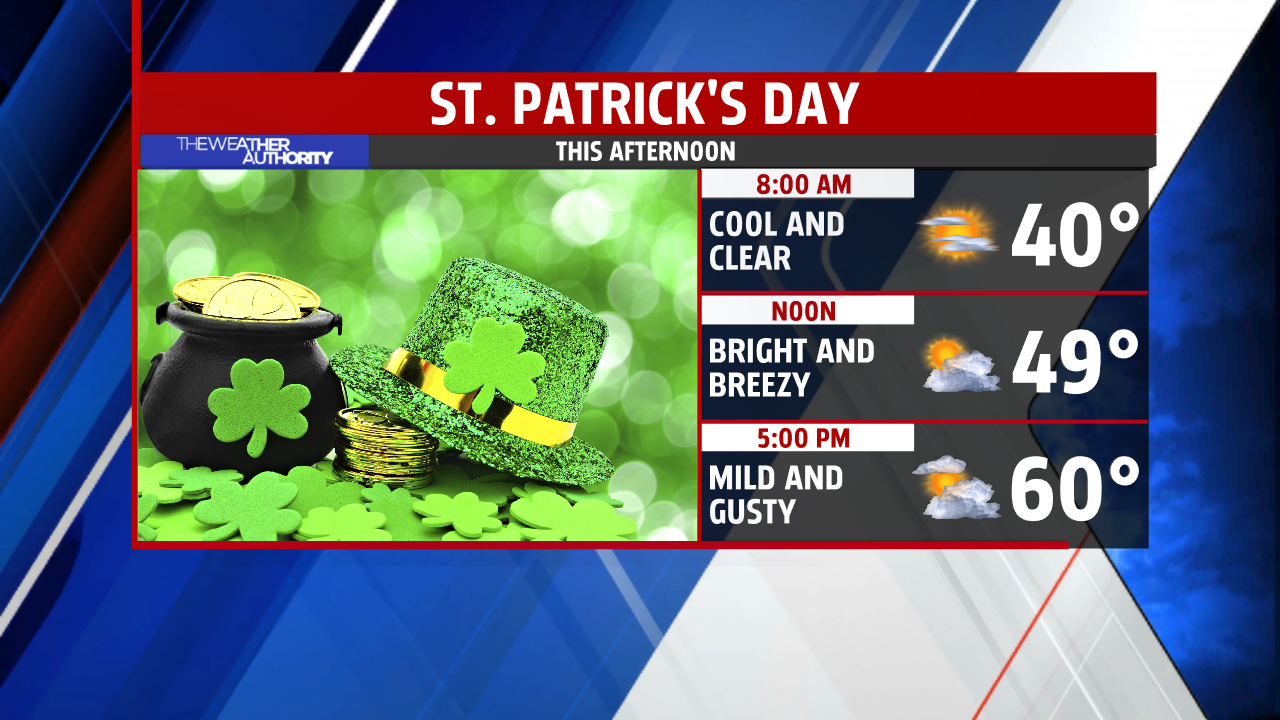 This evening with March Madness in full swing…a couple of sprinkles could be on the radar but won't amount too much. Otherwise, expect a colder night under scattered clouds. More clouds in the forecast on Friday but still appears mainly dry across the state with better shower chances for the weekend both on Saturday and Sunday! Not all day rains but clouds will loom heavily at times and temperatures will be quite chilly for mid-March.