This is an archived article and the information in the article may be outdated. Please look at the time stamp on the story to see when it was last updated.
A cool off but it is brief.   Today marks the 5th straight day above normal and the humidity is set to surge again behind a new front.   A warm front will lift north and spread high humidity and more unseasonably warm air back to central Indiana as we enter the weekend.
Showers and thunderstorms are on hold for now, but are set to develop late again tonight after 2 am. The northbound warm front along with a late night jet stream will bring a cluster of thunderstorms to life and spread across the state in the pre-dawn hours.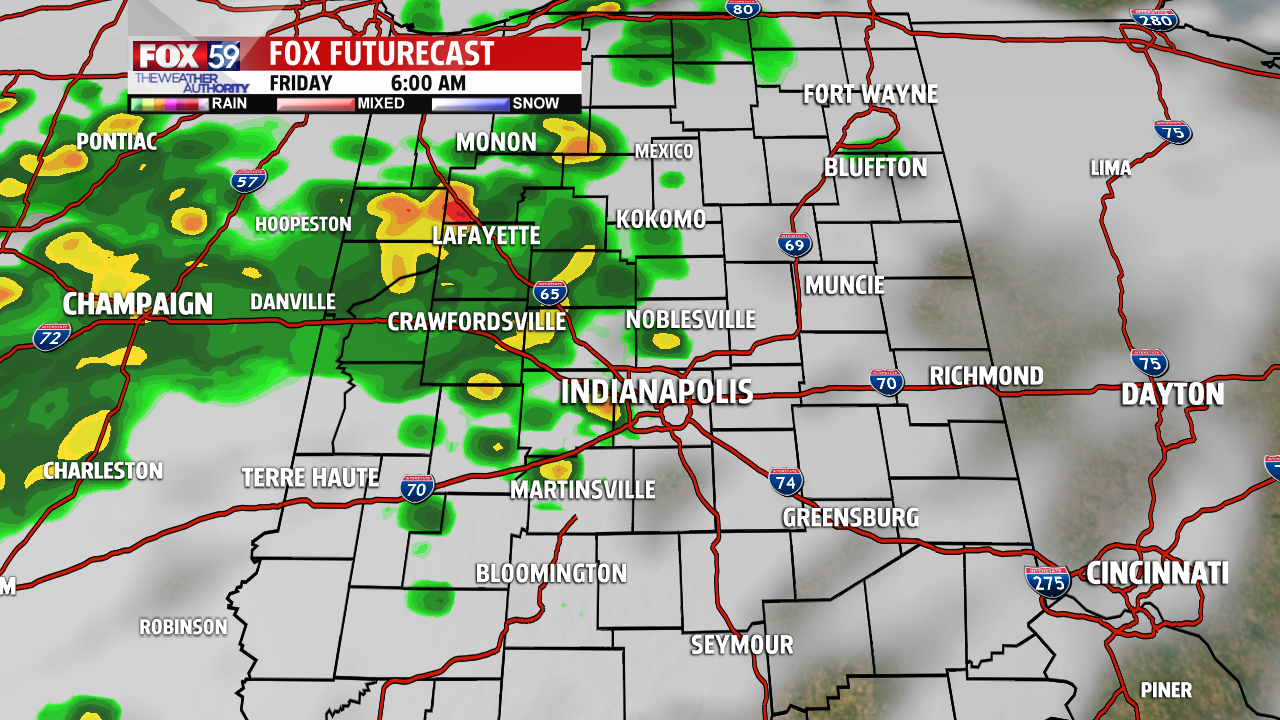 Showers and thunderstorms will scatter by Friday afternoon and likely ease completely in time for Friday night football.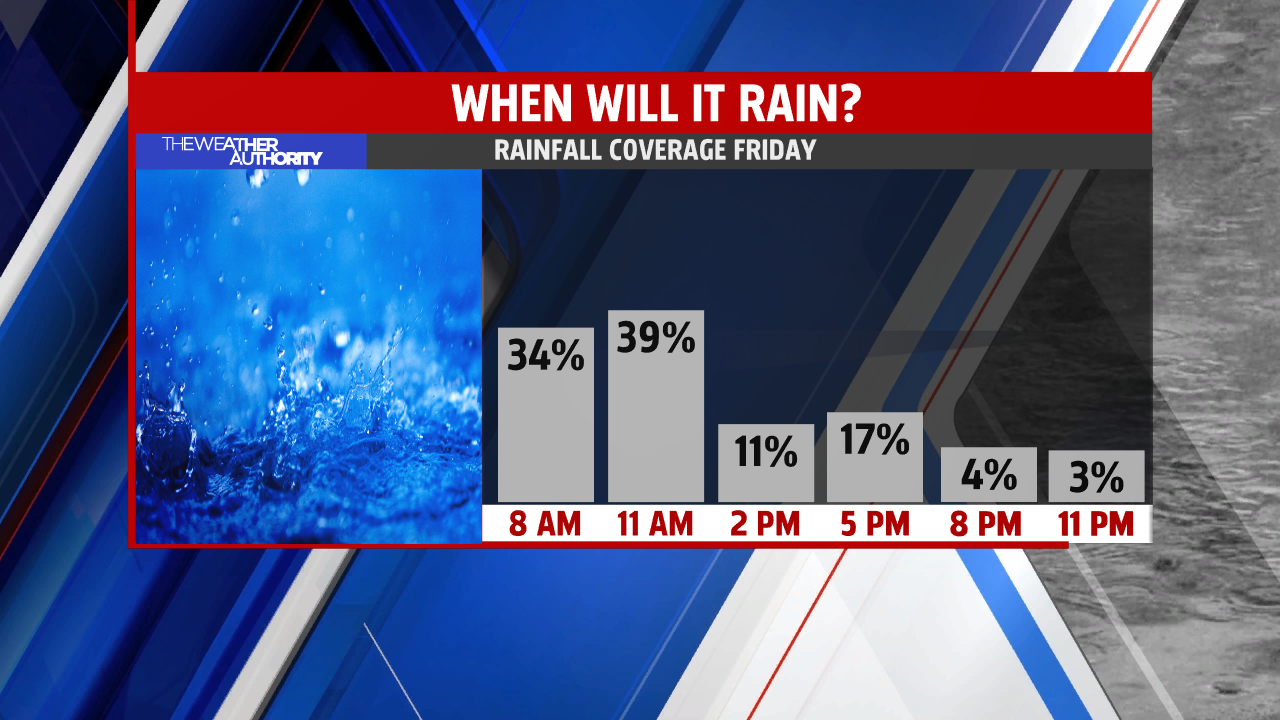 We will remain in the summer-like warmth and humidity through early next week. Rain chance are limited to widely scattered Saturday and most likely no real rain threat until late Wednesday and into Thursday next week when some cooler and more seasonable air arrives.
Temperatures this weekend will be incredibly warm for October and even more impressive the humidity will be remarkably high for this late in the year.   The heat index could easily surpass the 90-degree mark Saturday, Sunday and even Monday.   The all-time high for the month of October was set on October 8th, 2007 at 91-degrees.