This is an archived article and the information in the article may be outdated. Please look at the time stamp on the story to see when it was last updated.
WINTER STORM AND A SEVERE OUTBREAK
It's the largest winter storm of the season for many in the eastern U.S. and it could be a record breaker.  The storm will develop rapidly overnight and spread snow, sleet, freezing rain north with a severe storm outbreak in the storm warm sector expected.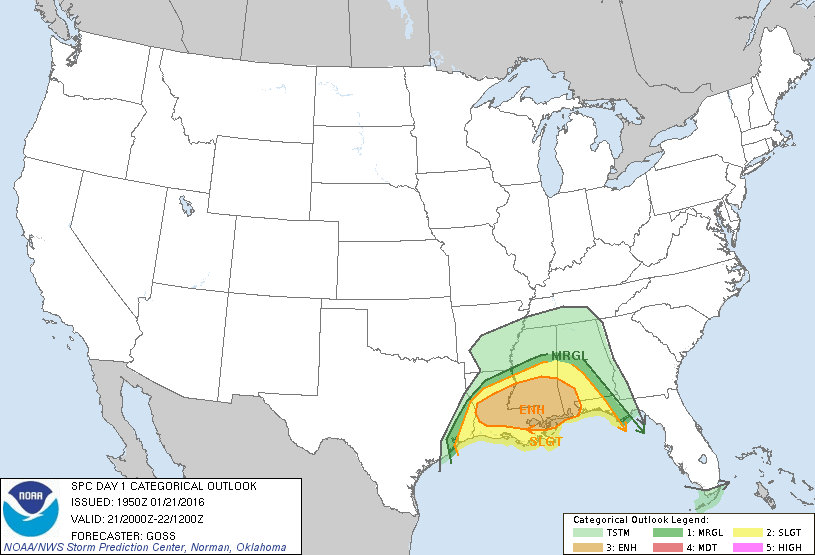 BLIZZARD WARNINGS ISSUED
Millions of people will be impacted by the storm and preparations continue Thursday night.  Nearly two dozen states are under some winter advisory or watch that includes a Blizzard Watch for New York City and Philadelphia.  The nation's capitol has been updated to a Blizzard Warning with wind gusts to 50 mph and possibly as much as two feet of snow.  The Blizzard warning includes Washington D.C. and Baltimore.
SNOW IN INDIANA
The storm will spread snow north to southern Indiana and may creep as far north as Indianapolis.  The latest storm track (a work in progress) is still far enough south that major accumulation ,may be held to near or just north of the Ohio river.  Snow could stick in parts of Lawrence, Jackson and Jennings counties and increase rapidly in amounts headed south to near the state line.  A deviation of only 20 to 30 miles in the track will impact snow amounts - a fine line and definitive cut off to accumulating snow looks likely.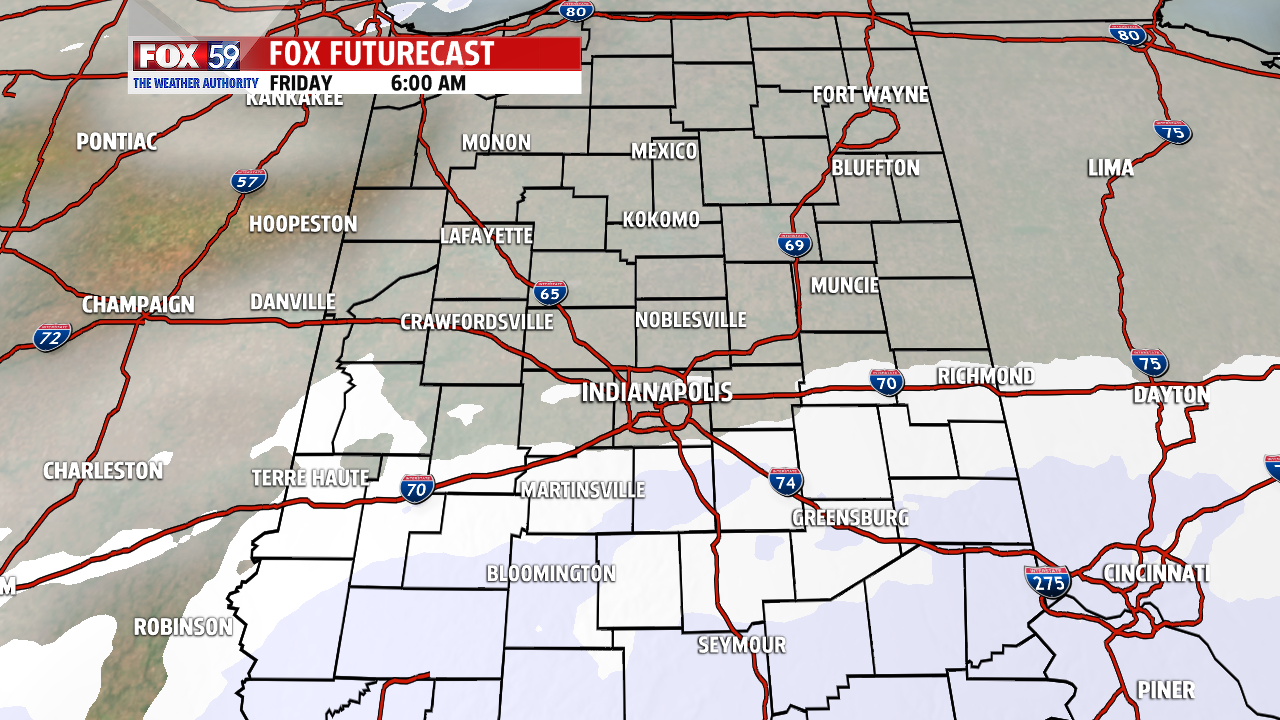 ACCUMULATION SOUTH
Snowfall amounts could reach a half foot in nearby Louisville and southern Cincinnati by Friday evening.  Snow accumulation on the light side (under 1") looks to start in a line from Bedford to Seymour to North Vernon or along a US 50 line south.  Again, a update later tonight and early Friday to firm up.  The cut-off to accumulating snow will be a sharp one.
I'm posting below a snap shot of two forecast snowfall forecasts.  The totals jump quickly going south and vary for the same locations especially near the Ohio river.  Again, the exact track will determine how far north the sticking snow will reach.
STRONG WINDS WILL BLOW
Winds feeding the storm swill sweep across the state and remain quite steady and strong Friday.  A east, northeast wind Friday at times will produce a wind chill around 10° at times Friday.  The storm will produce blizzard conditions with sustained winds of over 35 mph with heavy snow and gusts to 50 mph from the mid-Atlantic into the northeast.