This is an archived article and the information in the article may be outdated. Please look at the time stamp on the story to see when it was last updated.
INDIANAPOLIS, Ind. –The Storm Prediction Center has placed central Indiana in a moderate risk for severe weather tonight into early Wednesday.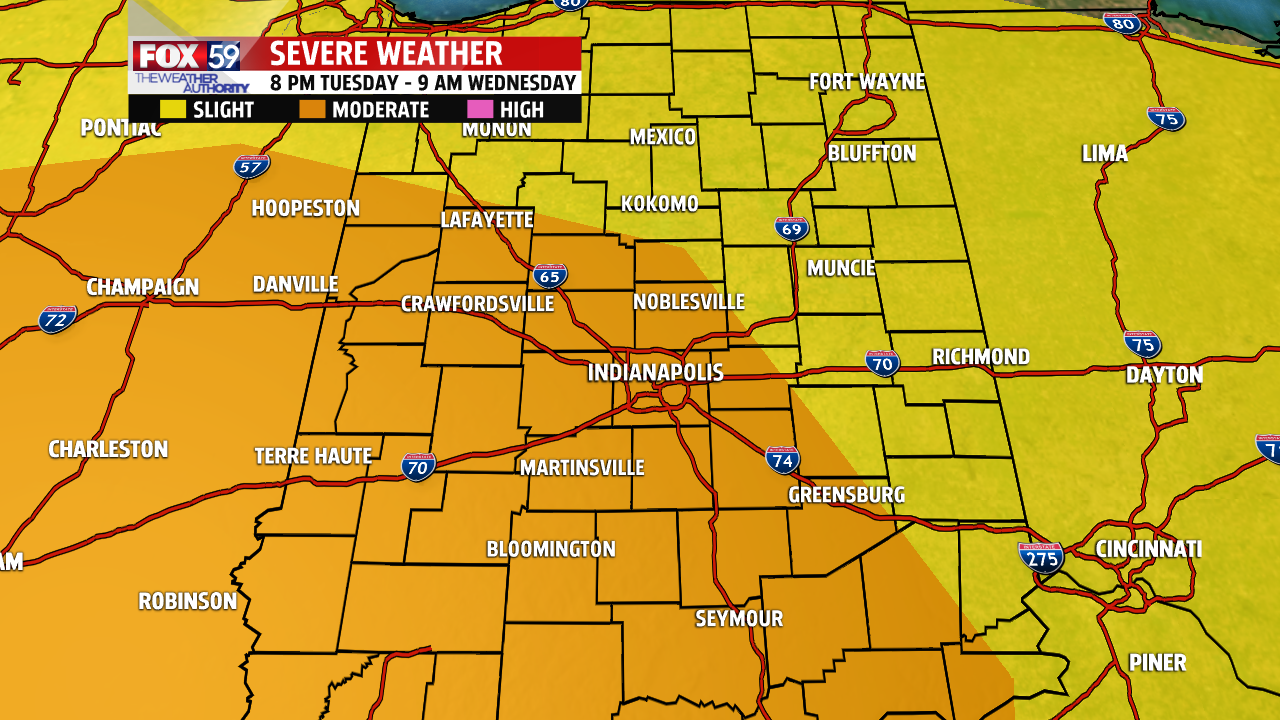 Conditions outside Tuesday afternoon were gray and misty with temperatures in the low 50s. However, warmer and more moist air will move into the region this evening and tonight as a strong jet enters the region. It's the combination of this jet as a lifting source, warm and moist air in place, and high wind shear that will lead to an increased risk for tornadoes tonight. Damaging winds and large hail are also threats in thunderstorms. The Storm Prediction Center has parts of central and southern Indiana in a 10 to 15 percent hatched tornado probability. Hatched means that there's the possibility of EF2 or stronger tornadoes within 25 miles of one point.
Timing for the greatest severe threat for central Indiana will be from a period of about 8 p.m. Tuesday until 9 a.m. Wednesday. Multiple waves of t-storms are expected tonight and early Wednesday so it's important to have your weather radios on and have multiple ways to get warnings as this will be happening during the overnight hours.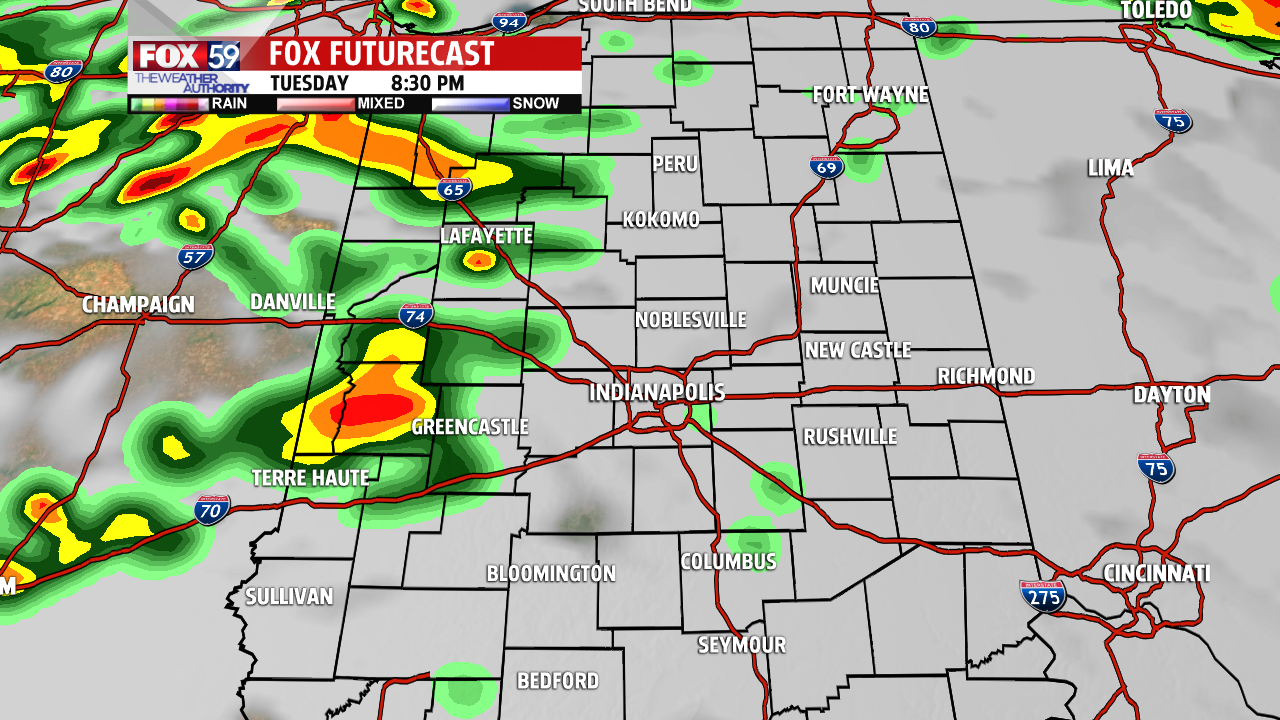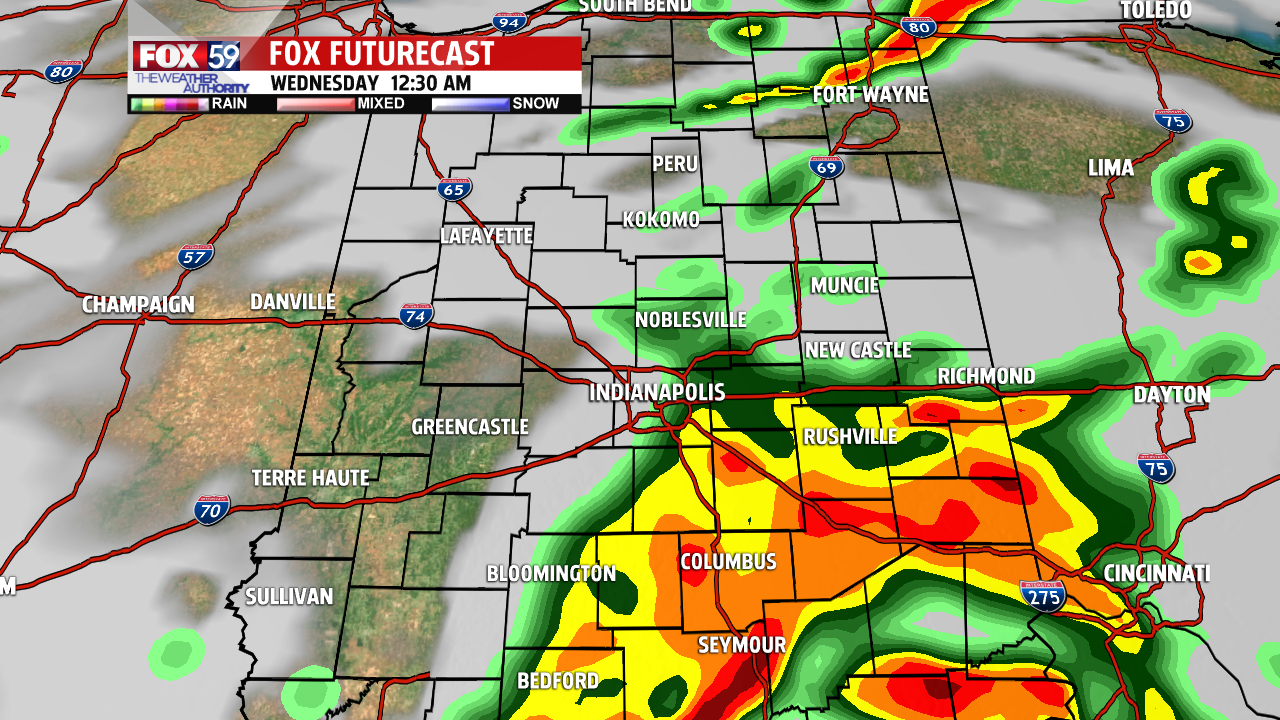 Temperatures will rise to the low 60s tonight as it becomes windy. Temperatures Wednesday will be in the 60s and then fall to the 40s in the late afternoon as a strong cold front moves through the area. Winds outside of thunderstorms will gust to 40 mph. There's even a possibility of some snow mixing with rain Wednesday night in northern and central Indiana!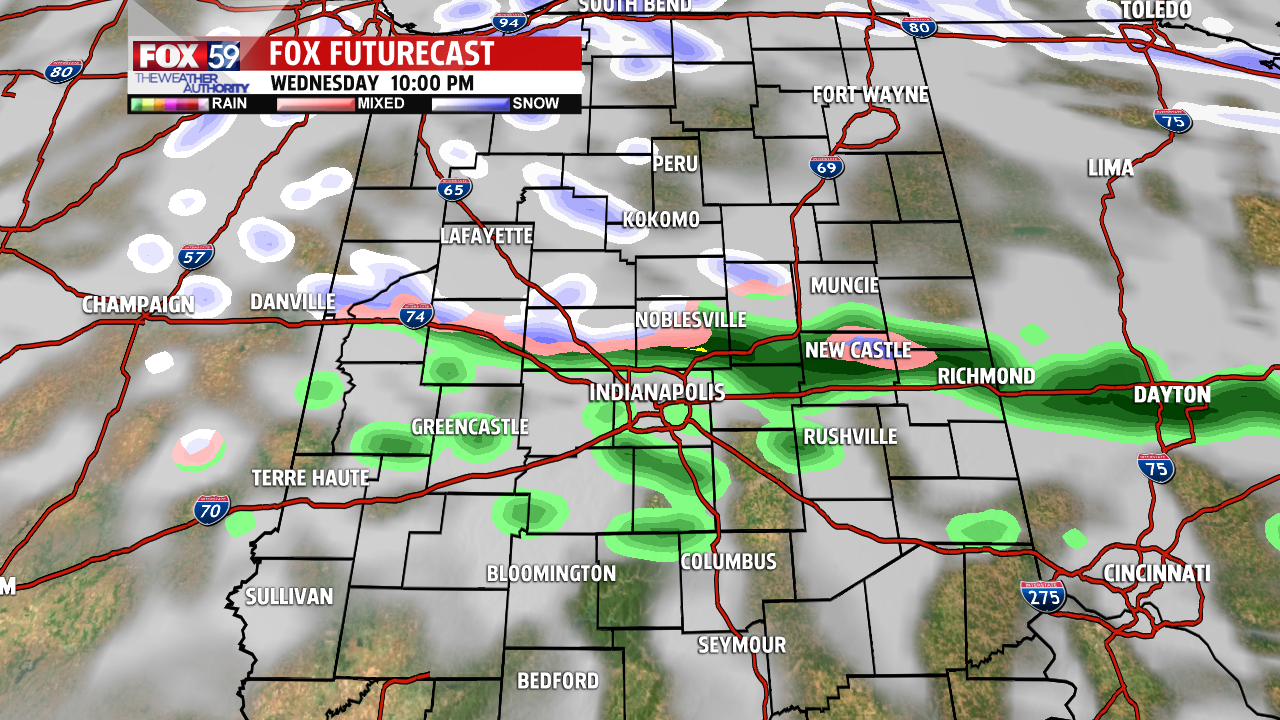 There will be a slight chance for snow Thursday morning and then some clearing before another wave of snow looks to move in Thursday evening. Highs on Thursday will reach the mid-40s with breezy conditions. A few more chances for snow will arrive early Friday and then again on Saturday. Temperatures will climb into the 60s by Sunday. –Danielle Dozier