This is an archived article and the information in the article may be outdated. Please look at the time stamp on the story to see when it was last updated.
Happy Thursday! We had some severe storms develop last night producing pea size hail and gusty winds. The storms have come to an end but some showers are lingering this morning. Temperatures are once again mild, already in the lower 60s.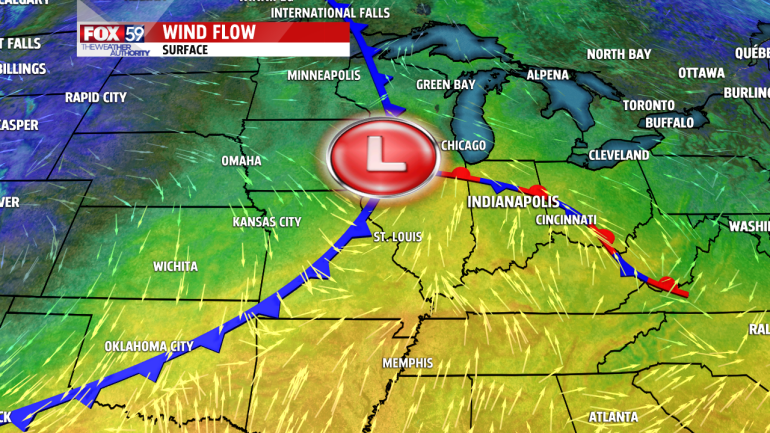 Temperatures will continue to warm out ahead of the cold front, reaching into the mid 70s by 1 p.m. As the front slides in around 2 p.m. to 4 p.m., cooler air will begin to move in behind it dropping temperatures back to near 70 by 5 p.m.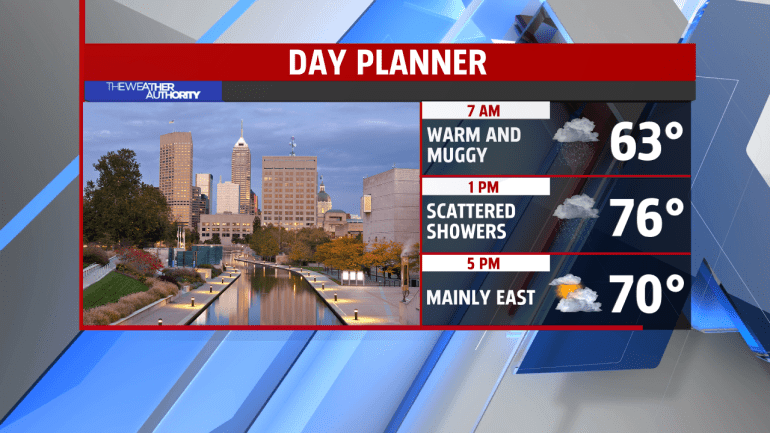 As the front moves east today it will spark off scattered showers so keep the umbrellas handy.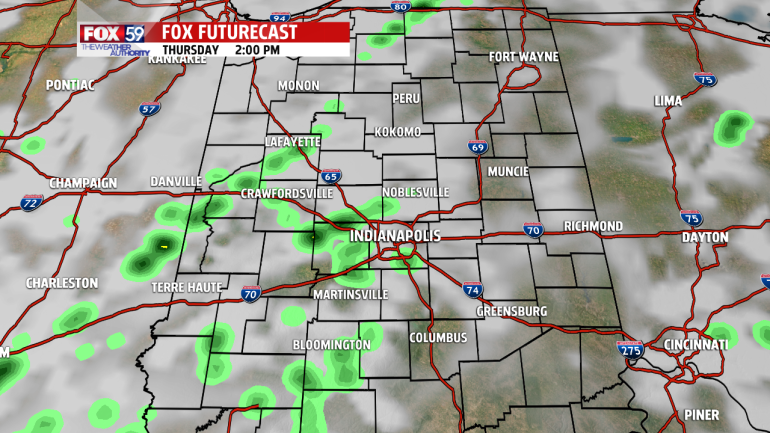 Daytime heating will provide more energy for thunderstorms this afternoon but most of the activity will be east and southeast of Indy. A couple of the storms could become strong or severe with hail and damaging winds the main concerns.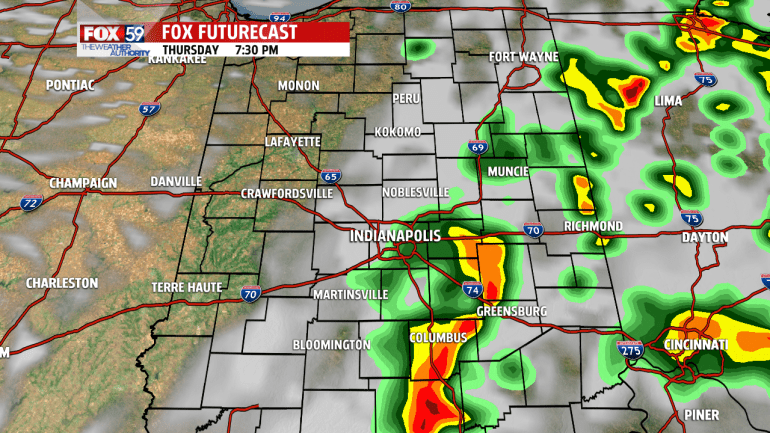 Friday will be cooler and drier with partly cloudy skies and highs in the upper 60s. Rain and storms will return Friday night and continue into Saturday morning associated with another cold front. The rain will move out Saturday afternoon leaving us with a mix of sun and clouds.  Behind the rain a cooler airmass will settle in keeping highs in the upper 50s for the weekend.