This is an archived article and the information in the article may be outdated. Please look at the time stamp on the story to see when it was last updated.
Good Thursday morning everyone! The cold front has moved through Indiana, leaving a cooler airmass in its wake. Temperatures are holding in the mid 40s this morning and they won't vary much throughout the day.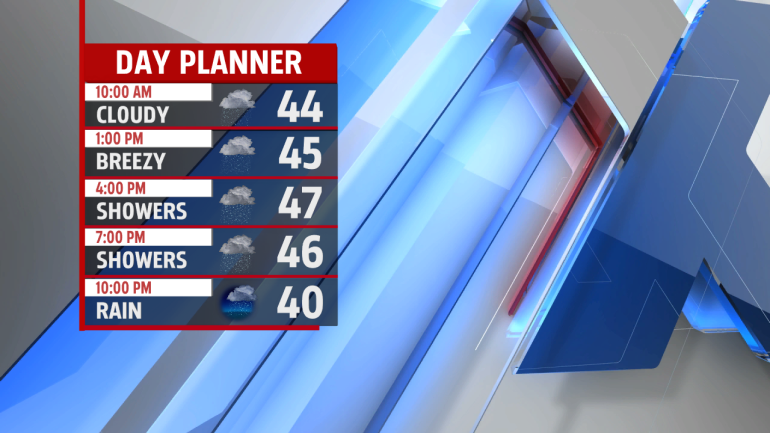 As the low moves east through the state, off and on showers will continue throughout the day.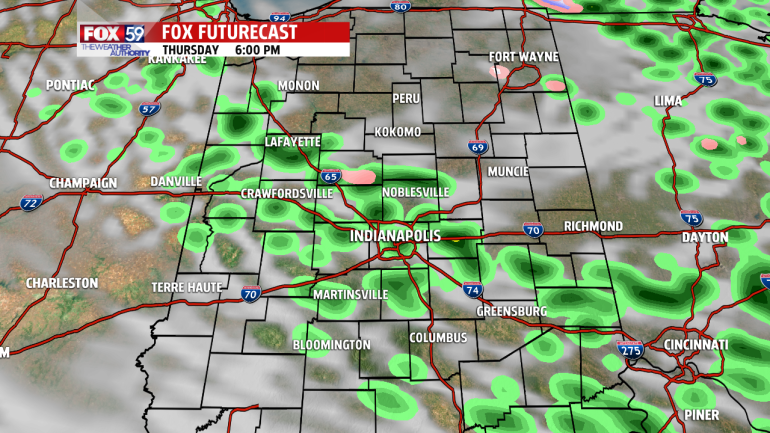 Overnight low temperatures will fall to near 32 degrees allowing some snowflakes to mix in on Friday morning. Another cold front will make its way across the region on Friday, sparking off more showers and a few afternoon thunderstorms. As temperatures once again drop off Friday night some light snow will mix in with the rain.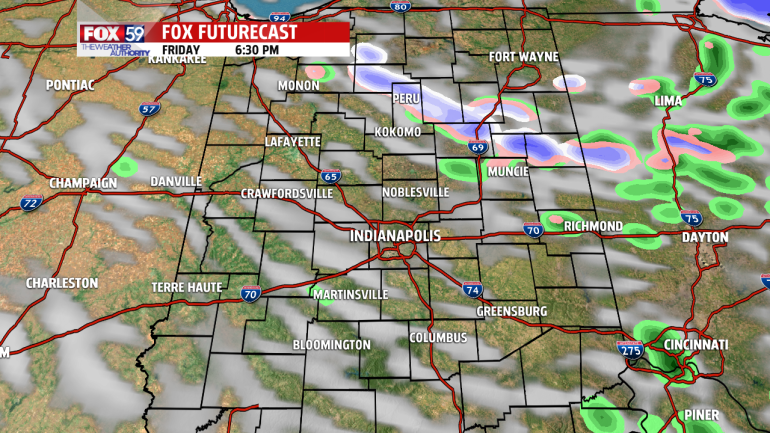 If you have already started planting you will want to cover up any sensitive vegetation on Saturday and Sunday mornings as temperatures will be in the mid 20s! Saturday is looking to be the coldest of the next seven days with afternoon highs only near 40 and some areas won't make it out of the 30s!