This is an archived article and the information in the article may be outdated. Please look at the time stamp on the story to see when it was last updated.
FIRST FROST
Early Thursday morning the temperature dipped below 36° for the first time this fall.  this is the latest first frost on record beating November 8th 1900's long standing record.  Frost has been patchy inside the city and much more widespread outlying this season.  However, this is only the 3rd night of the Autumn below 40° - the fewest ever.
STREAK CONTINUES
A huge rebound today, behind a southwest breeze - reaching 60° in Indianapolis and keeping a 'above normal' streak alive.  Thursday marked the 16th straight day above normal in Indianapolis.
The warmth has had stamina and Fall 2016 is holding as the warmest ever to date with an average temperarue cof 65°.  This autumn has produced 77% of the day above normal running nearly 6° per day above.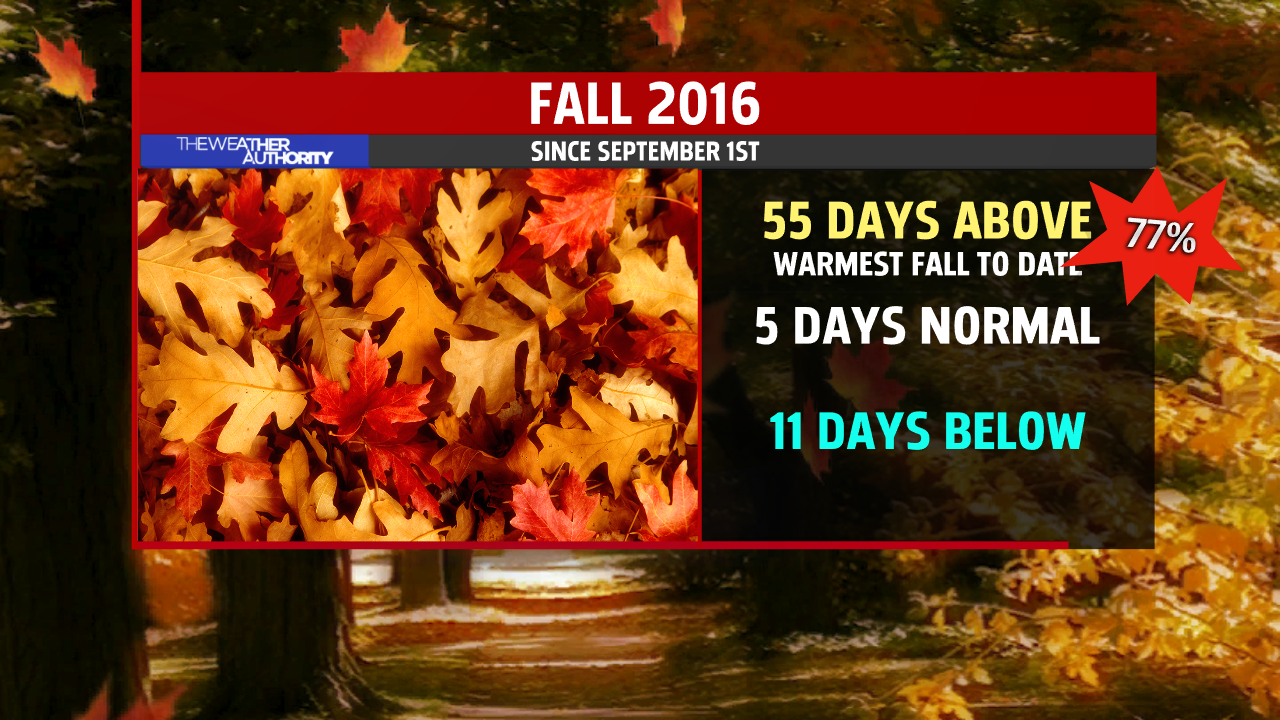 STORM BREWING
Autumn storms can be fierce, the wind driven storms have raked the Great Lakes, most notably 41 years ago today sinking the Edmund Fitzgerald on lake Superior in 1975.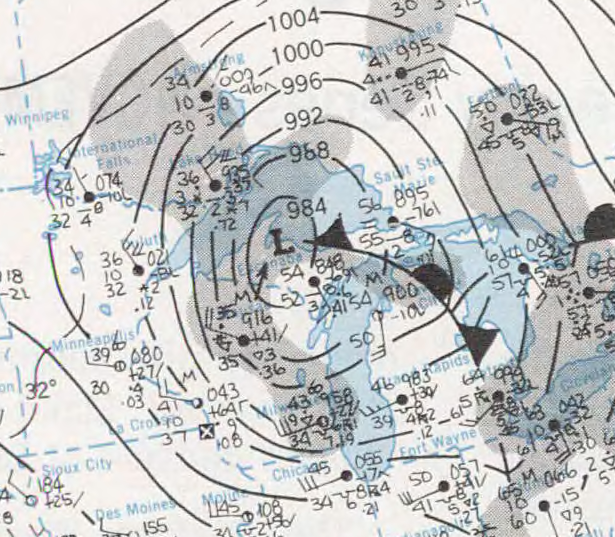 The storms have been absent so far this fall, due to the lack of any really cold air.  That will change.  A powerful storm has been highlighted for well over two weeks to impact the Midwest near the 20th of the month.  The storms is still on track per the latest overnight computer runs Thursday.  Colder air will follow the storm but what still needs to be determined the extend and duration of the cold.  That will become more clear in the days ahead.  We certainly know that we are on the clock when it comes to the mild weather!