This is an archived article and the information in the article may be outdated. Please look at the time stamp on the story to see when it was last updated.
THIRD SYSTEM OF THE WEEK TAKES AIM
The third weather system of the week will impact Indiana starting late Thursday night.   Early Wednesday's system brought a mere .4" of snow to Indianapolis with higher totals in southeast and eastern portions of the state. Nearby Greensburg received 2" of snow.
A new batch of cold air flows into the state tonight on a northwest wind. With clearing late, temperatures will drop again into the single digits just before sunrise.
At times, a wind chill will dip to near zero.   Patchy for is possible in some outlying locations after clearing and with temperatures as cold as they are, there is a possibility of some patchy freezing drizzle, we will monitor.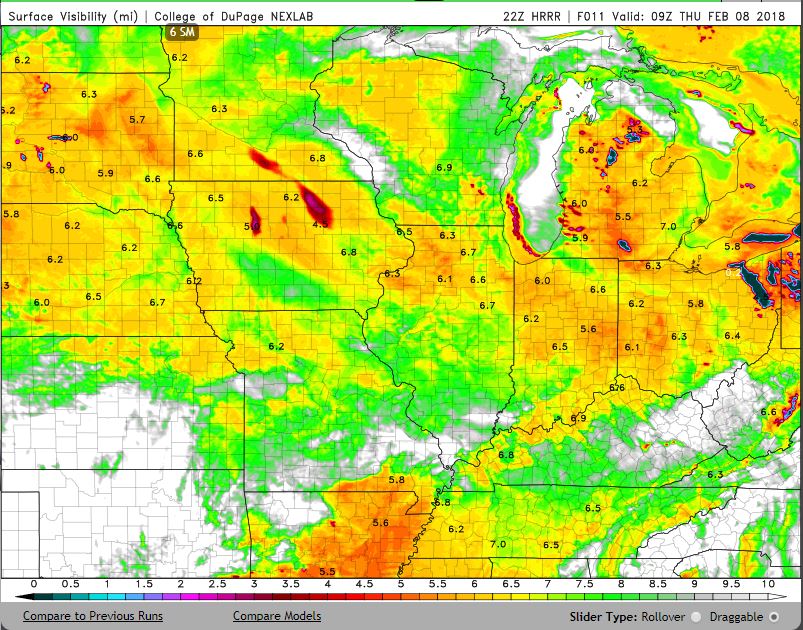 Winter storm watches have been issued as another storm system impacts the state Friday. A warm front will lift north Friday afternoon and become stationary for a time bringing an extended spell of snow to the northern quarter of the state. Snowfall of 8" to 12" is possible north and some snow will be possible into far north-central Indiana as well. Northern counties of White, Cass, Miami and Wabash will be monitored for potential sticking snow by Friday evening and any advisories.
STICKING SNOW THIS WEEKEND?
A sticking snow is more likely to develop into central Indiana after a cold front slips south starting Saturday. It is late night Saturday into Sunday morning that snowfall could return area-wide. We will update on the weekend forecast on
FOX59 News
again at 10 pm tonight.