This is an archived article and the information in the article may be outdated. Please look at the time stamp on the story to see when it was last updated.
INDIANAPOLIS, Ind. --Good Sunday afternoon! The weather has been fantastic this weekend with a mix of sun and clouds and low humidity. Temperatures are slightly warmer this afternoon than Saturday but it's still nice.
We'll look for a mostly clear sky overnight with temperatures in the low 60s and a northeast wind at 3 to 8 mph. The kids won't need an umbrella but perhaps a light jacket for those going back to school.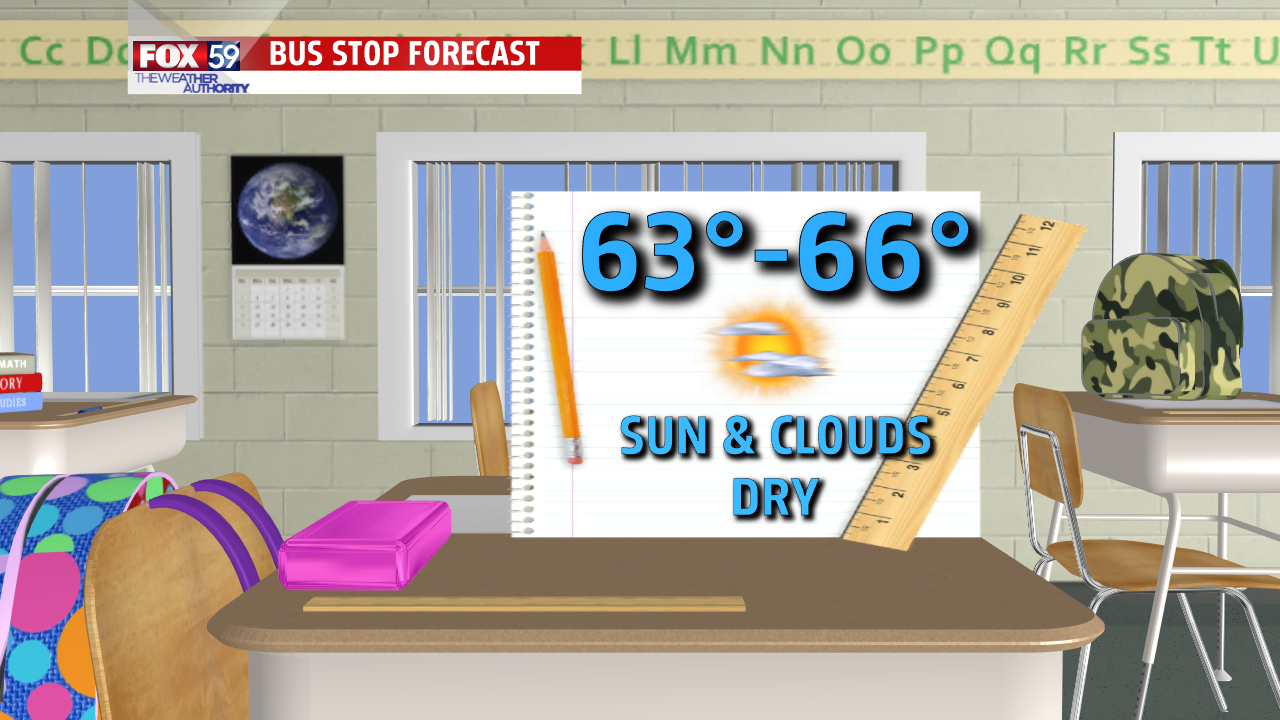 Monday will bring temperatures in the low 80s for highs with dew points gradually increasing to the low 60s. A little stickiness will be in the air but no rain is expected.
Tuesday may bring a slight chance of rain in the afternoon and evening. A strong low pressure will move across our area by the end of the week and bring higher chances of rain and t-storms Thursday and Friday. Temperatures will cool behind a cold front as we go into Friday. Expect highs in the 70s. --Danielle Dozier