This is an archived article and the information in the article may be outdated. Please look at the time stamp on the story to see when it was last updated.
INDIANAPOLIS, Ind. --Good Saturday evening! Temperatures were in the low 80s this afternoon with low humidity and I'm expecting temperatures in the low 60s tonight. We'll have a few clouds around overnight with light north, northeast winds.
Sunday will bring comfortable conditions as well with highs in the low 80s and northeast winds 5-10 mph. We'll see a mix of sun and clouds through the afternoon. It's a great weekend for the Indiana State Fair!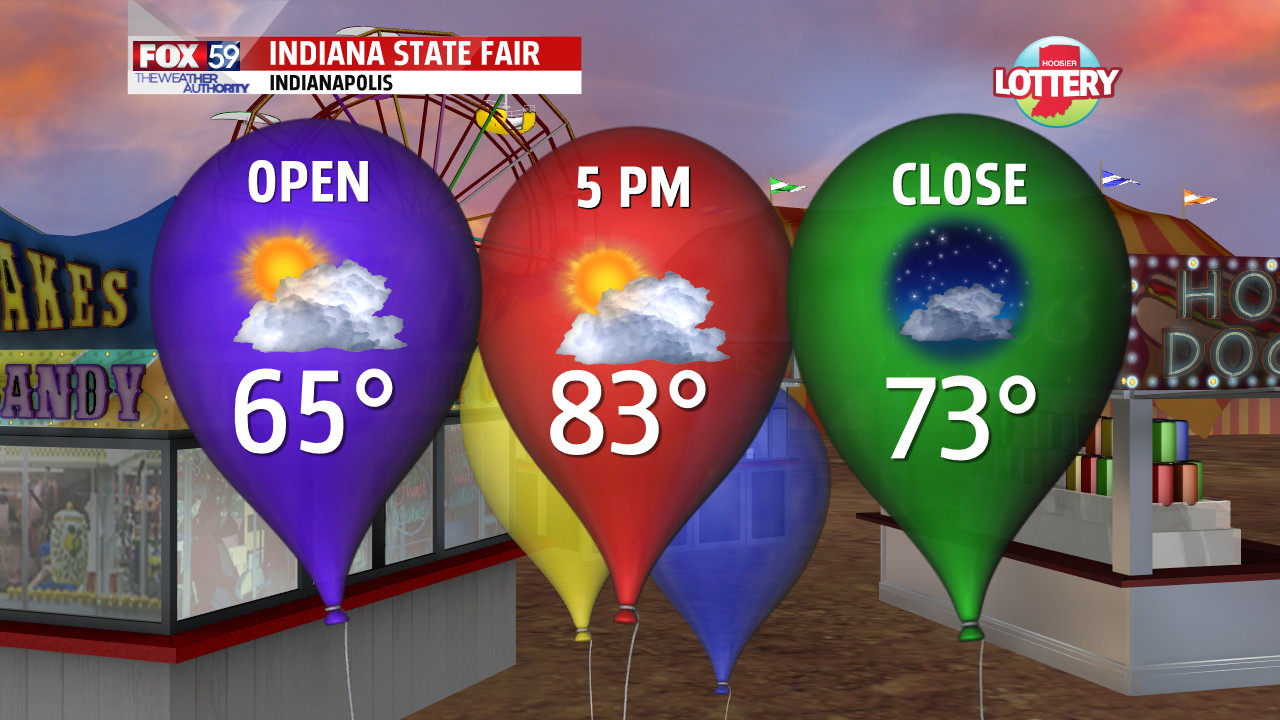 The work and school week will start off with low humidity and temperatures in the mid-60s in the morning. Mid-80s highs are expected in the afternoon. Models bring moisture in from the south and east on Tuesday. That's when we'll have our next chance of rain. Rain chances will continue through the week with the heat and humidity building too. Highs will reach near 90 degrees on Wednesday. --Danielle Dozier