This is an archived article and the information in the article may be outdated. Please look at the time stamp on the story to see when it was last updated.
A windy warm up Tuesday afternoon but the cold pattern will continue.  
Temperatures have jumped with sunshine and southwest winds Tuesday afternoon after the coldest morning since late April. Indianapolis just missed the freezing mark but outlying areas fell to hard freeze levels.
Lafayette, Crawfordsville, Zionsville and Mt. Comfort all dipped to 28-degrees early Tuesday.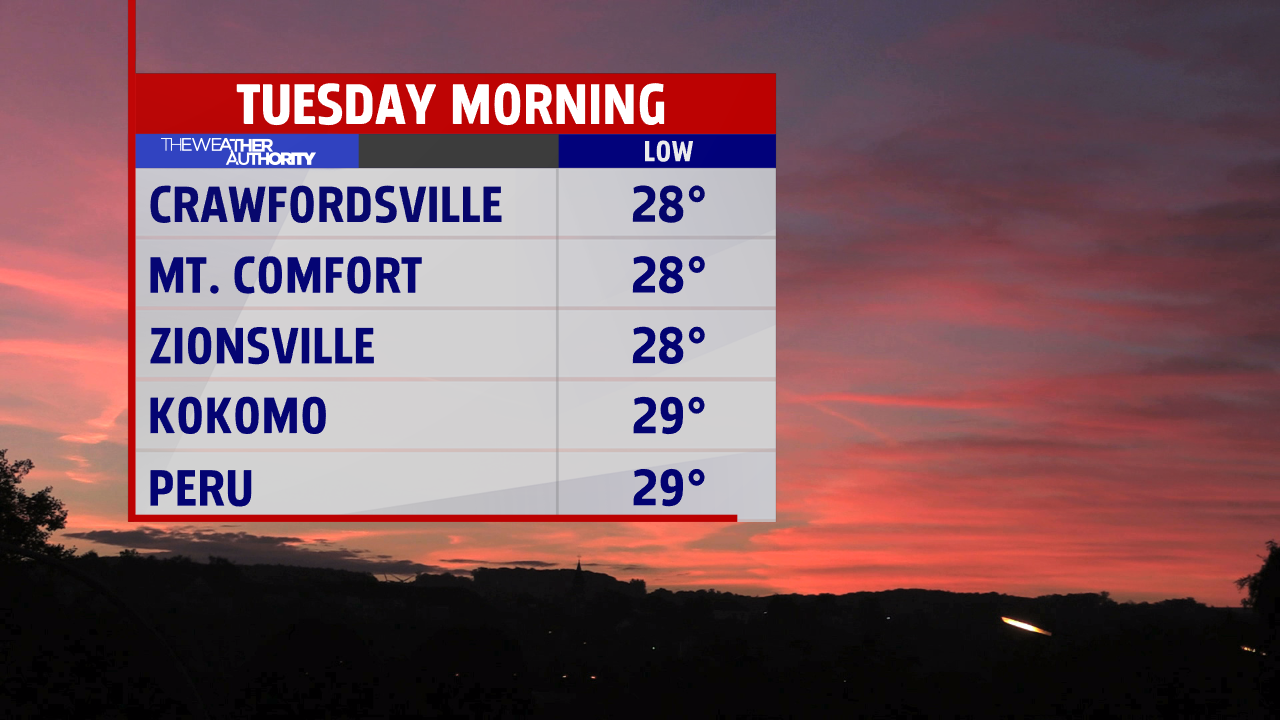 The chilly pattern has reached its sixth consecutive day.   Each of the last five have only topped out in the 50s!  The span over the last 5 days is the coolest for the dates (October 11th through the 15th) in twelve years and ranks among the coldest for the time span on record - #8.  Since last Thursday the average temperarue is running nearly 10-degrees per day below normal.
The pattern has made a decided changed to unseasonably cool after starting as the warmest October on record.  With the chill comes some snow in parts of the upper Midwest, northern and central Plains states.  
Snowfall coverage of 16.7% over the contiguous 48 early Monday morning was the most for October 15th since that data collection began in 2003.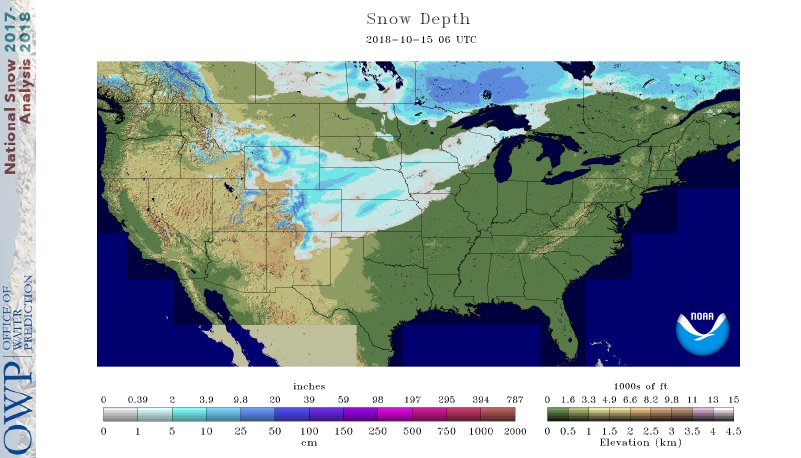 There is no let-up in sight as the jet stream pattern allows the cool air to continue to spill into the eastern third of the nation well into the final week of the month.  We will have sunshine until Friday when a few showers could develop by evening.  The rain looks to be light and scattered by sunset.
What caught our eyes off overnight computer runs was the new cold shot starting late Saturday. There is some support of rain showers developing and then possibly mixing with some wet snow flakes late, stay tuned.  Clearing is expected by Sunday morning.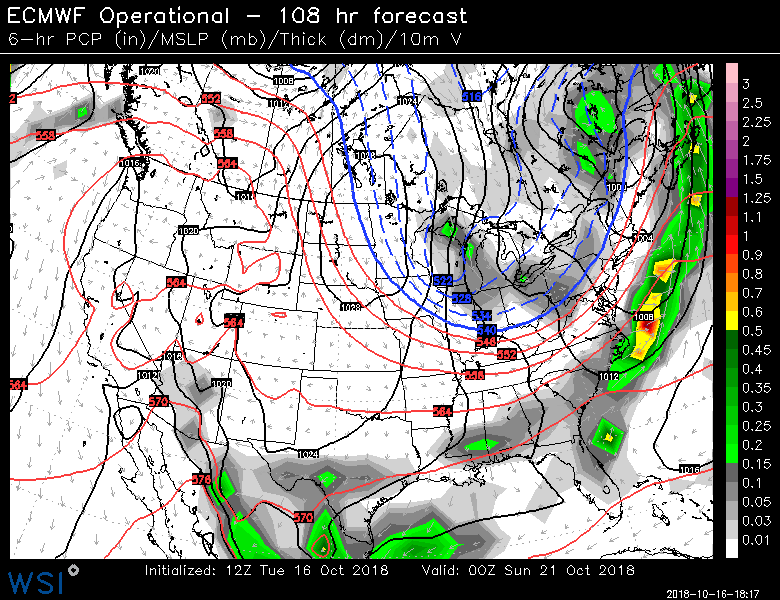 Until further notice, afternoon temperatures will continue to run 10 to 15-degrees below normal. October continues to elude us - running more at November levels.