This is an archived article and the information in the article may be outdated. Please look at the time stamp on the story to see when it was last updated.
41 YEARS AGO – EDMUND FITZGERALD SINKS
While absent this November thus far, November storms are quite common – in fact on this date 41 years ago, the historic sinking of the Edmund Fitzgerald occurred.
The ship sank November 10, 1975 in Lake Superior battered by 35 foot waves, sustained winds of 67 mph and gusts to 86 mph.   All 29 men on board died.
November 'bombs' – a term meteorologist describe when storm central pressures drop drastically in a short period of time are frequent during the late autumn.  On that day the storm intensified quickly dropping central pressures to hurricane levels.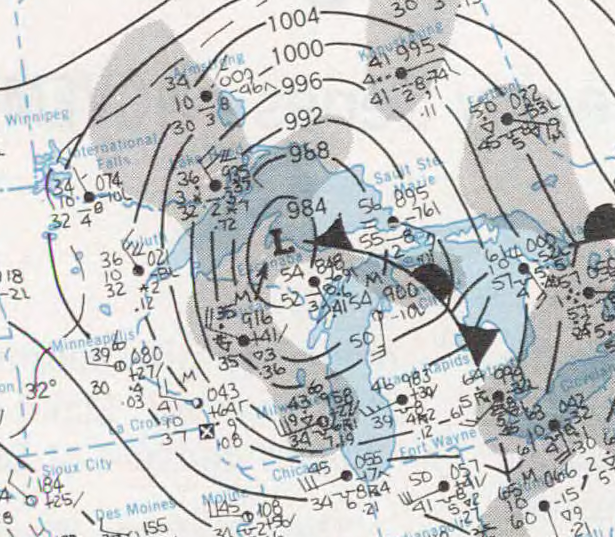 The storm is the immortalized by the Gordon Lightfoot song released in 1976.
Other notable November storms occurred in 1913 when 19 ships were lost and 250 people died, The Armistice storm of 1940 killed 66.  A similar storm track and pressure drop to that of the 1975 storm occurred in 1998.  Improving weather forecasts likely prevented loss of life – but damage was widespread.