This is an archived article and the information in the article may be outdated. Please look at the time stamp on the story to see when it was last updated.
INDIANAPOLIS, Ind. --Good Tuesday afternoon! It's another cloudy day in central Indiana thanks to an inversion. An inversion is a warmer layer just above the surface that can act to keep clouds around through the day.
Tonight we'll have a cloudy sky with a southeast breeze and lows down in the upper 30s and low 40s.
Wednesday will bring mild and windy conditions as a warm front lifts north across the area. Winds will shift from the south to the southwest through the day between 15 and 20 mph with higher gusts to 30 mph. Temperatures will go up to the mid-50s. We'll also have a few spotty showers around the area.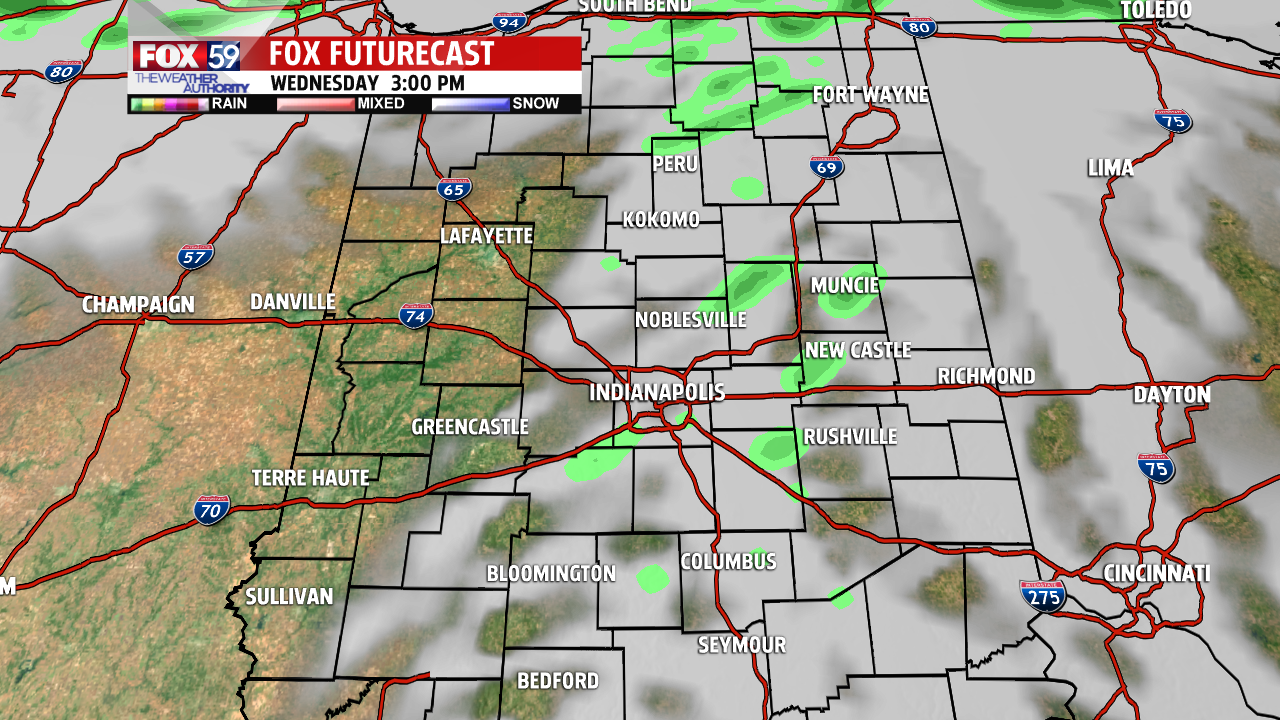 A strong cold front will move through Wednesday evening bringing in the colder air. There looks to be limited moisture during the overnight hours but should there be any out there, it would be a rain and snow mix. Additional moisture will return Thursday morning and continue through the day in the form of a rain and snow mix. Thursday will also be windy with temperatures only in the 30s.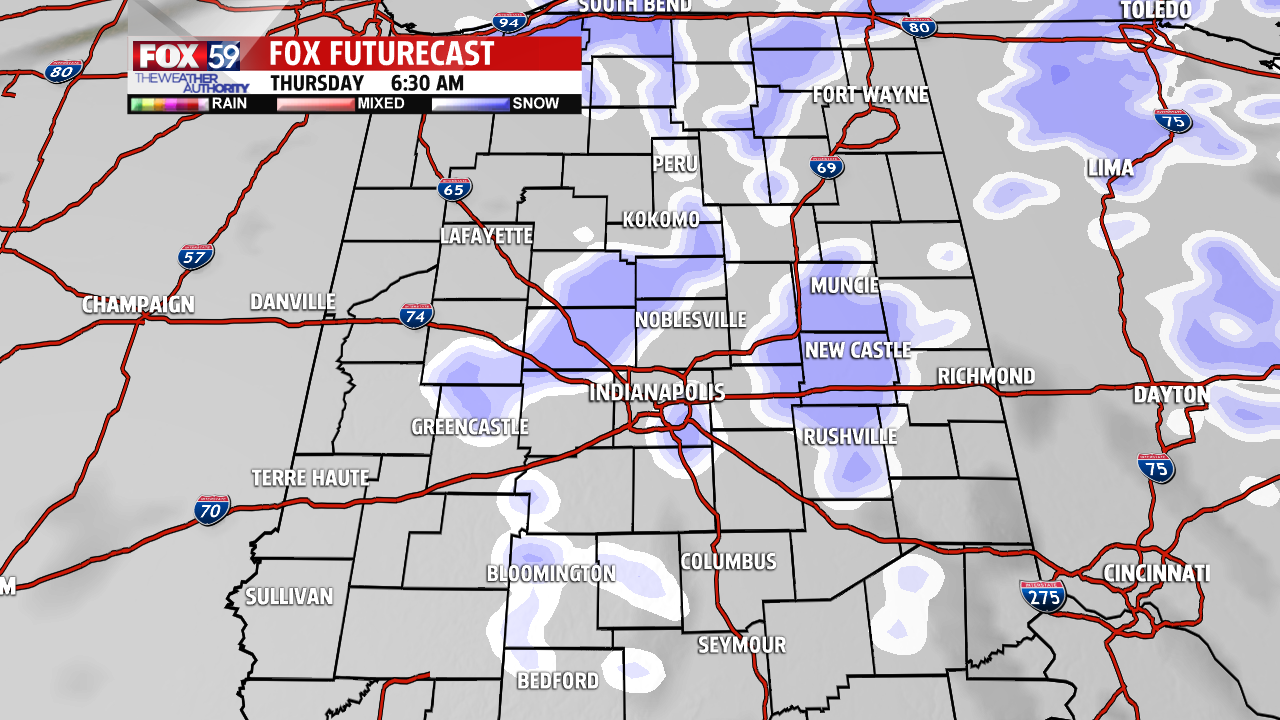 Friday will bring some light snow to the area with another chance of snow on Sunday. The cold will stick around awhile as highs will only top out in the 30s Thursday through much of next week. --Danielle Dozier