This is an archived article and the information in the article may be outdated. Please look at the time stamp on the story to see when it was last updated.
FROST ADVISORY OVERNIGHT
Widespread frost likely in central and southern Indiana and in the city as low temps once again dip into the 30's.
There will likely be less wind tonight than usual so prospects of frost, especially in the city, are high. Cover up and tend to the tender vegetation tonight!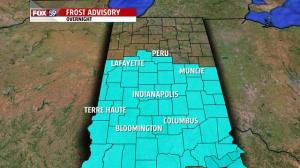 COOLEST OF THE SEASON
The early morning low of 38° Wednesday in the city, is the coolest here since mid May.  The average date of a sub 40° low temperature is nearly 3 weeks behind schedule (10-3) but lit looks like we will reach the 30 easily again tonight.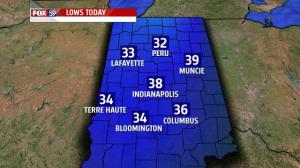 INDIAN SUMMER COMING SOON
Warmer days are coming and it starts with a 60° high Thursday.  Prospects grow for 70° warmth here by early next week as a windy, fall storm arrives.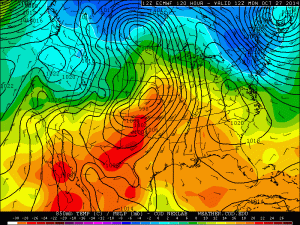 PARTIAL SOLAR ECLIPSE THURSDAY
Two weeks after a lunar eclipse, the moon will throw its shadow onto the Earth. A partial solar eclipse will occur Thursday afternoon and last for about 1 hour and 12 minutes or right up to sunset, weather permitting. (Clouds are forecast to increase during the day)
The eclipse will begin at 5:42 PM in Indianapolis, peaking with about 40% obstruction at 6:46 PM just before sunset at 6:54 PM.
NEVER LOOK DIRECTLY AT THE SUN!
And use this eclipse calculator for times specific to you town or city.