This is an archived article and the information in the article may be outdated. Please look at the time stamp on the story to see when it was last updated.
INDIANAPOLIS, Ind. --Good Sunday evening! A Flash Flood Watch remains in effect until 8 p.m. Tuesday for the southern half of Indiana, including Indianapolis. Periods of heavy rainfall will occur through the beginning of the week, leading to a flash flood threat.
Tonight, look for scattered light rain with more heavy rainfall moving in from the southwest toward  Monday morning. In fact, you may want to leave a bit earlier than usual for work as models show some of the heaviest coming in during rush hour. The heavy rainfall is forecast in association with an upper-air disturbance coupled with a stalled front across the area. Patchy dense fog is also forecast. Expect lows in the upper 60s.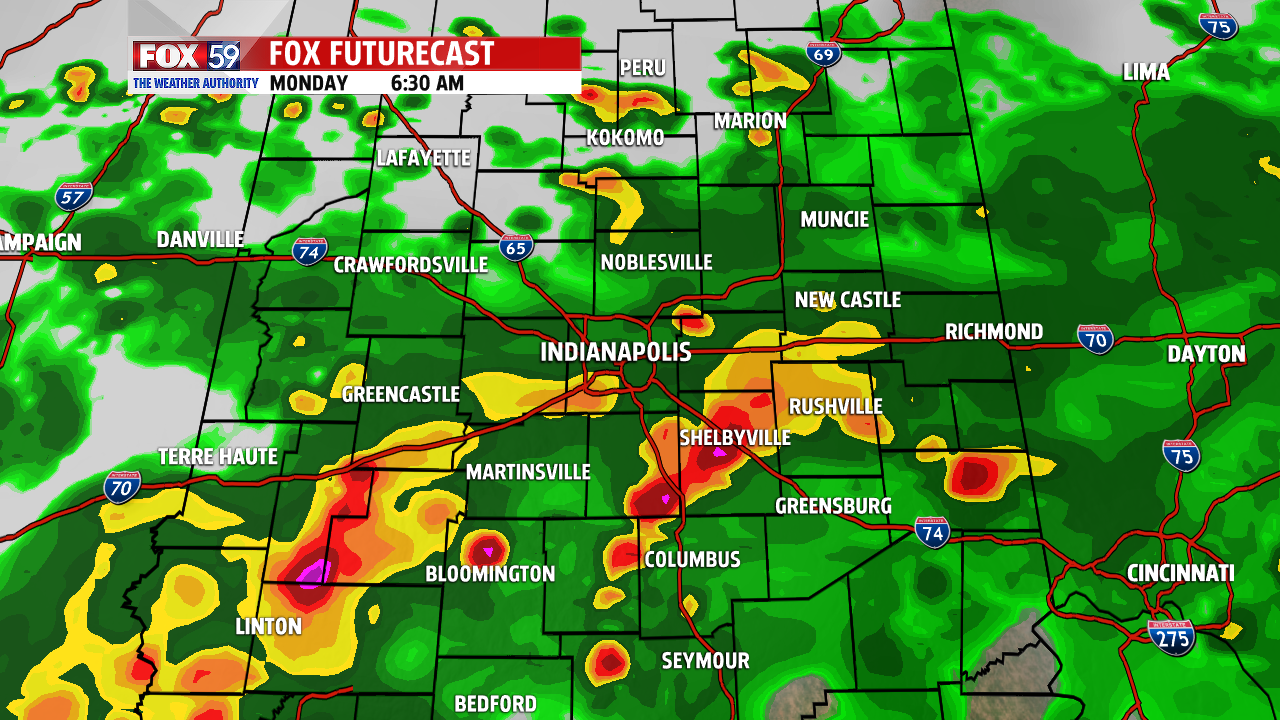 Monday will bring periods of heavy rainfall with highs in the mid-70s. Winds will be light out of the south, southeast. Thunderstorms are also possible through the day Monday.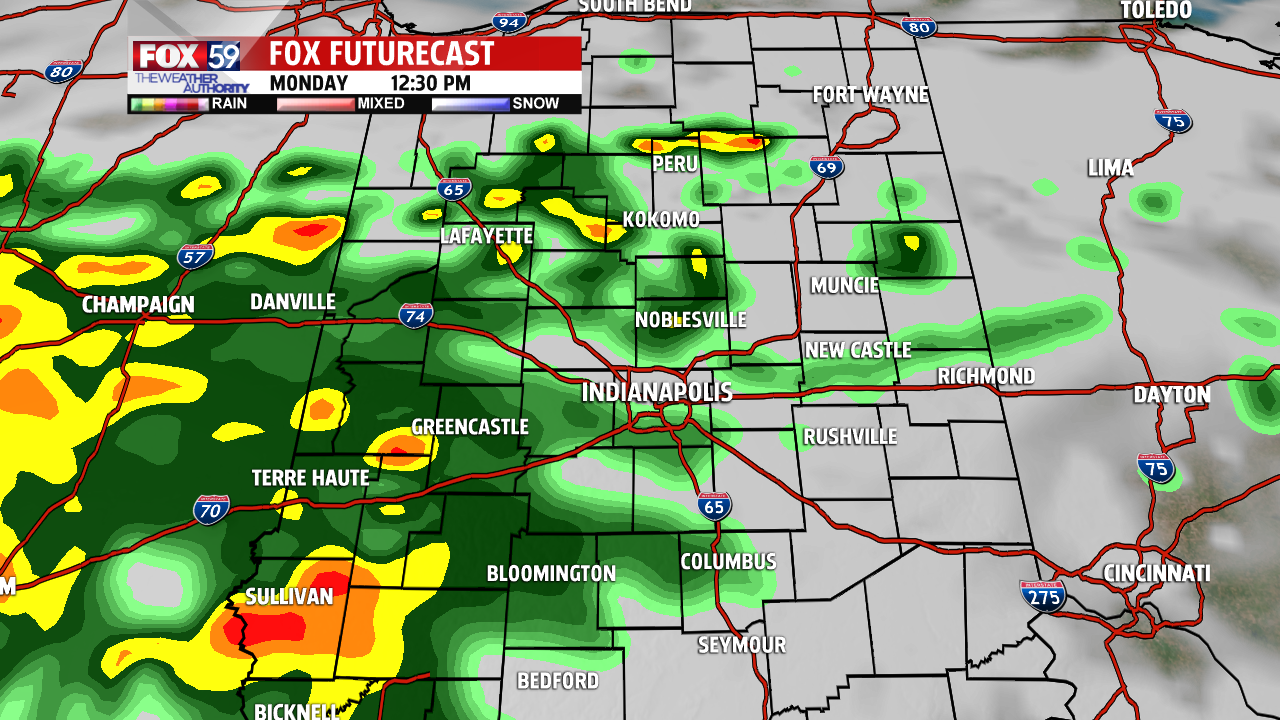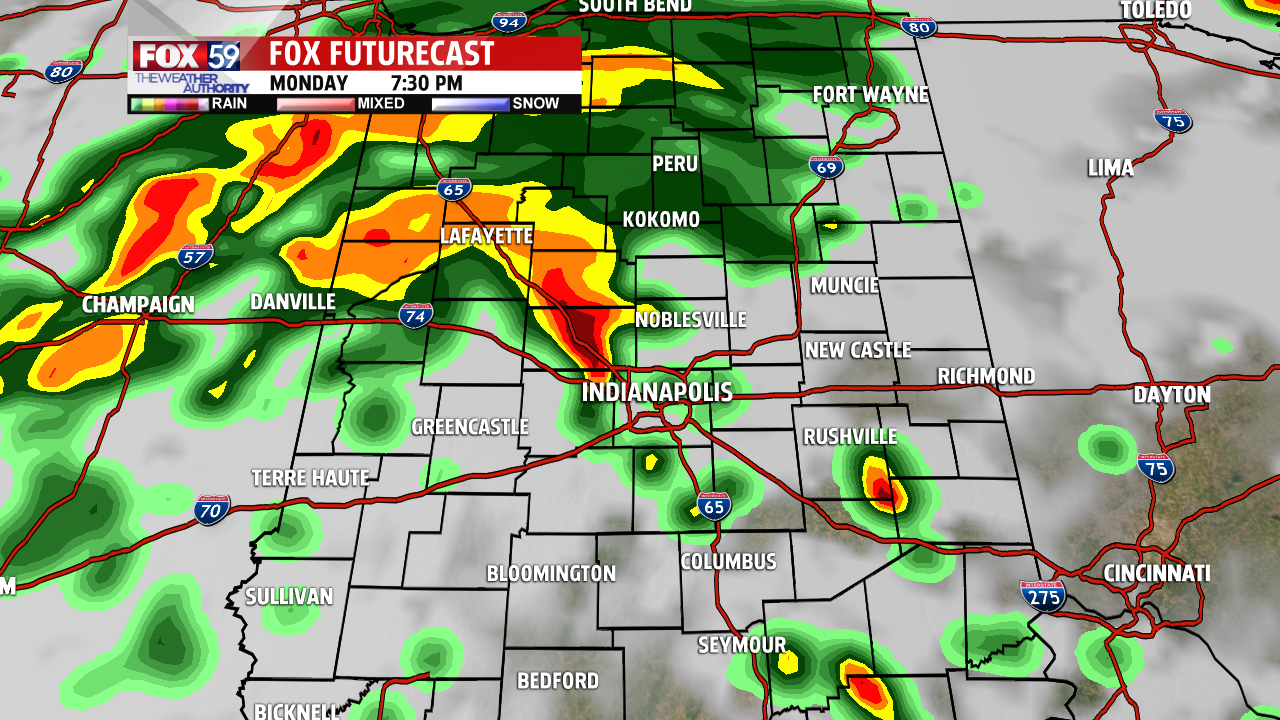 A warm front will lift north across the region Monday night into Tuesday before a cold front swings through late Tuesday. These fronts, along with plenty of moisture and several upper-air disturbances, will once again lead to a heavy rainfall threat on Tuesday. Highs on Tuesday will reach the upper 70s.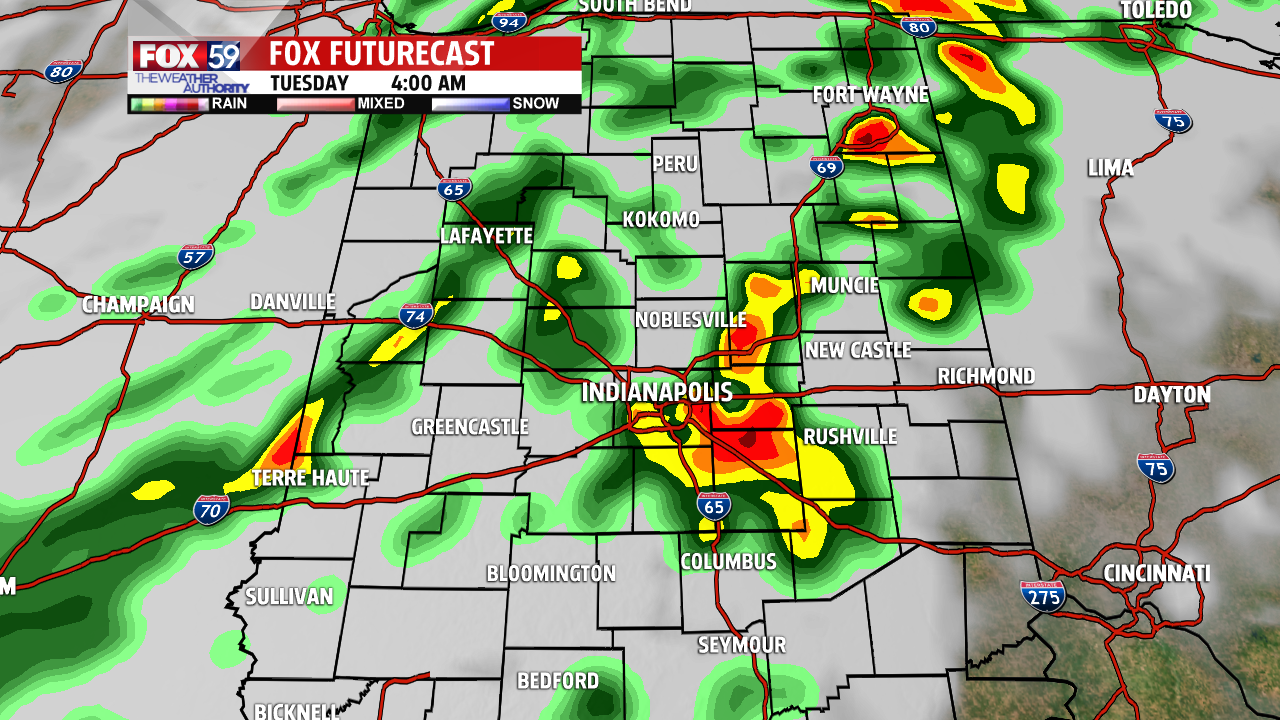 Rainfall amounts of two to five inches are possible for Indianapolis and central Indiana with isolated higher amounts of up to six inches, especially across our southwestern counties through Tuesday.
The weather will remain unsettled with slight rain chances Wednesday through Friday. Models show another front moving in next weekend which will once again bring in more widespread rainfall and cooler weather. --Danielle Dozier