This is an archived article and the information in the article may be outdated. Please look at the time stamp on the story to see when it was last updated.
Good morning everyone! We have the best day of the week on the way today! A cool area of high pressure has moved south into the region bringing us below normal temperatures.
You may want to grab a light jacket today as we start off with temperatures in the low to mid 50s. Typically we see highs in the mid 80s this time of year but today highs will top out in the upper 70s!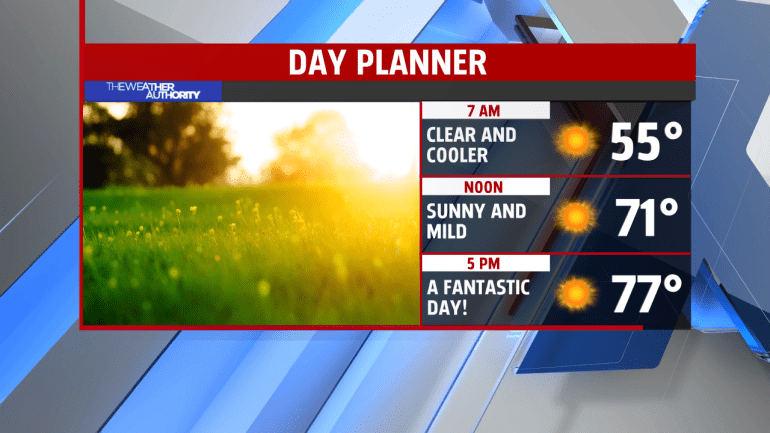 Thursday is looking just as nice as high pressure remains over the area continuing our sunny skies, cooler temperatures and low humidity. On Friday a cold front will move in returning chances for showers but there will also be a lot of dry time.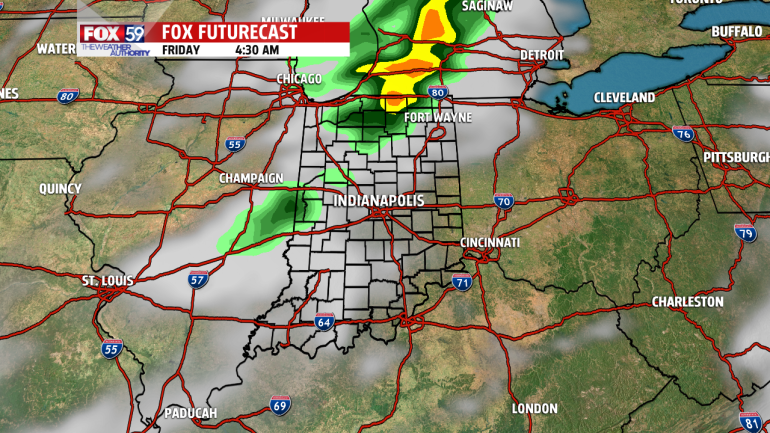 The Holiday weekend starts off dry Saturday with lots of sunshine and most of Sunday is also looking dry. Sunday night rain chances increase and continue into Monday morning.