This is an archived article and the information in the article may be outdated. Please look at the time stamp on the story to see when it was last updated.
Clear skies, light winds and dry air are allowing temperatures to "bottom out" this Thursday morning! Another frosty start underway, as a freeze warning is in effect until 9 a.m. Bright sunshine and light winds all day should help to boost our temperatures into the upper 50s, marking the warmest of the week so far! Enjoy...
Friday starts sunny but clouds will be increasing by the afternoon while temperatures climb on a breezy, southwest wind. Eventually, a FEW showers will slide across the state for the evening with most sectional football games enjoying mainly dry conditions and somewhat milder temperatures.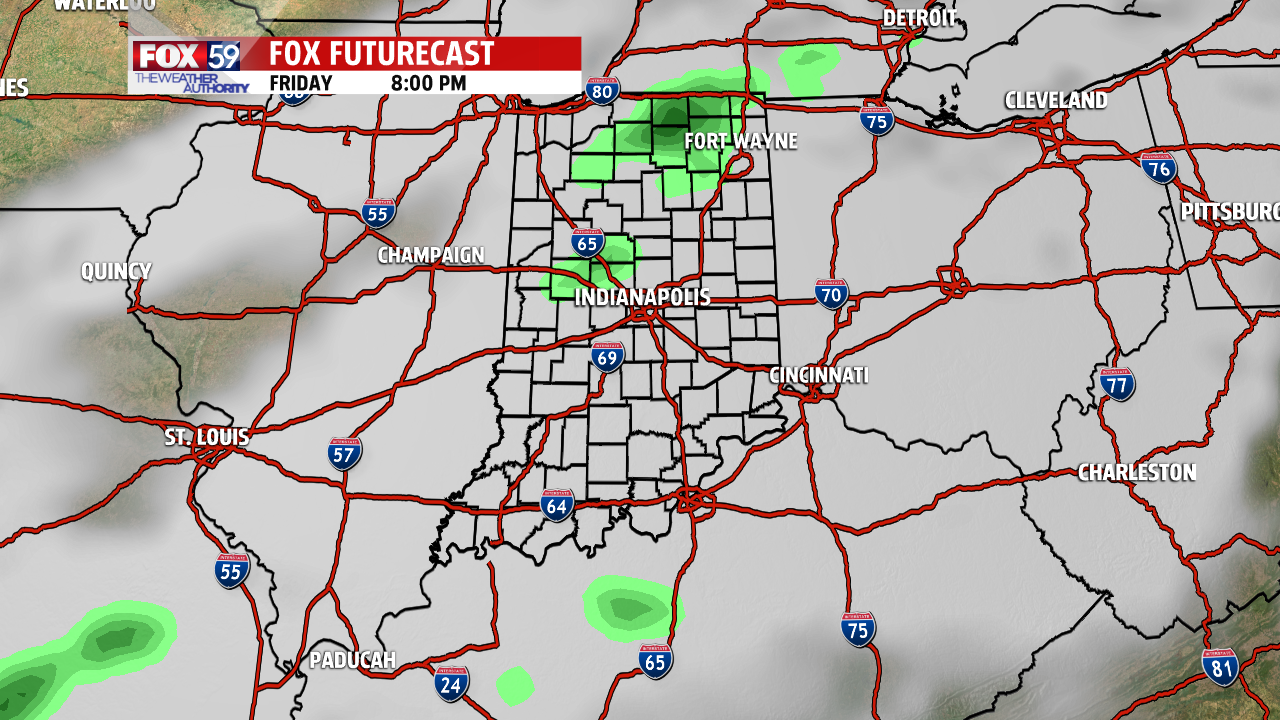 Saturday starts dry and milder before a stronger cold front moves in by the afternoon/evening! Windy conditions, falling temperatures and rain showers begin to move in late day. As colder air mixes in across the state, rain will mix with wet snowflakes for our northern counties and could reach Indy, too. Expect very cold conditions for the Purdue game in West Lafayette and Garth Brooks in South Bend!