This is an archived article and the information in the article may be outdated. Please look at the time stamp on the story to see when it was last updated.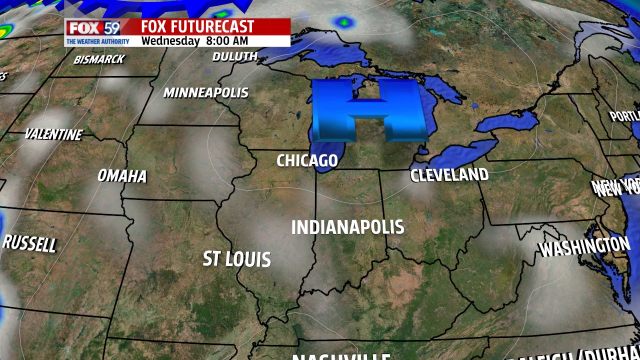 For the most part boring is not good.  Some examples include the fight you buy for 45 dollars, the movie you go see for 20 bucks, and rollercoasters.  That's the bad type of boring, but the weather forecast into this weekend being boring is something I think we can all get behind.  You can say bye to rain chances through Saturday afternoon with near picture perfect weather setting in to the area.  Who says boring can't be good?
For today there will be hardly a cloud in the sky.  Temperatures will be slightly cooler than the 84 we hit yesterday with lower humidity levels.  The winds will be out of the northeast at 5 – 10 mph.  This all comes together to mean a day that is going to feel fantastic to those who can get out and enjoy it. 
The nice weather will continue through Friday with humidity levels starting to creep up late Thursday.  Skies should be mostly clear for Thursday and partly cloudy for Friday with large cumulus clouds floating in from the west northwest. 
Weekend weather will be nice but you may want to grab the umbrella just in case.  Rain will be scattered each day and really should pick up in the midafternoon hours and continue through early evening each day.  I think one or two communities south of Indianapolis hit 90 degrees over the weekend but numbers coming in no longer support 90s for Indianapolis.  It will be close though.  The warm-up will continue into next week with highs next week likely hitting the 90s for the first time this year.  Last year by the end of June we had hit 90 degrees 15 times.