This is an archived article and the information in the article may be outdated. Please look at the time stamp on the story to see when it was last updated.
INDIANAPOLIS, Ind. (Dec. 27, 2014)–At the 9 p.m. hour, temperatures were in the low to mid-30s across central Indiana. Scattered rain showers were moving northeast across parts of central and southern Indiana while a rain/snow/sleet mix was falling in northwest Indiana.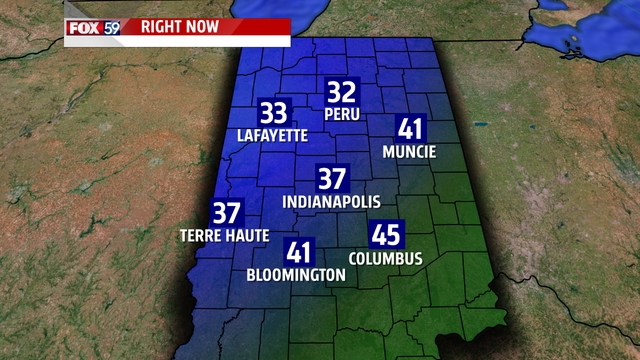 A cold front has moved through and cold air will spill in behind the front and I wouldn't be surprised if snow tries to mix with rain, mainly after 11 p.m. into the overnight hours. A quick dose of wintry mix may make for some slick spots on elevated surfaces so drive carefully if you have to head out!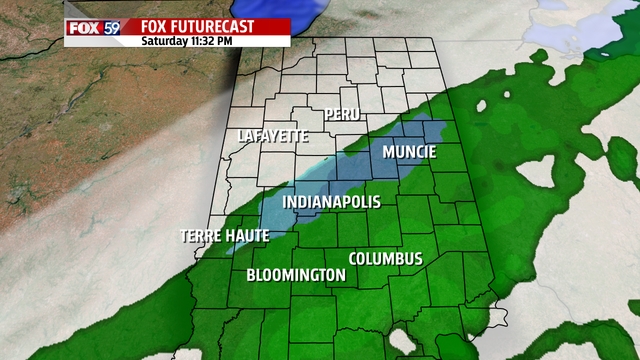 Tonight's low temperature will fall near freezing with afternoon highs on Sunday in the upper 30s.  Morning flurries possible and there may even be some peaks of sunshine out late day. Cold continues through the week as arctic air moves in. Highs will go from the 30s to the 20s by the New Year's holiday.  Low temperatures will drop to the teens Wednesday morning and Thursday will be near 20 degrees. Dress warmly if you're going out to celebrate!  Another storm system will move in by Friday, bringing a chance for a rain/snow mix.