This is an archived article and the information in the article may be outdated. Please look at the time stamp on the story to see when it was last updated.
INDIANAPOLIS, Ind. --Good Sunday evening! Much of central Indiana has been seeing precipitation today with areas north of Indianapolis seeing either a rain and snow mix or all snow. It's been rain for us here in Indianapolis with about 0.25 inches through 6 p.m. It's expected to continue through about 8 p.m. before tapering off.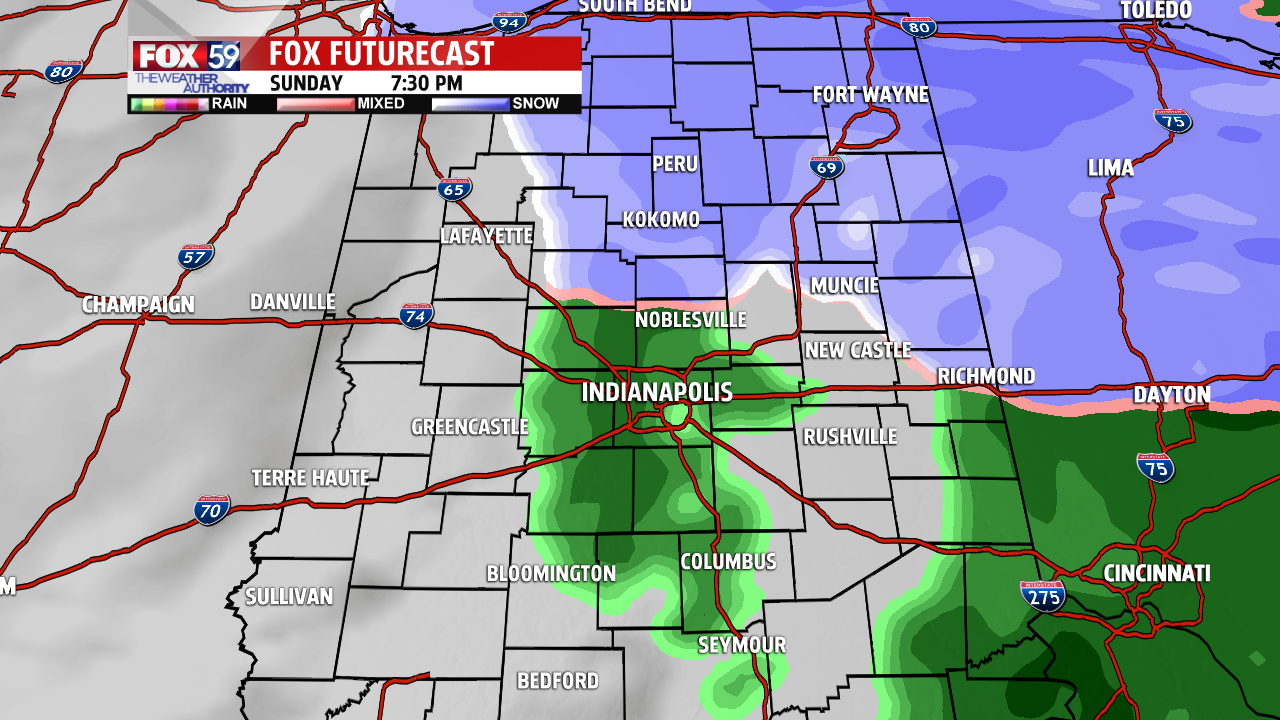 Some areas such as Kokomo, Lafayette and Wolcott saw up to one inch of snow as forecast!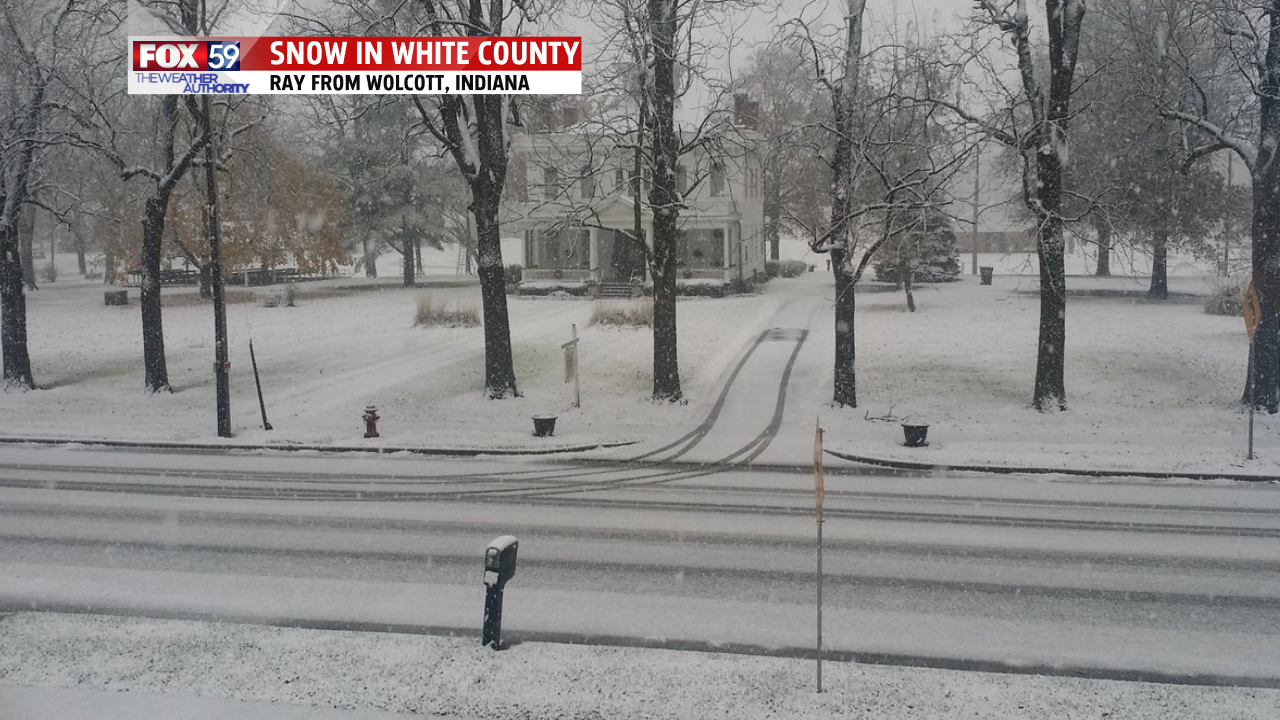 Dense fog or freezing fog is expected to develop tonight which will limit visibility to less than one-half mile in spots. Allow yourself extra time to get to work Monday morning. Freezing fog may occur which would lead to some slick spots, mainly on elevated surfaces such as bridges and overpasses. Places north of Indianapolis have to be extra careful as bridge and road temperatures are at freezing already this Sunday evening.
We will try to break out sunshine late-day Monday with highs in the low 40s but the fog will last through much of the morning.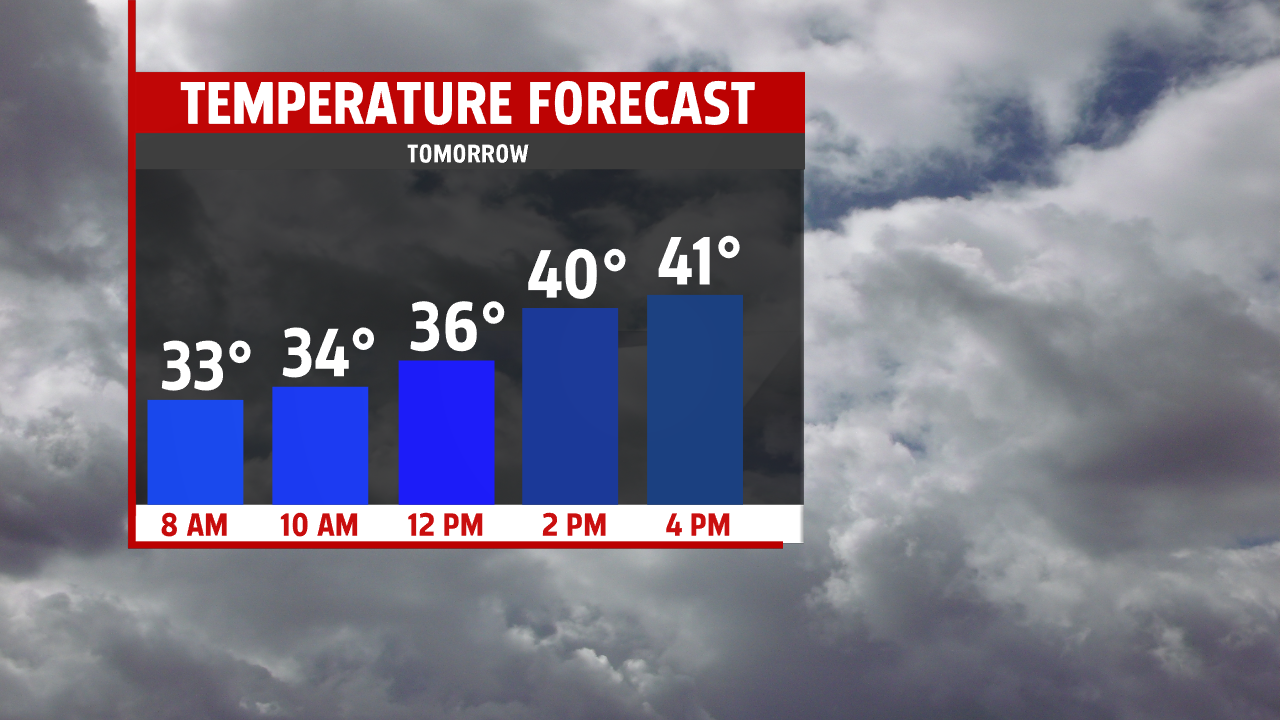 Another rain system will move in Tuesday morning and continue through the day with highs in the low 40s.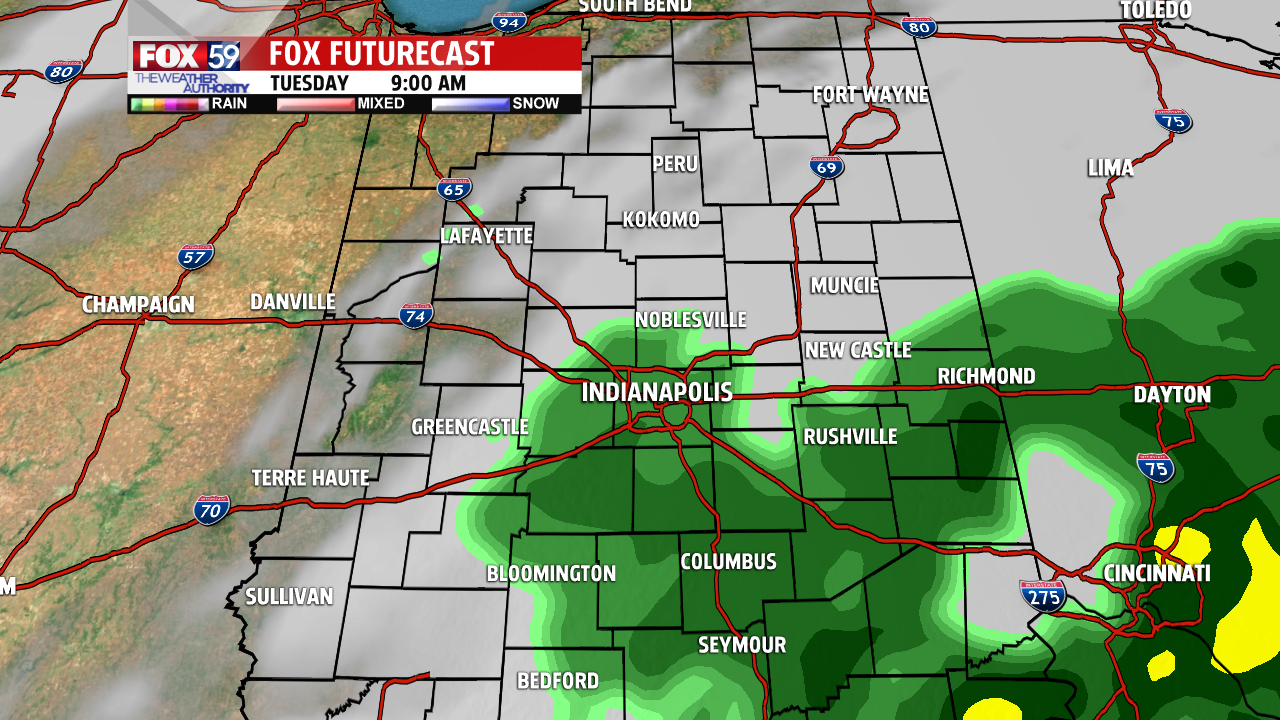 An arctic air mass will move into the area by Thursday with highs only in the 20s and a chance for accumulating snowfall. We'll let you know how much once we get closer to the day. Lows will dip to the teens by Friday morning in Indianapolis! --Danielle Dozier