This is an archived article and the information in the article may be outdated. Please look at the time stamp on the story to see when it was last updated.
So far, mostly dry conditions are holding to start our Friday morning drive. Temperatures remain comfy and above the seasonal average (53°) while heading out-the-door. As we begin the afternoon, showers and storms will begin to develop slowly across the state. This could hamper SOME outdoor activities for a brief time, but not all day rains anticipated. KEEP ALL PLANS!!!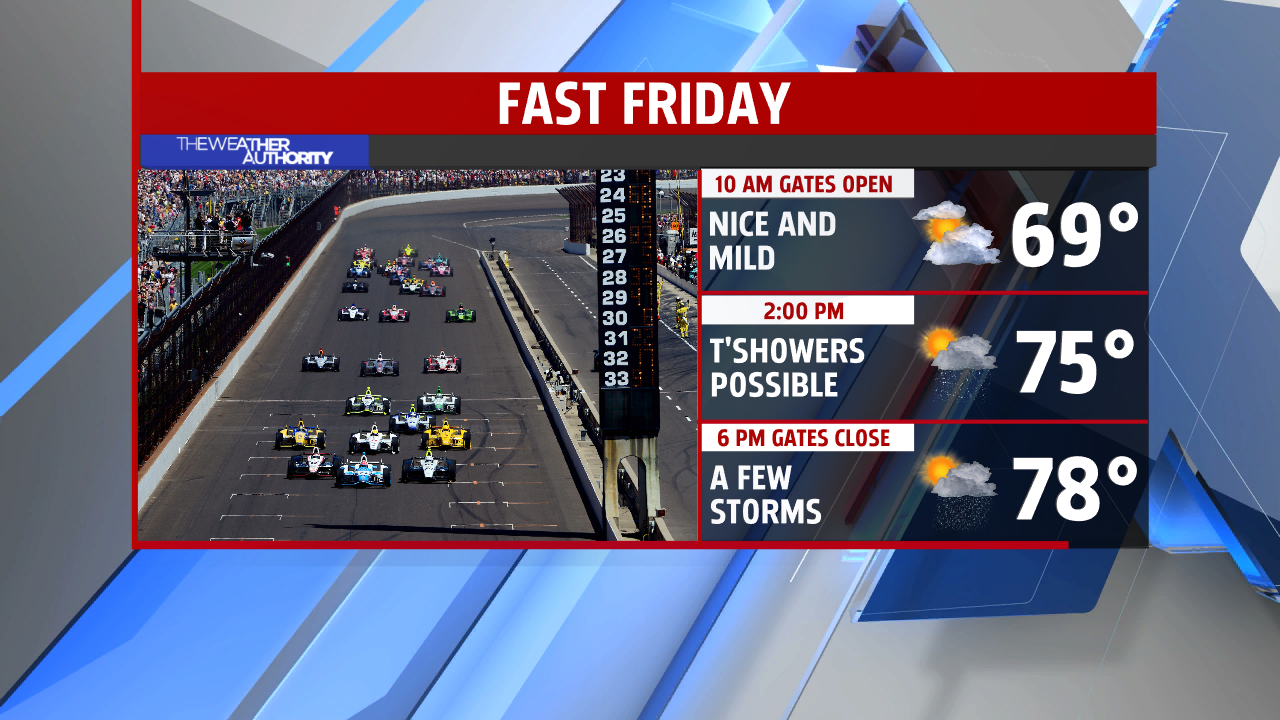 We will continue in this type of setup for the entire weekend with plenty of dry time mixed in too. A trend to warmer temperatures, as well, should have us pushing middle 80s by Sunday afternoon. Of course, it's a busy weekend at the Indianapolis Motor Speedway, but rain is needed too. Hoping both opportunities present themselves. Have a great weekend!