This is an archived article and the information in the article may be outdated. Please look at the time stamp on the story to see when it was last updated.
INDIANAPOLIS, Ind. --Good Tuesday afternoon! Rain and a few thunderstorms will continue this afternoon across central Indiana.  Indianapolis has seen 0.76 inches of rainfall since Monday. The strongest cells will produce heavy rainfall and small hail. No severe weather is expected. As a cold front pushes through the area, rain may briefly turn to a sleet or light snow before the moisture moves out later tonight. No snow accumulation is expected.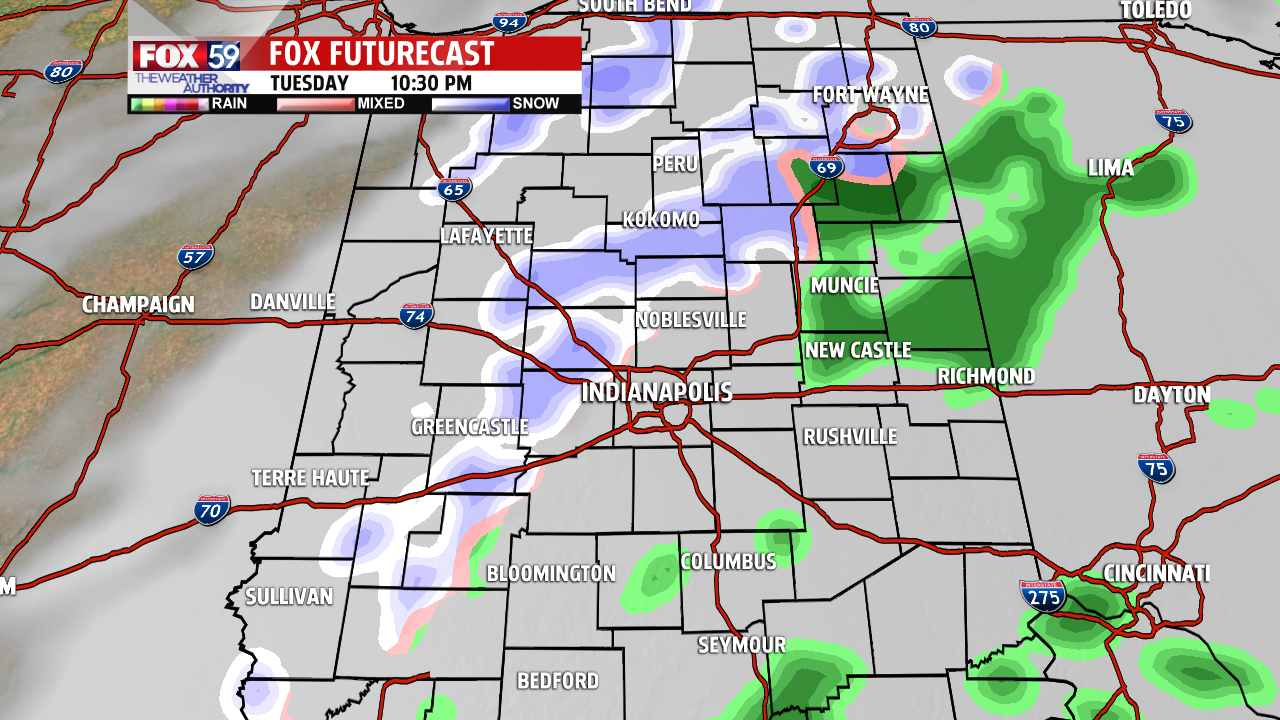 Much colder air will arrive tonight with lows dropping to the low 20s. Strong winds will gust to near 30 mph at times leading to wind chills between zero and 10 degrees into your Wednesday morning.
Wednesday will bring a partly cloudy sky with gusty winds and highs in the upper 20s. Wind chills will be between 10 and 20 degrees in the afternoon.
A wave of energy will move across the area on Thursday and bring snow. Light accumulations of 0.50 to 1 inch are possible with the highest amounts near and south of I-70. Temperatures on Thursday will be near 20 degrees in the afternoon.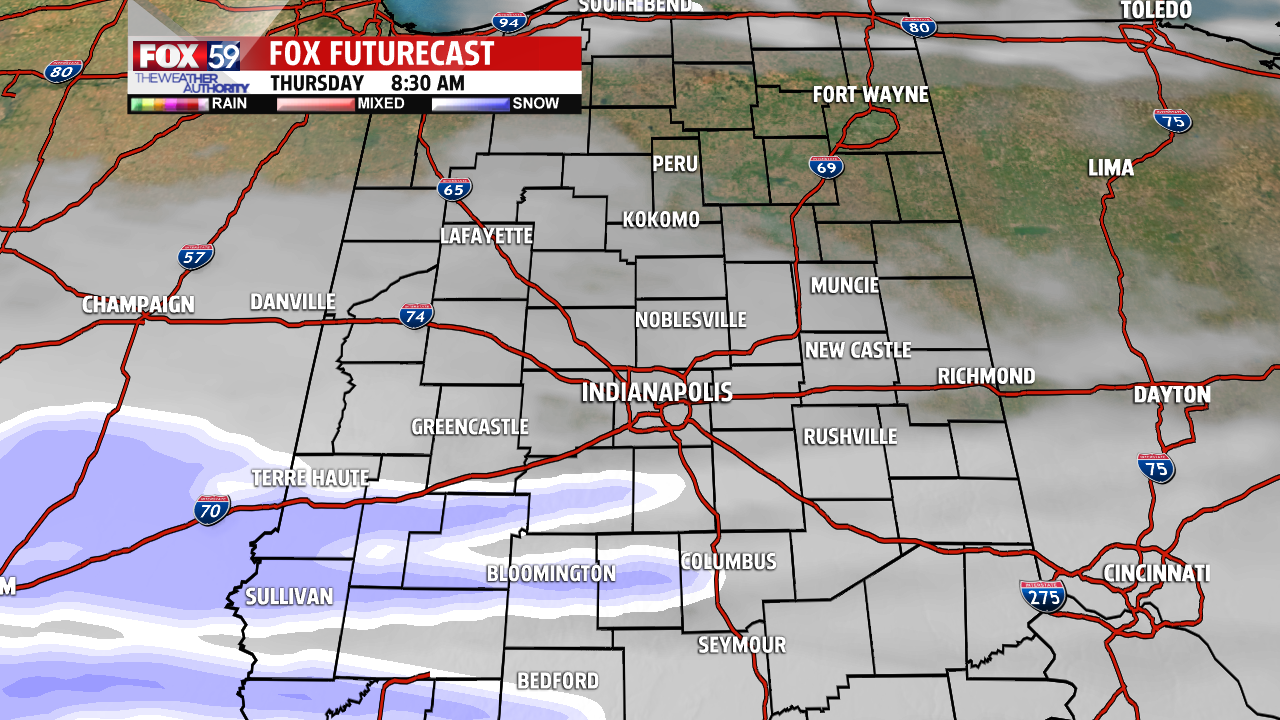 Dry conditions and bitter cold will be with us through the weekend. A "warm up" is expected next Monday and Tuesday as breezy winds develop. --Danielle Dozier