This is an archived article and the information in the article may be outdated. Please look at the time stamp on the story to see when it was last updated.
WAITING ON SOME RAIN
We are warm and dry and the rain chances are on the rise.  Keep watering if your lawn is looking dry.
Dry soil and warmer temperatures go hand in hand and the 80-degree streak reached 9 days Thursday as May 2018 holds as the second warmest ever on record.   While the 80-degree streak may be in jeopardy Friday, the warmer than normal temperatures will roll along into next week. This is the first time since 1922 that the first 17 days of May opened above normal.
May 2018 ranks 7th driest on record to date.    Only two days this month have record rainfall. With barely one-half inch through Thursday, we are now 2.36" below normal. MAY's dryness is well cataloged but dating back to April 15th - it is the DRIEST for the dates since 1949 (69 years)!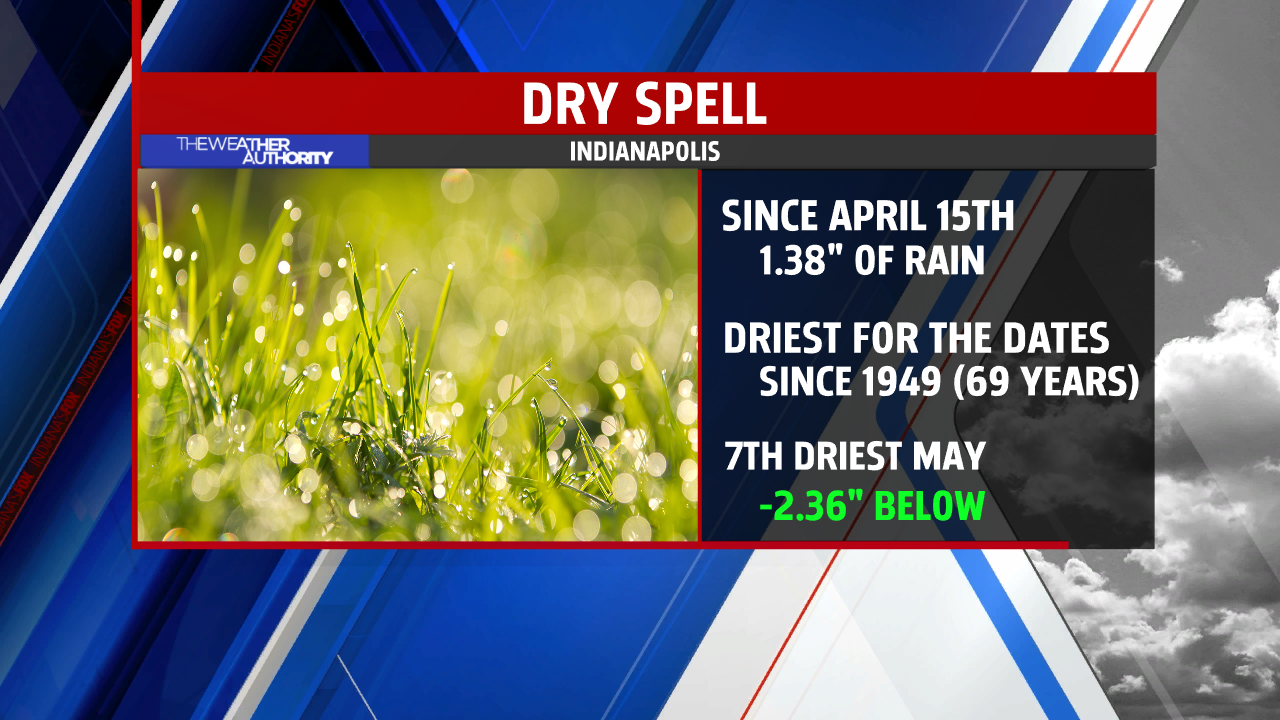 When will it rain? Chances return starting Friday and will continue into Sunday but do not count on it, keep on watering. The coverage of rainfall will reach its peak Friday afternoon at just under 40%. Most of the showers will migrate north-northwest from southern-central Indiana.
A dip in rainfall coverage is likely Saturday and may peak at 33% areal coverage Saturday afternoon.
The weekend rain chance looks best on Sunday afternoon with a few more thunderstorms potentially in the mix but targets more of the mid-afternoon and early evening.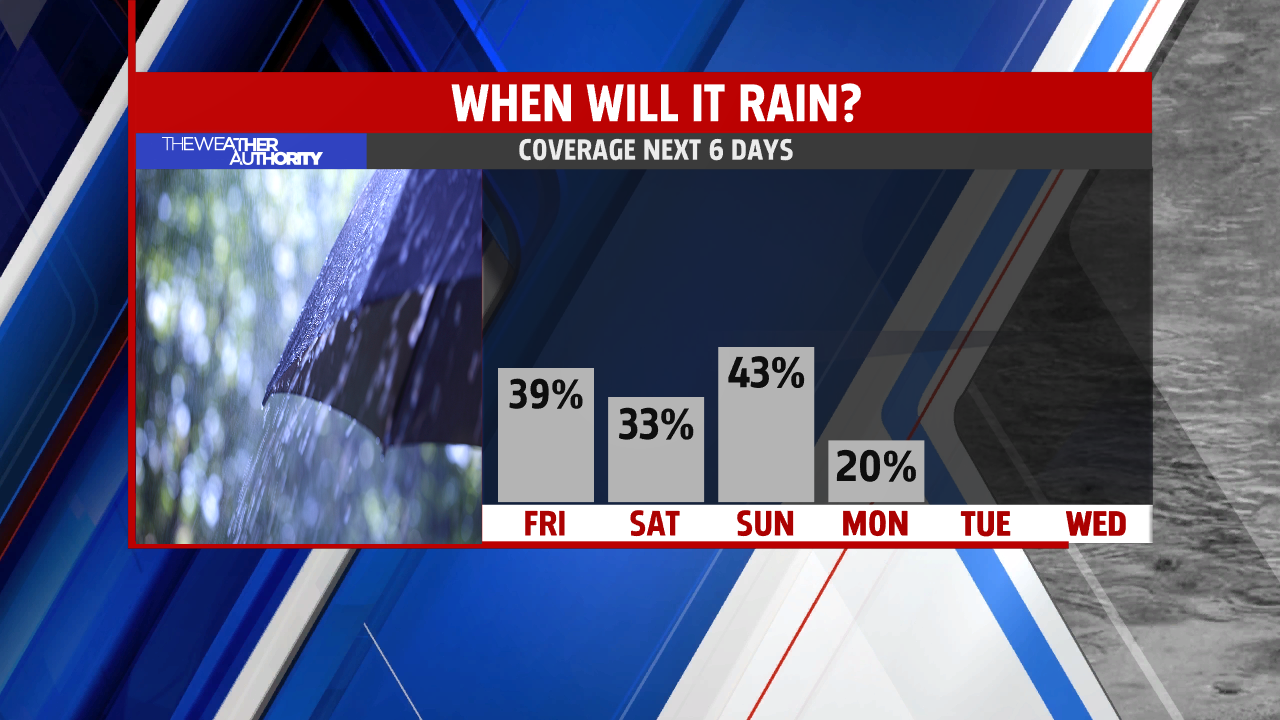 Bottom line - there will be many rain-free hours all weekend long. No all day rains are expected and quite frankly many of us will dodge the rain than those that do get it.  I personally would like the rain, my once green yard is taking a turn!