This is an archived article and the information in the article may be outdated. Please look at the time stamp on the story to see when it was last updated.
INDIANAPOLIS, Ind. –It's been a cloudy and chilly day with highs in the 40s. Clouds cleared from west to east and we'll continue to see this trend through tonight. However, clouds will build back in by Monday morning and we're in for a dreary-looking start to the day.
Temperatures should dip to the low 30s tonight before rising to the upper 30s by sunrise Monday. Winds will increase through Monday afternoon with gusts to 25 and 30 mph. Temperatures will climb to the upper 40s under a cloudy sky. We'll also have a chance of showers so have your umbrellas with you throughout the day.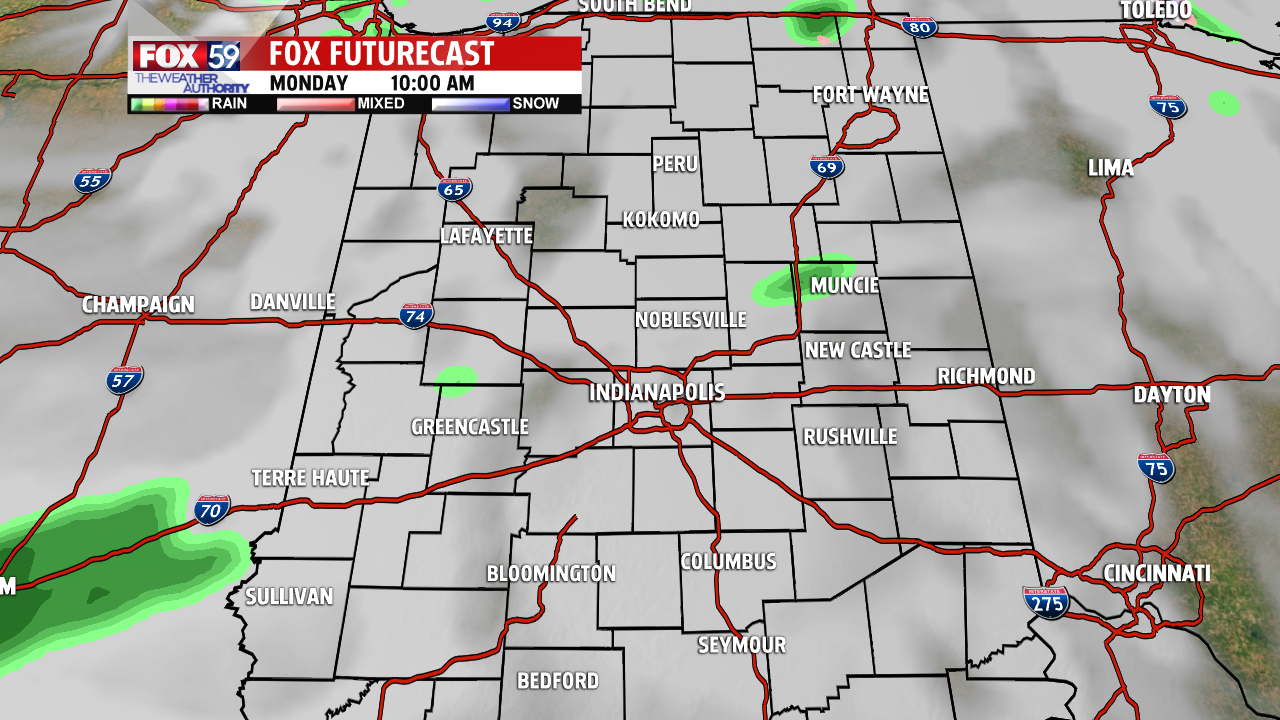 Halloween is looking nice but chilly and breezy. We'll have temperatures in the low 40s for trick-or-treating.
A weather system will move in Wednesday and bring some rain to the area, especially in the afternoon and evening. Thunderstorms will be possible on Thursday. Temperatures will also rebound to the 50s Wednesday and 60s by Thursday.
Daylight Saving Time ends Sunday, Nov. 5 at 2 a.m. Make sure you set your clocks back one hour before bed Saturday night! –Danielle Dozier