This is an archived article and the information in the article may be outdated. Please look at the time stamp on the story to see when it was last updated.
RAIN HOLDS OFF FOR NOW
Happy Halloween! We are still keeping the rainfall in check for trick-or-treaters. The damp, cool conditions certainly set the mood for this evening. Note the image from Brown County late Wednesday below!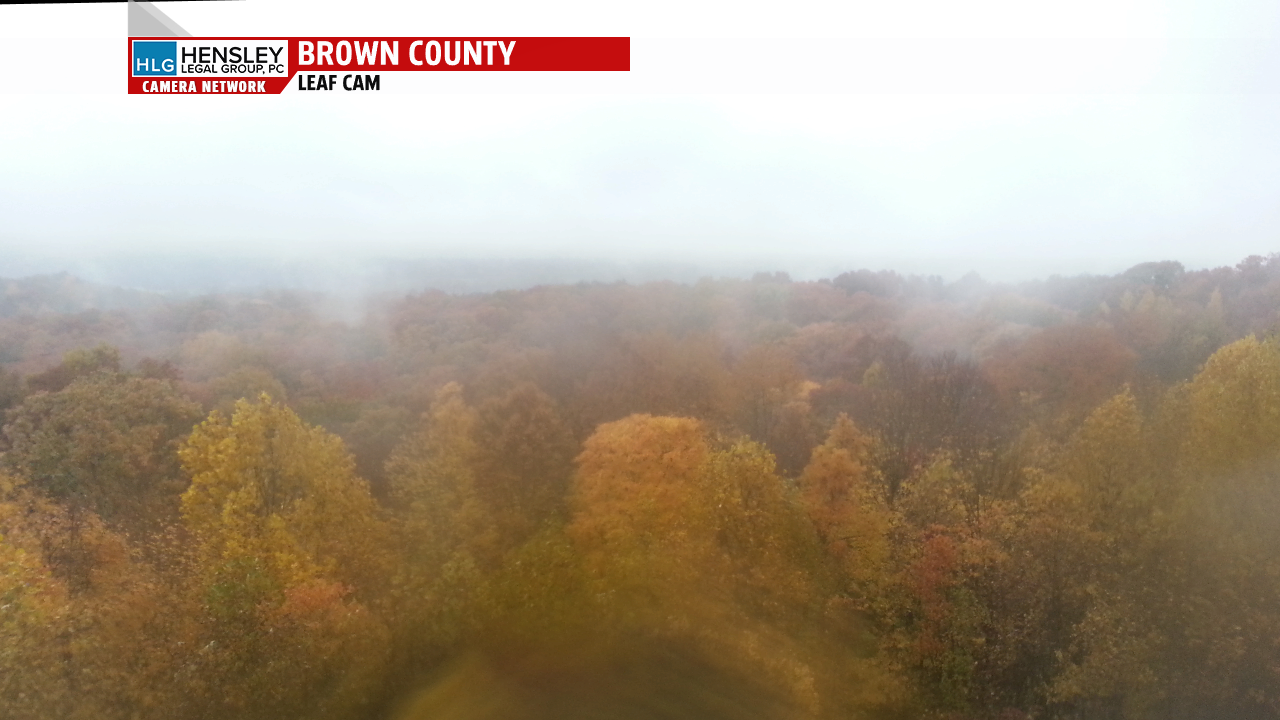 The early morning high temperature of 67-degrees makes this the warmest Halloween in 10 years and 24-degrees warmer than last year. It is also the first rainy Halloween in three years.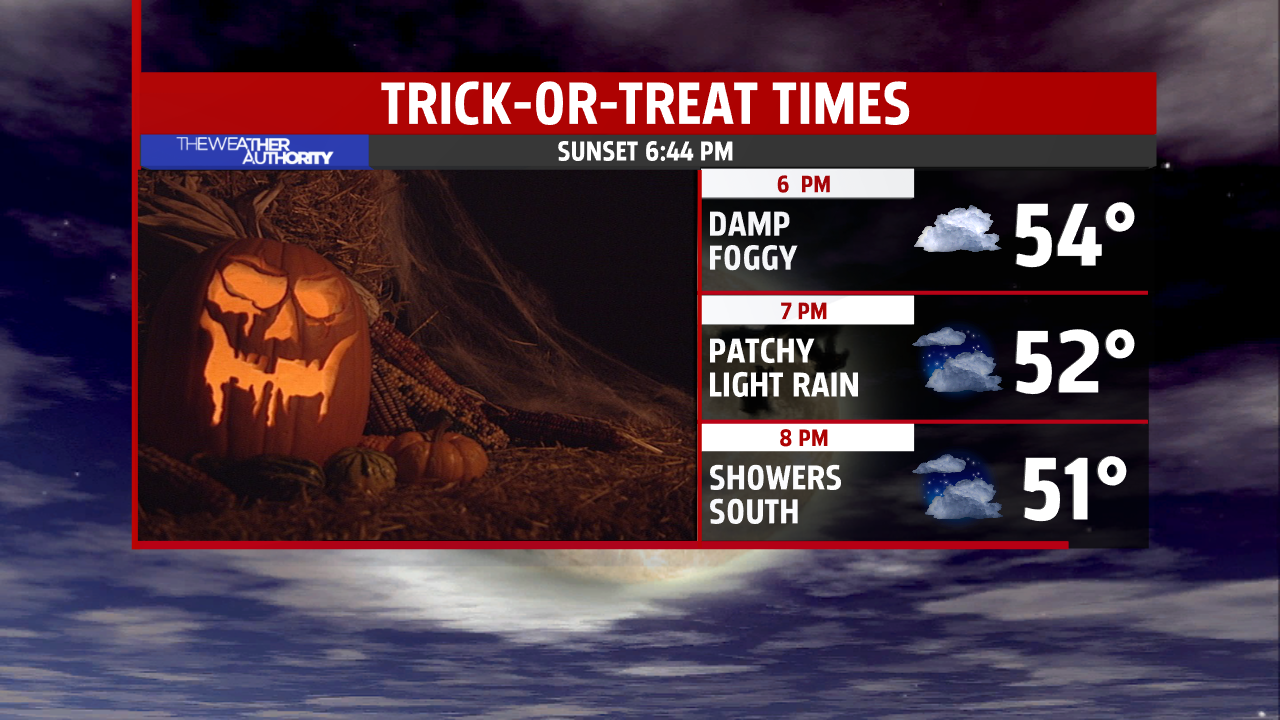 WET, WINDY STORM TO OPEN NOVEMBER
Rain and a cold front have settled south this evening but the same front will "haunt" us later tonight. The front will move north and rain will 'creep' in before midnight then becoming area wide late tonight.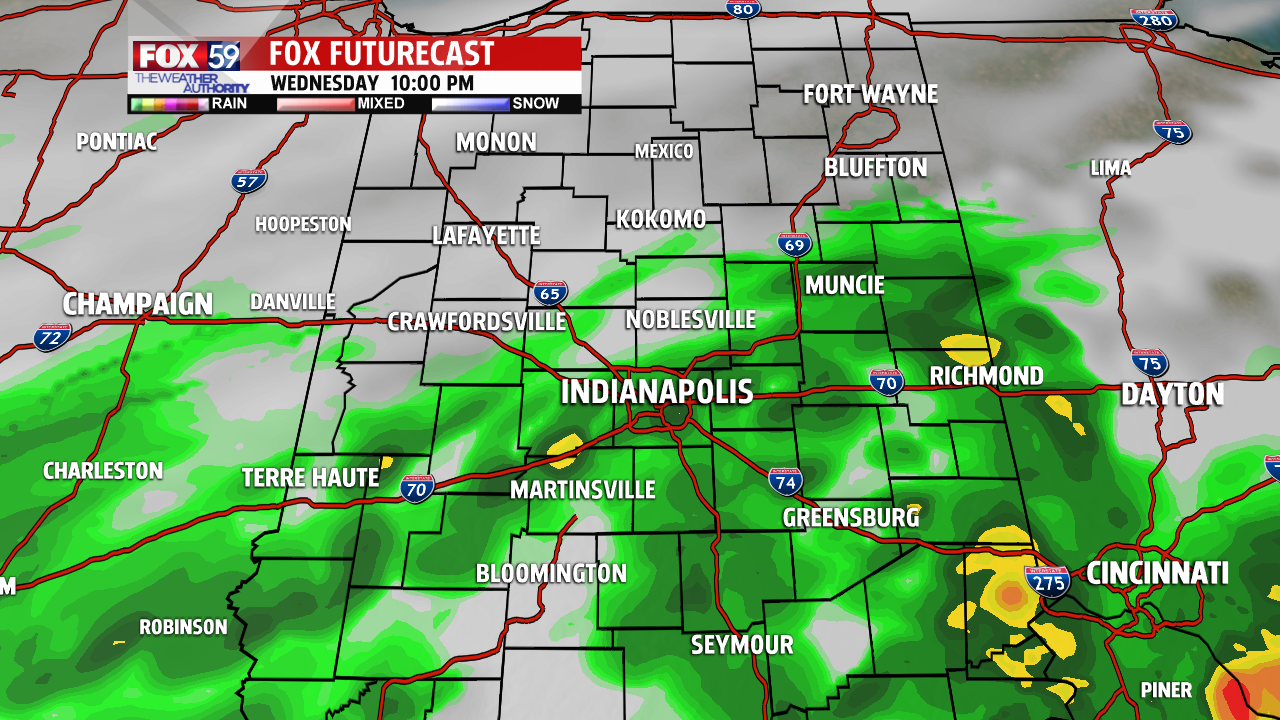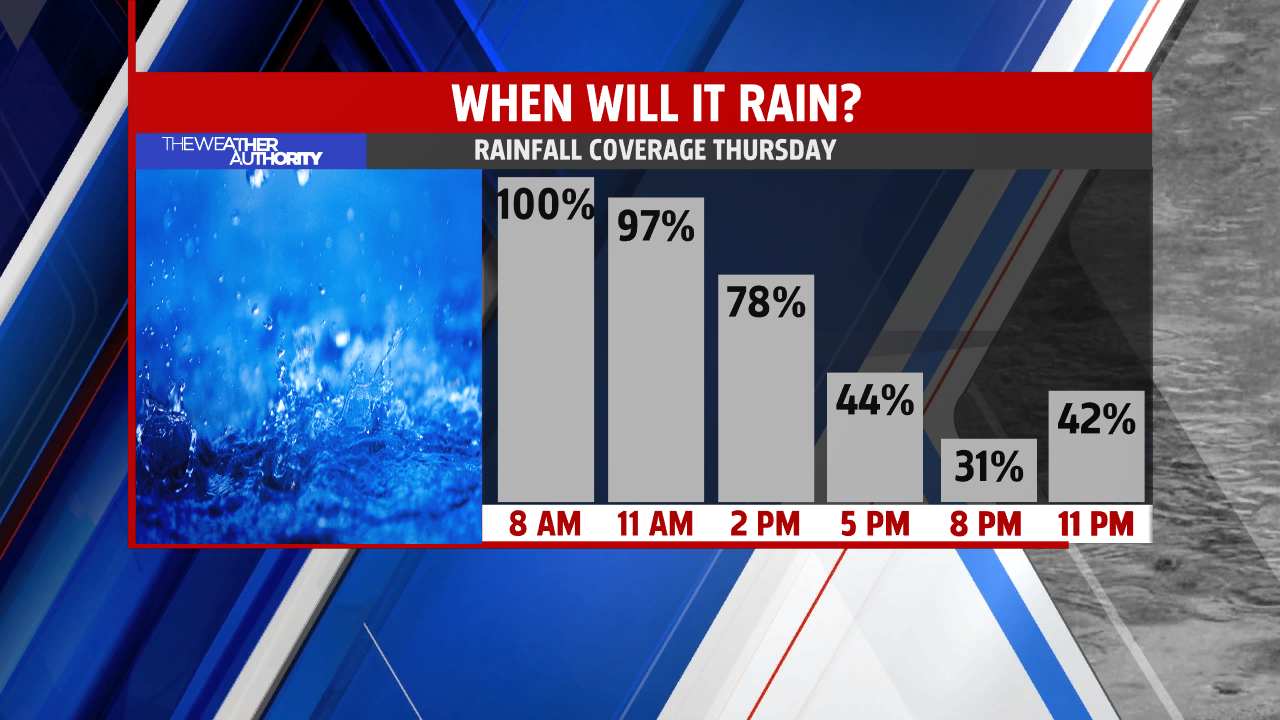 We are looking at some very steady if not heavy rainfall to open our Thursday. Rainfall amounts could easily top 2" to 2.50" of rain with locally higher amounts across south-central Indiana through Friday morning. A Flood Watch has been issued for a portion of southern Indiana.
Winds will strengthen and turn northeast as the low pressure approaches Thursday. A steady wind of 15 to 30 mph is possible and may even gust higher. Strong low pressure systems with powerful winds are often referred to as the "Witch of November" or the November witches (fitting for Halloween). Such powerful storms at this time of the year lash ships on the Great Lakes and are attributed to the sinking of the Edmund Fitzgerald in 1975.
A low pressure system will move north along the front before sunrise and "howling" winds will accompany the steady if not heavy rainfall at times Thursday. A rather "lifeless" open to the month of November, picking up exactly where the batty October left off.
Improving as we enter the weekend - rain will be ending later Thursday night and we will open the weekend cooler and drier. Have a great night and be safe!