This is an archived article and the information in the article may be outdated. Please look at the time stamp on the story to see when it was last updated.
INDIANAPOLIS, Ind. (Dec. 26, 2014)–Hope everyone enjoyed today's weather as high temperatures reached the 50s! Clouds will be on the increase tonight in advance of our next system.  Great shot of the sky where the temperature was 50 degrees and winds south, southwest at 14 mph at 4:30 p.m.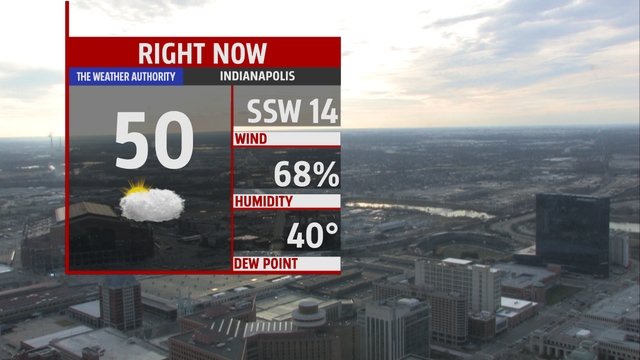 Temperatures at the 4:30 p.m. hour were pleasant and in the upper 40s and near 50 degrees. Temperatures will fall to near 40 degrees tonight. Drizzle or light rain will develop by morning with rain becoming more widespread across the state by sunrise Saturday.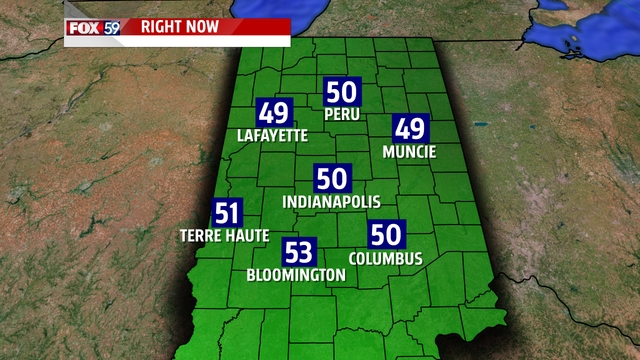 Models show a cold front moving in Saturday night and as temperatures cool, there's a possibility some snow may mix in with rain late Saturday into early Sunday. Colder weather settles in for next week with highs in the 30s and 20s. Lows will drop to the teens by Wednesday and Thursday morning. Dress warmly if you're heading out for New Year's Eve!