This is an archived article and the information in the article may be outdated. Please look at the time stamp on the story to see when it was last updated.
INDIANAPOLIS, Ind. --Good Tuesday afternoon! We're tracking a partly sunny to mostly cloudy sky on this Tuesday with temperatures in the low to mid-40s. Dry conditions look to continue through the early evening if you have any plans to head out.
Rain will spread in from the west late tonight into Wednesday morning. We'll have temperatures that start out in the upper 30s. There's a slight chance that we see some wintry mix across northern areas of the state early Wednesday so keep that in mind if you're traveling. However, a warm front will lift north across the area through the morning so precipitation will be in the form of liquid for most of central Indiana through the day.  Rainfall amounts of 0.50 to 1 inch are possible. Expect breezy conditions and highs in the upper 40s and low 50s.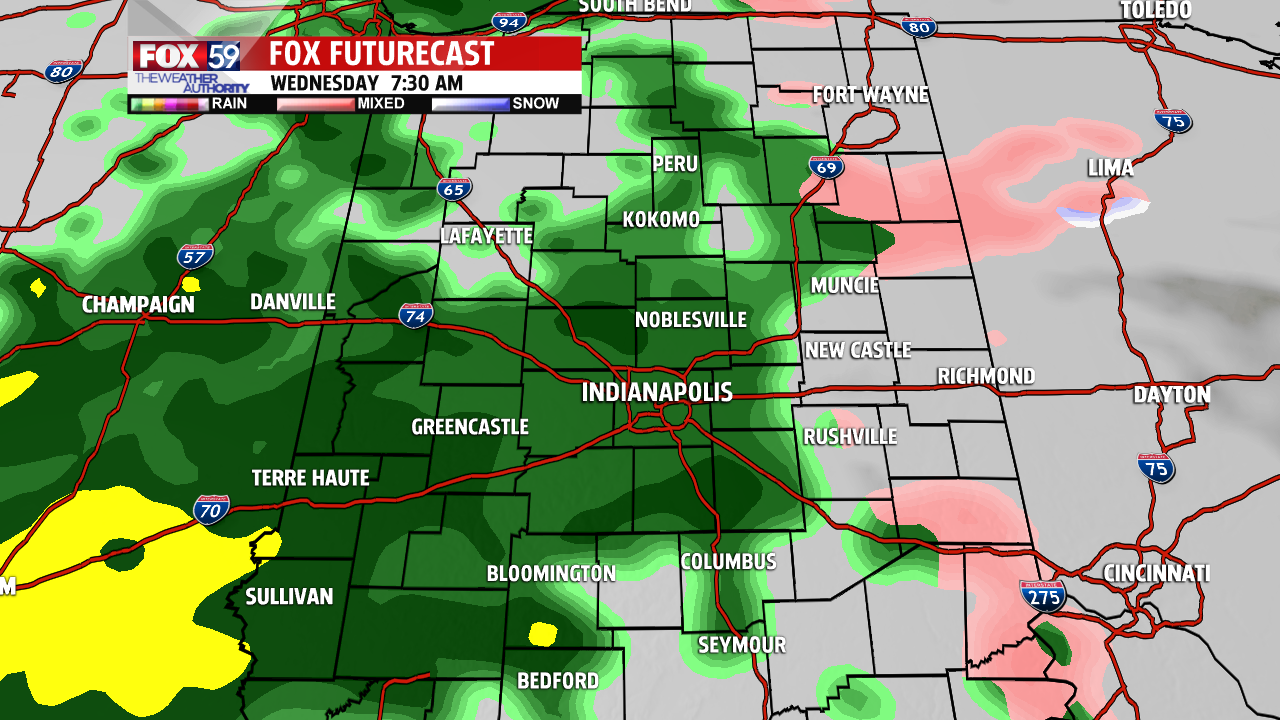 We'll see some spotty showers early Thursday, mainly before sunrise.  Most of Thanksgiving Day will be spent cloudy with highs in the low 50s.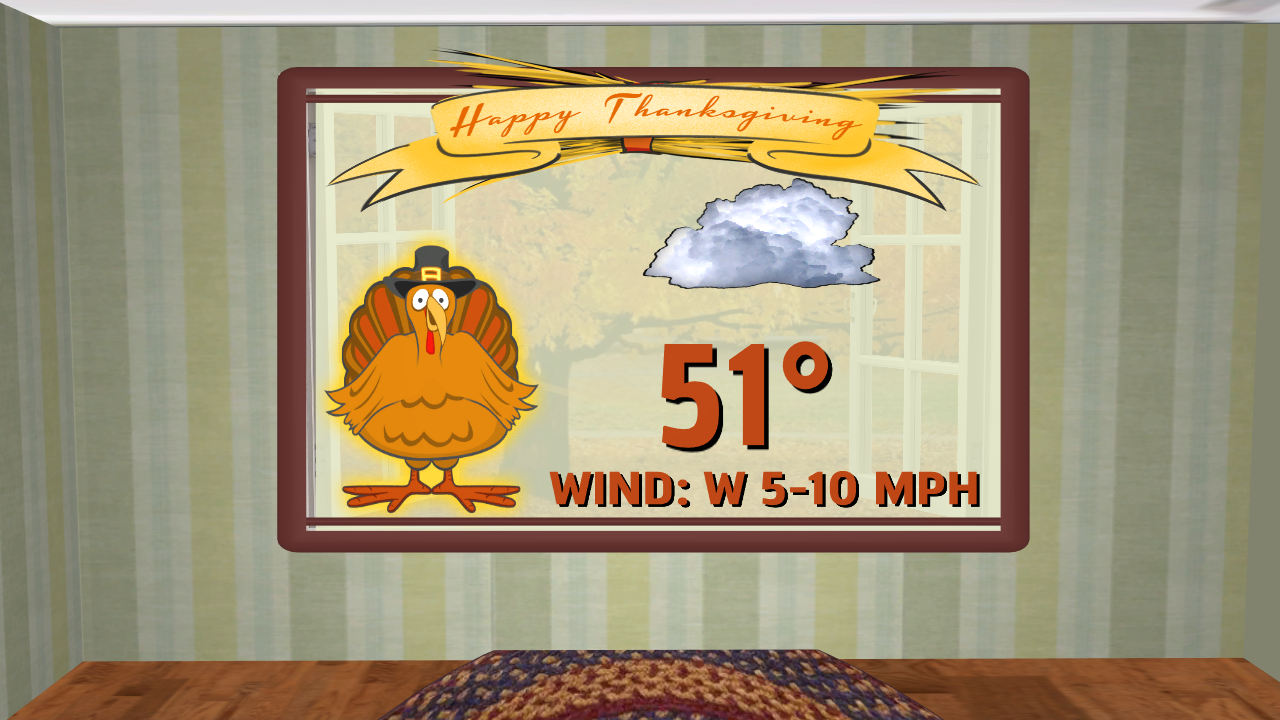 A quick-moving low pressure will move across the area Friday and bring a slight chance of some rain with highs in the mid-40s. Temperatures may fall as a cold front moves through during the day.
An even stronger weather system looks to arrive Sunday night into next Monday. Highs will reach the low to mid-50s both days with strong winds. Gusts could top 35 mph by Monday. Rain, along with some t-storms look to move in Sunday night into Monday.  Stay tuned! --Danielle Dozier