This is an archived article and the information in the article may be outdated. Please look at the time stamp on the story to see when it was last updated.
Happy Friday everyone! A Freeze Warning is in effect until 9 a.m. today and then again from 2 a.m. until 11 a.m. Saturday. If you have already started planting you will want to cover up any sensitive vegetation. Temperatures this morning are in the low 30s and tonight they will be even colder dropping into the mid & upper 20s.
Overnight we finally got a brief break from the precipitation but more is on the way today. As temperatures hover around freezing this morning a light rain/snow mix is possible in a few locations, although most areas will just start off with overcast skies.
Around lunch time rain will expand in coverage throughout the state so keep the umbrellas nearby. A little bit of sleet could also mix in with the rain through the daylight hours.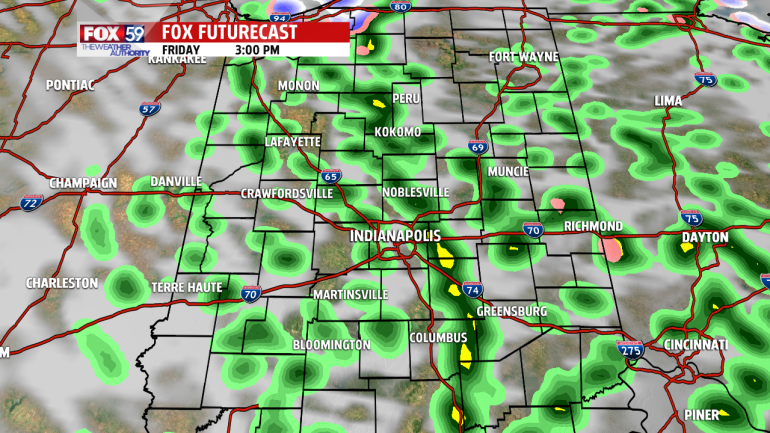 As temperatures drop through the evening hours rain will transition back over to wet snow. Scattered snow showers will continue through Saturday morning, no accumulations are expected.
Temperatures will still be running about 15 degrees below normal this afternoon, highs in the upper 40s. As a cold front passes through the state winds will pick up, 10-20 mph with gusts to 30 mph.
Saturday will feel more like February with morning lows in the mid 20s and afternoon highs near 40. Some areas won't make it out of the 30s in the afternoon. Sunday strong southerly winds will bump temperatures back into the 50s!