This is an archived article and the information in the article may be outdated. Please look at the time stamp on the story to see when it was last updated.
LATE SEASON 80 DEGREE WARMTH
Indianapolis averages 100 eighty degree days per year and as of this afternoon we are holding at 109 so far for 2016.  Only 30 other years have produce this many 80° days.  Adding 80° days and even 90s are awfully tough this time of the year but not unheard of.  We average only 2 more 80 degree days from October 1st until the end of the year.  As recent as 2007, we set the all-time warmest temperature fro October topping 91° on October 8th.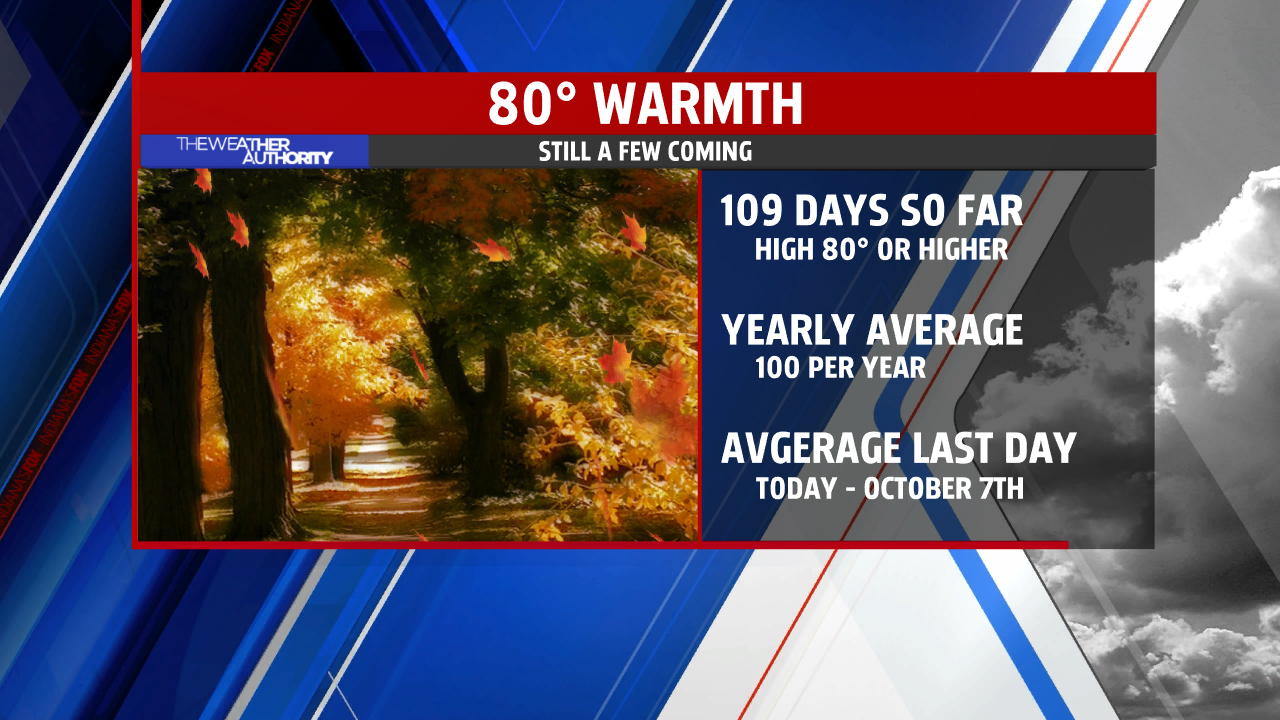 We are certainly in bonus territory.  Southerly winds increased afternoon highs and humidity to more summer levels.
Ready or not - cool air will win out.  Wednesday, October 5th,  marked the first day when the average high temperature dips below 70 degrees.   The average high will not return to 70° again until May 5th.
DRY SPELL DEVELOPING
There is not much rain in the upcoming 7 day forecast with only limited chances around a passing cold front late Friday.   I'm posing two long range total accumulation numbers for the next 7 days below.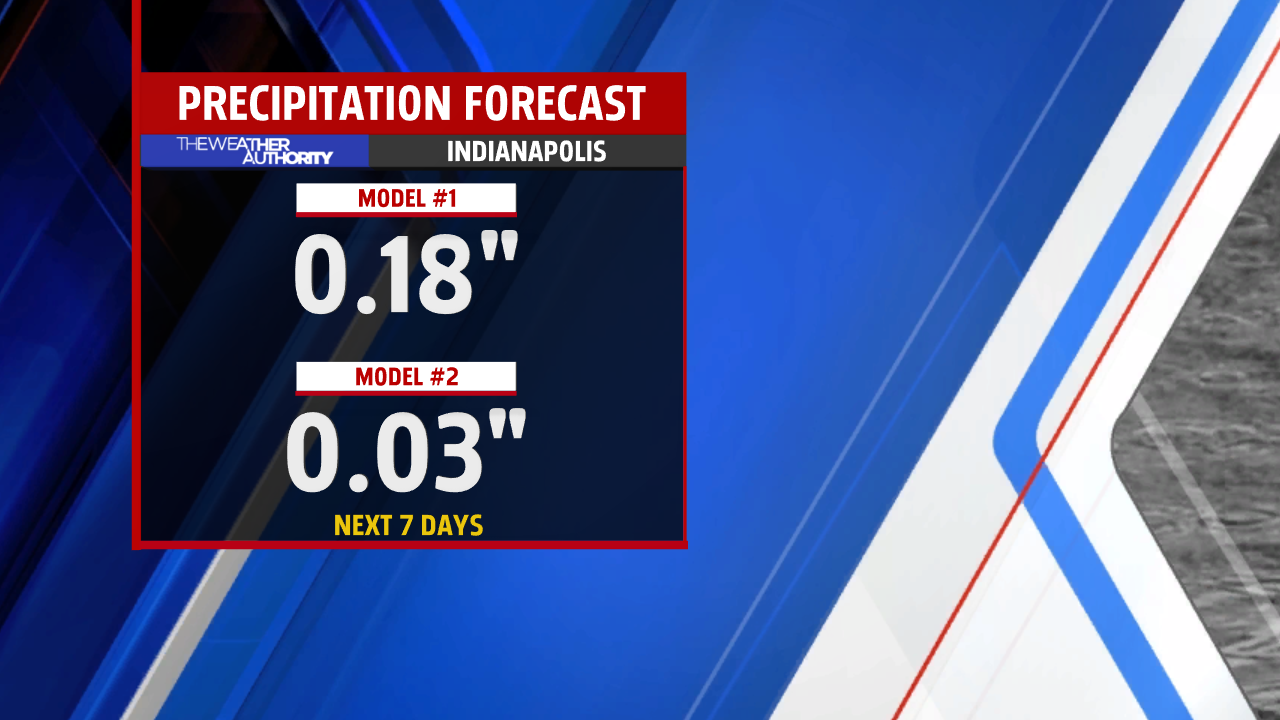 Rainfall looks to be in short supply extending  over the next 8 to 14 days.  The precipitation probability looks rather low for much of the nation nearing the middle of the month.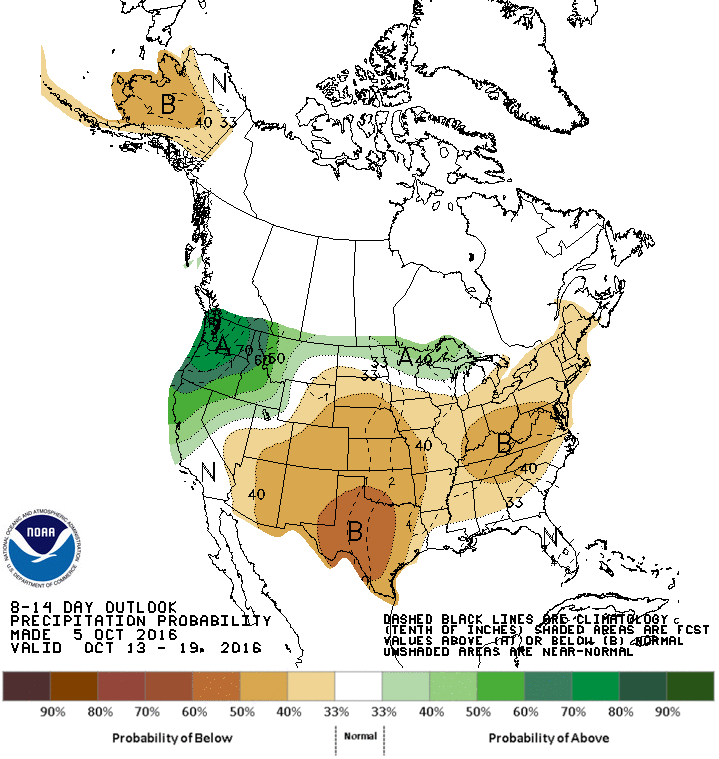 FLORIDA ON HIGH ALERT - MATTHEW TO STRENGTHEN
Hurricane warnings have been extended up the southeast coast as #hurricane #Matthew takes aim on Florida.  A category 3 storm as of Wednesday night with sustained winds of 130 mph, the storm in forecast to return to CAT 4 strength and possibly make landfall, scrape or churn just offshore of the Florida coast.  The latest National Hurricane Center brings Matthew onshore around 2 PM Friday, as a category 4 storm with winds of 130 mph.
Various computer models are in good agreement as to the storms locations but certainly the track will be adjusted.  Here is the latest RPM computer forecast of rain, clouds and the eye of Matthew still off shore on Thursday 8 PM.