This is an archived article and the information in the article may be outdated. Please look at the time stamp on the story to see when it was last updated.
Clear skies and brutal temperatures to begin our Tuesday morning! Before sunrise, temperatures should reach, if not, exceed below -12°. This will mark the coldest morning ever for this date--a record that has held since 1887! A wind chill warning remains in effect until 1 p.m. for Indianapolis and all counties north. Sunshine and a light southwest wind will help to ease the harshness throughout the mid to late afternoon with highs around 10°.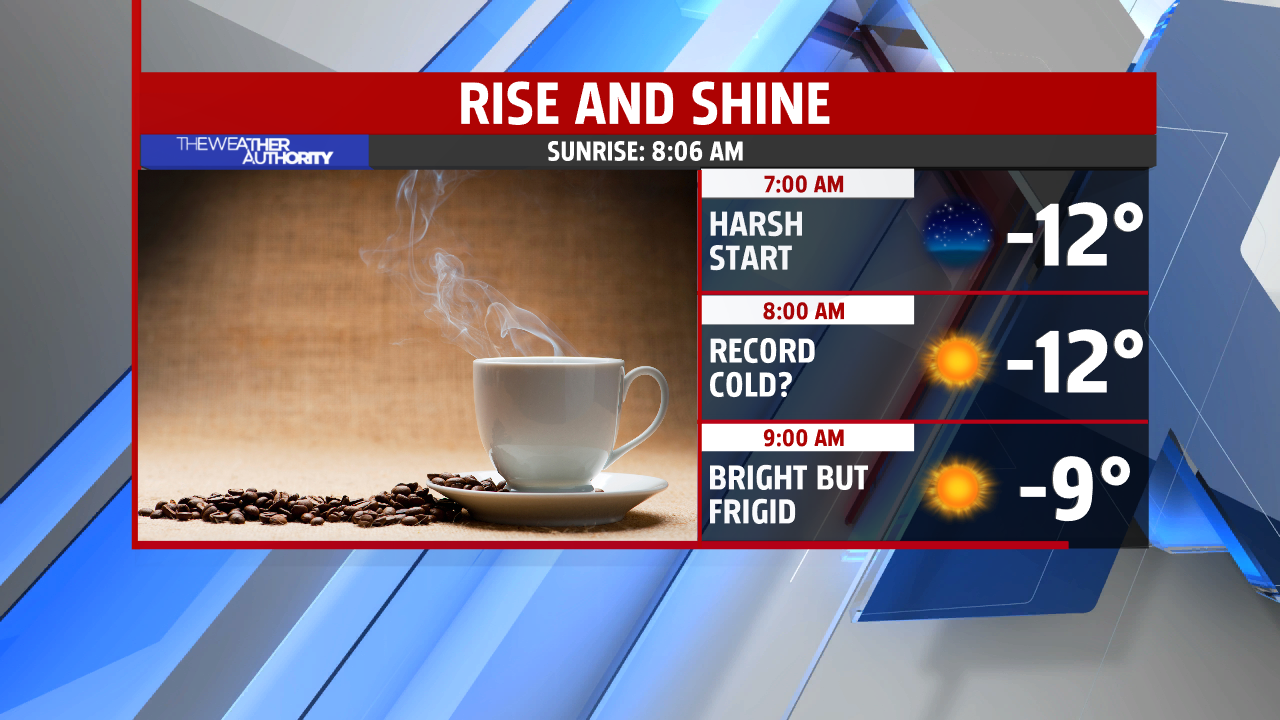 Wednesday will bring us a return of clouds and light snow by the afternoon and evening, as another weak wave drops through the area. Snowfall amounts should be light and widely scattered with some areas seeing a light dusting at best. Some slick travel possible in spots but nothing monumental!
A colder shot to round out the workweek before we begin to eye a POSSIBLE storm for Sunday and Monday of next week! Look for updates as the weekend gets closer.