This is an archived article and the information in the article may be outdated. Please look at the time stamp on the story to see when it was last updated.
Skies are clear and temperatures mild to begin our Tuesday morning! Only need a light jacket as you head out-the-door to get your day underway. More sunshine available this morning and through the day to enjoy, as breezy, southwest winds will boost our temperatures into the upper 60s. This warmth is impressive and could rival the record high of 69°, set back in 1909. Bottom line, the best of the week is today, so enjoy!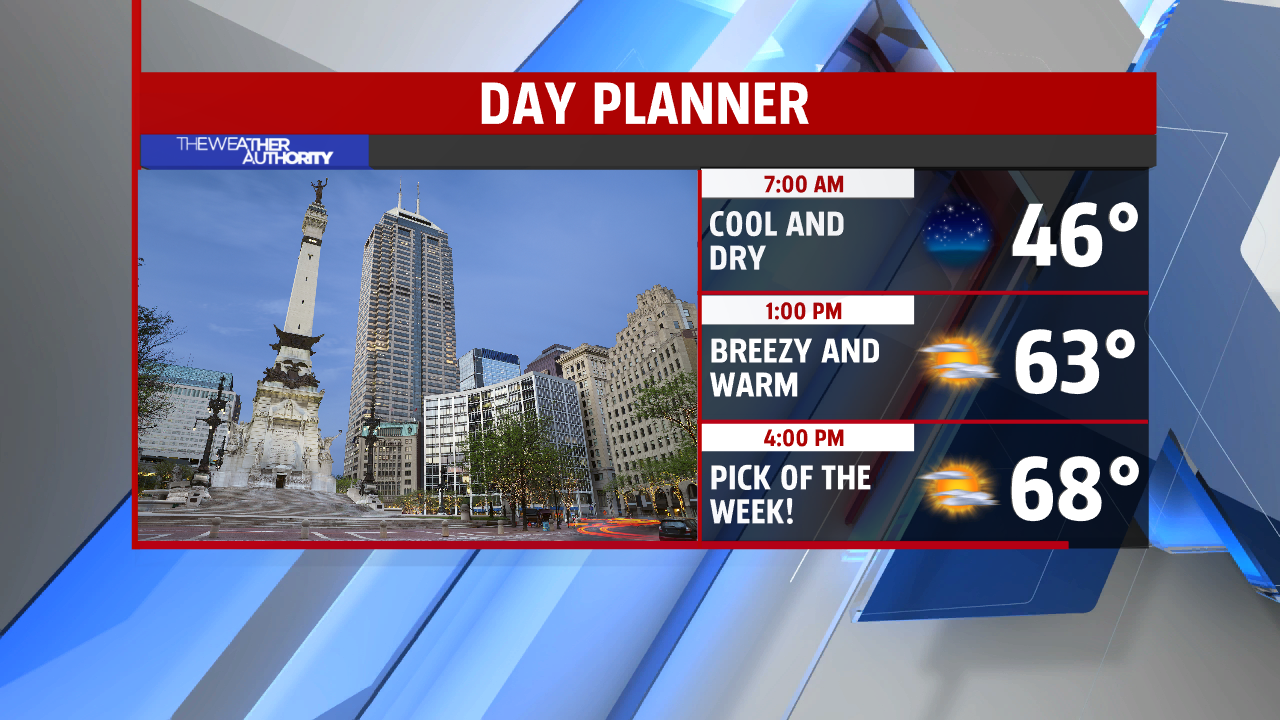 A cold front will slip through overnight with little fan fair! A shift in the wind direction, cooler air and a few added clouds should be it for tomorrow (Wednesday) morning. Even with the front passage, highs tomorrow, although cooler will still be about 10° above average!
A few showers return on Thursday. Rain totals will be light before another front moves in to bring even cooler temperatures for the upcoming weekend! Snow remains elusive for central Indiana, as temperatures remain too mild...