This is an archived article and the information in the article may be outdated. Please look at the time stamp on the story to see when it was last updated.
Spotty storms will remain in the forecast today and through Wednesday! Although chances of rain falling in your area remain low, any storm that does develop could produce some very heavy rain. In this setup, storms will have little movement (lacking steering winds aloft), so totals could be quite excessive prompting more flash flooding. The heat will be the other story, as temperatures climb to near 90 degrees with heat indices in the middle 90s.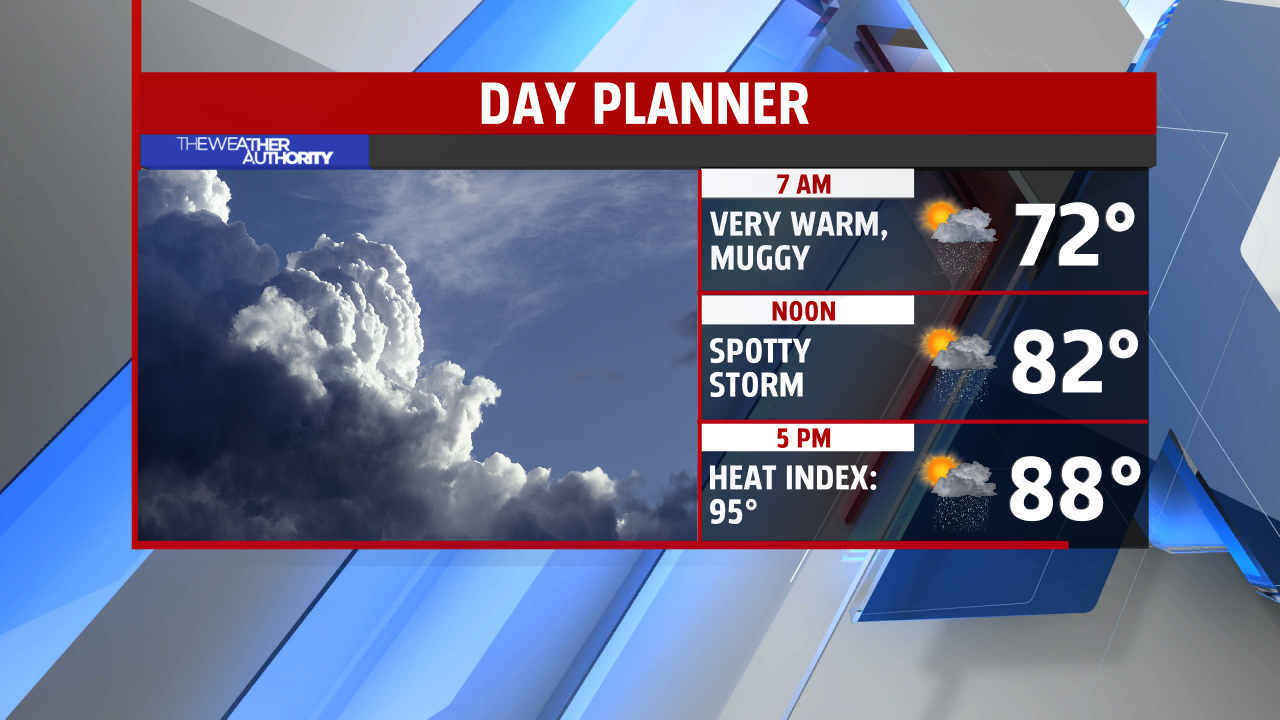 This pattern will hold through Wednesday before a stronger cold front drops into and through the area. This front will be followed by much drier air and cooler temperatures straight from Canada, marking a nice start to a new month!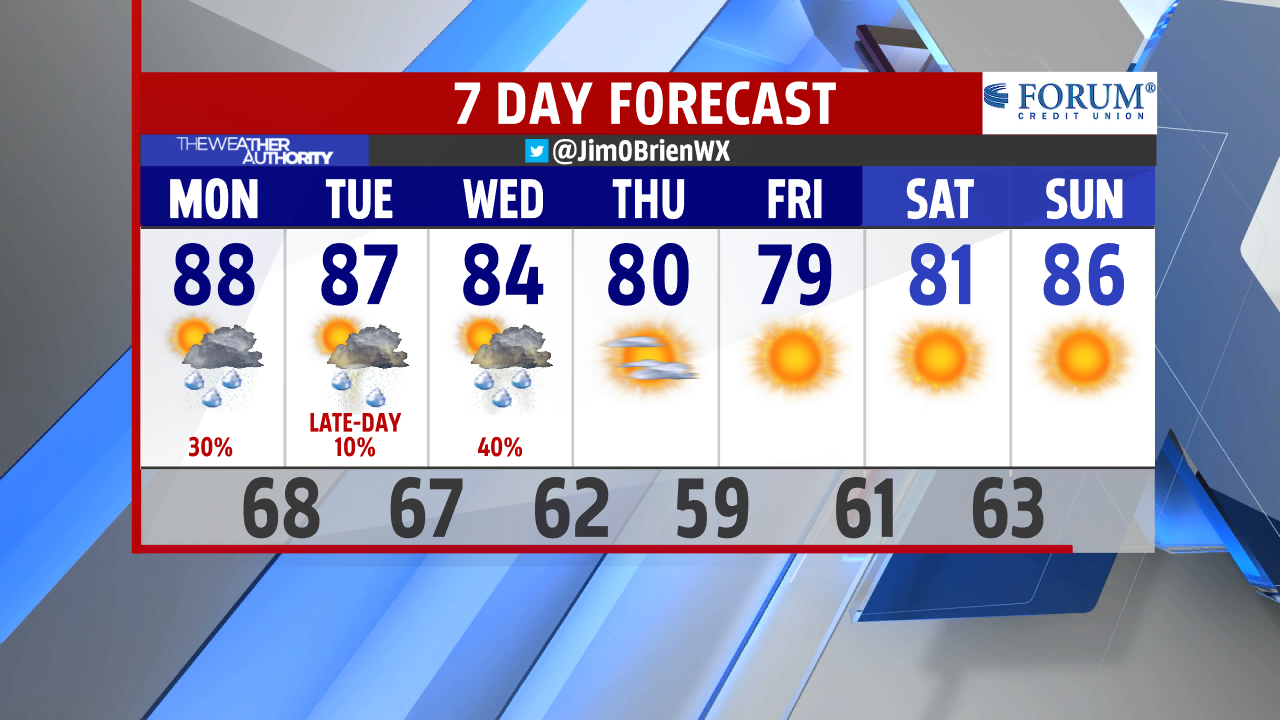 The tropics are becoming more active which makes sense considering we are now heading into the peak of hurricane season (mid-September)! Interests in the Gulf of Mexico and up and down the east coast should be on guard for quick changes.