This is an archived article and the information in the article may be outdated. Please look at the time stamp on the story to see when it was last updated.
INDIANAPOLIS, Ind. –Good Monday afternoon! We've had some high clouds in central Indiana today in association with what was once Hurricane Irma. At 4 p.m. the storm had maximum sustained winds of 60 mph and the 5 p.m. update shows us that Irma has weakened further with maximum sustained winds of 50 mph. Check out some of the high wind gusts that Irma produced as it moved into Florida over the weekend: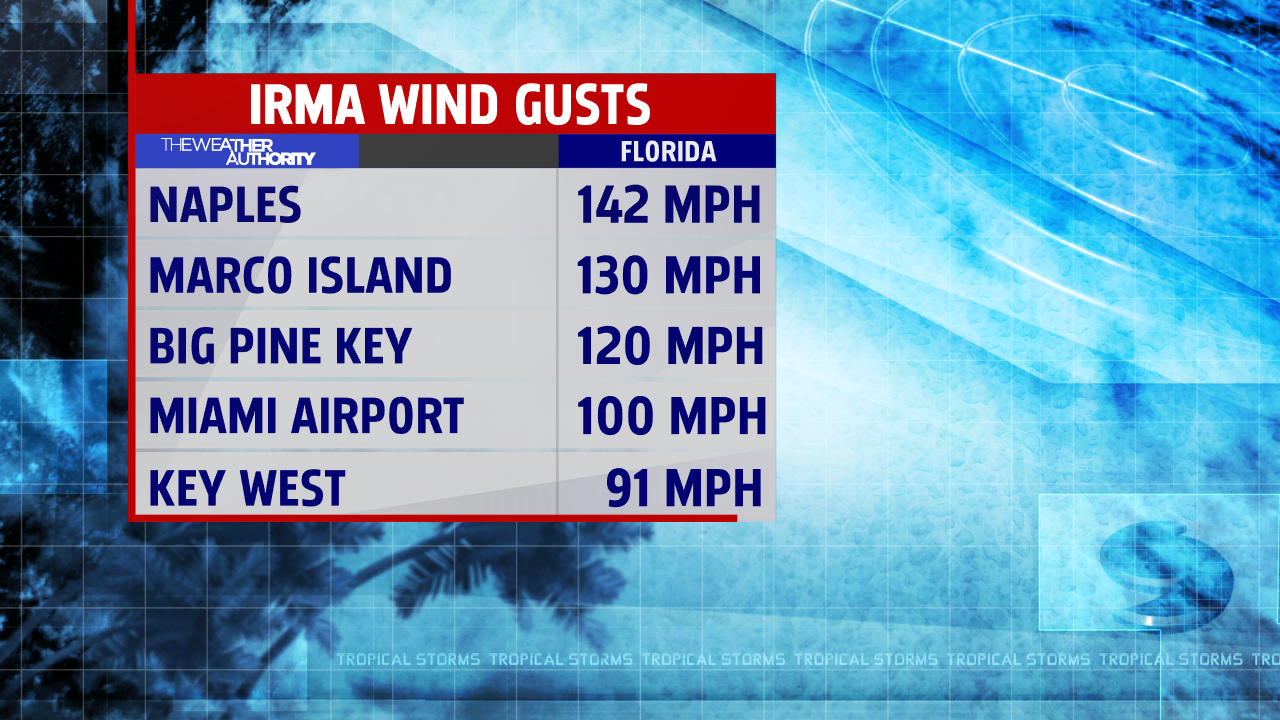 The storm is forecast to continue northwest and weaken before turning northeast into Indiana on Wednesday. Central Indiana will see the remnants of Irma Tuesday and Wednesday. Showers will move into southern Indiana early Tuesday with the best rain chance in Indy after 1 p.m. Scattered showers will move in from the east through the afternoon. Not everyone looks to see rain and those who do will not see much. Model data shows the potential of 0.10 to 0.25 inches of rain with some areas even seeing less than 0.10 inches.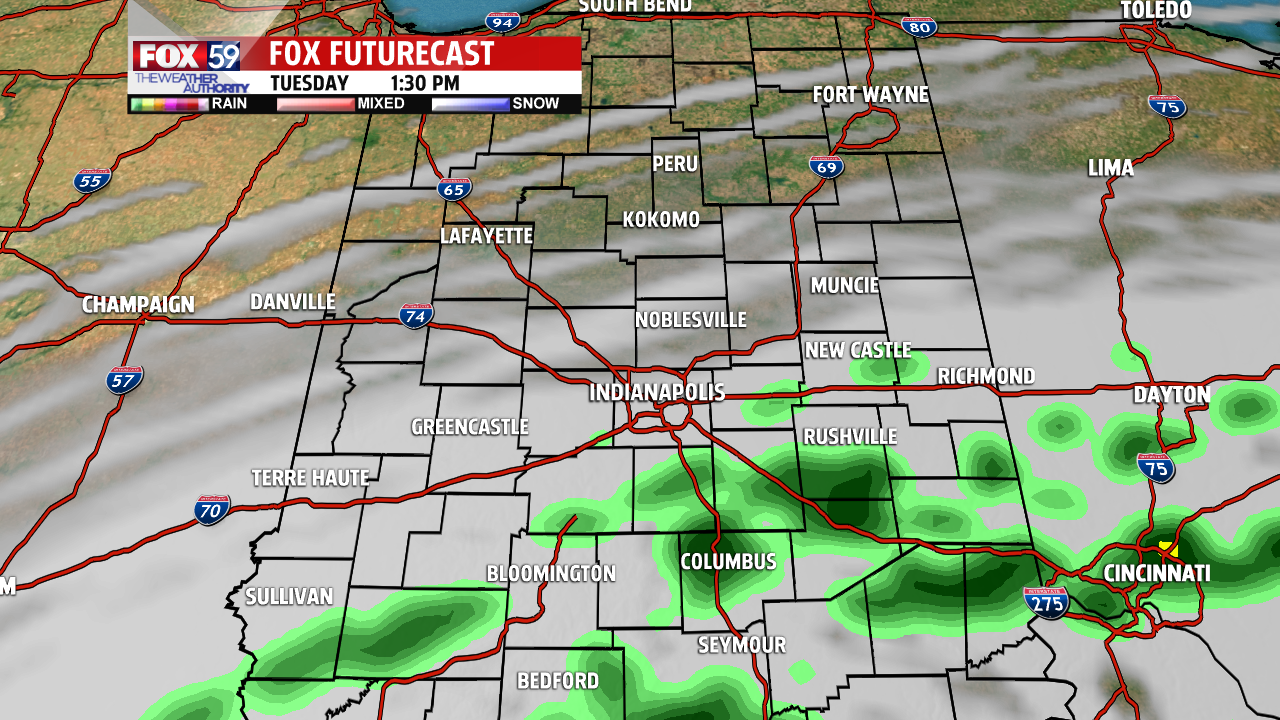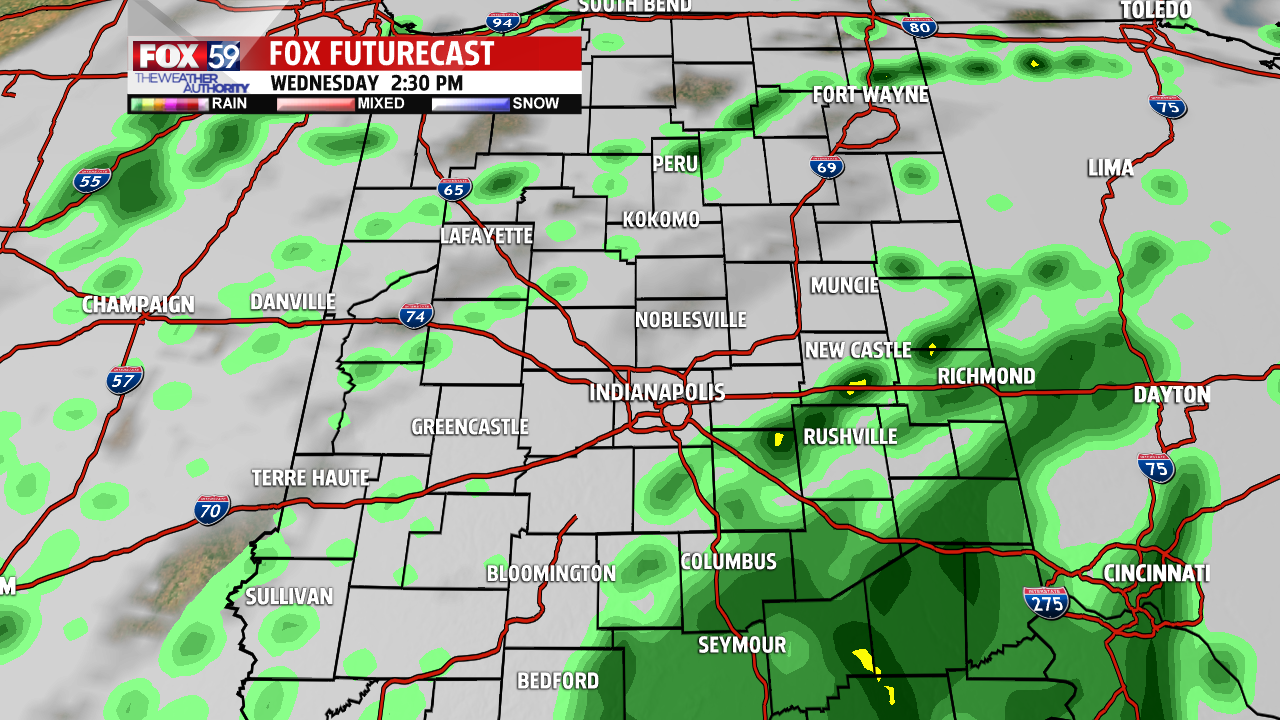 Temperatures will be in the low 70s for highs Tuesday and upper 60s on Wednesday. A warm up will come into the weekend as Irma finally leaves and high pressure builds in. Expect highs in the 80s. –Danielle Dozier