This is an archived article and the information in the article may be outdated. Please look at the time stamp on the story to see when it was last updated.
INDIANAPOLIS, Ind. --Good Friday afternoon! Some sleet has mixed in with rain at times today in central Indiana. I'm tracking steady rain that will move in tonight. Roads will be damp but we shouldn't have any icy conditions as temperatures hold steady and then rise slightly to about 40 degrees by midnight. Rain will continue overnight.
Christmas Eve morning will bring some fog and drizzle and otherwise, a cloudy sky will be with us through the day. Temperatures will be in the upper 30s and low 40s with light and variable winds.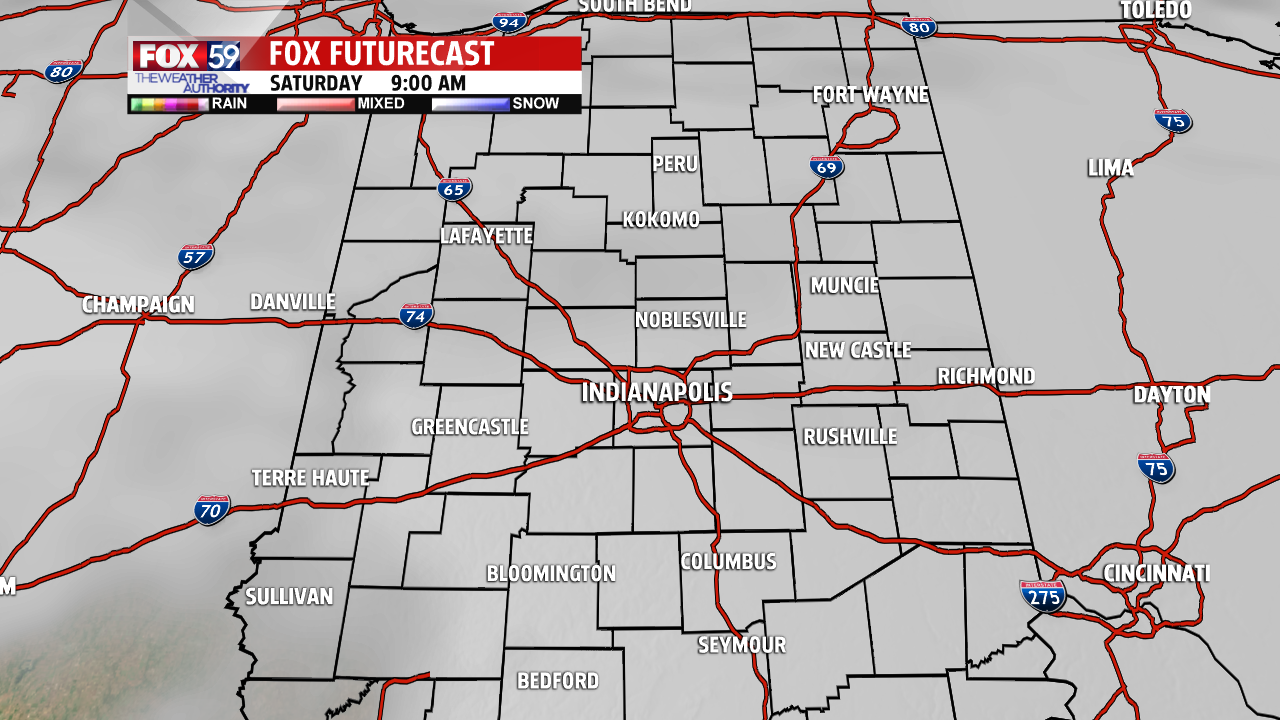 Christmas Day will also bring a chance of fog and drizzle in the morning followed by scattered showers through the afternoon. Winds will be out of the east at 5 to 15 mph. Highs will be in the low 50s.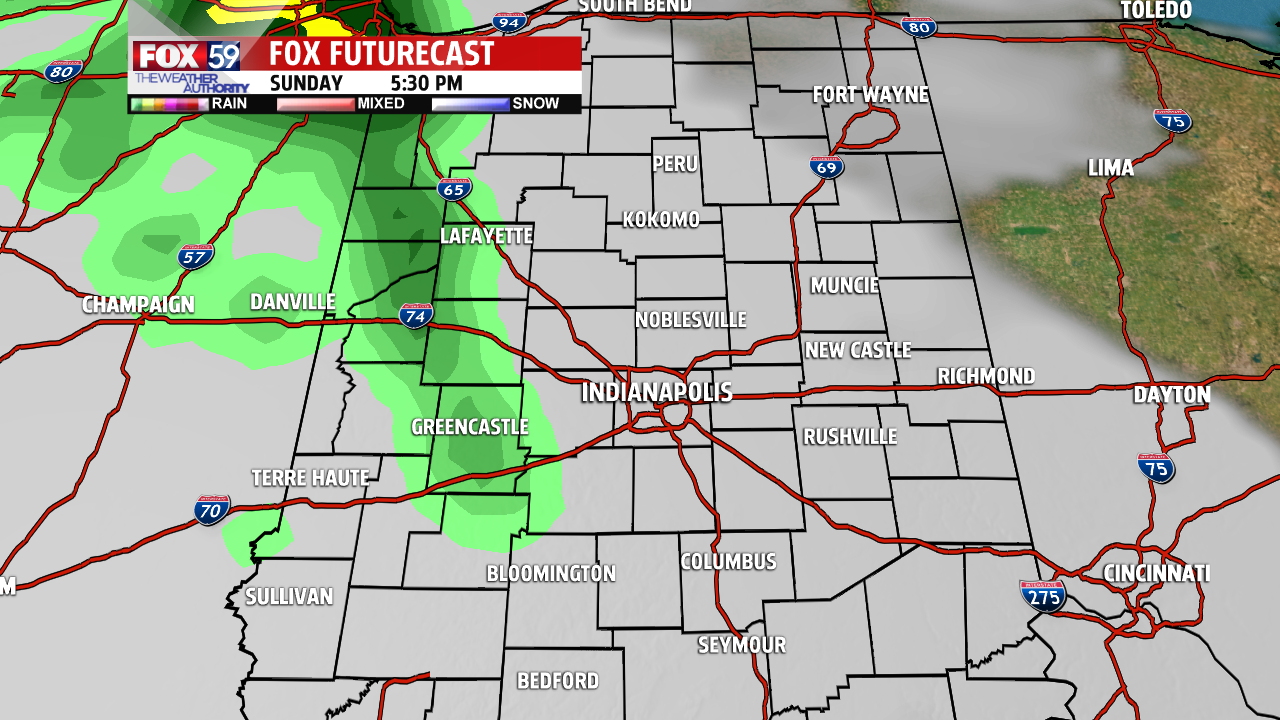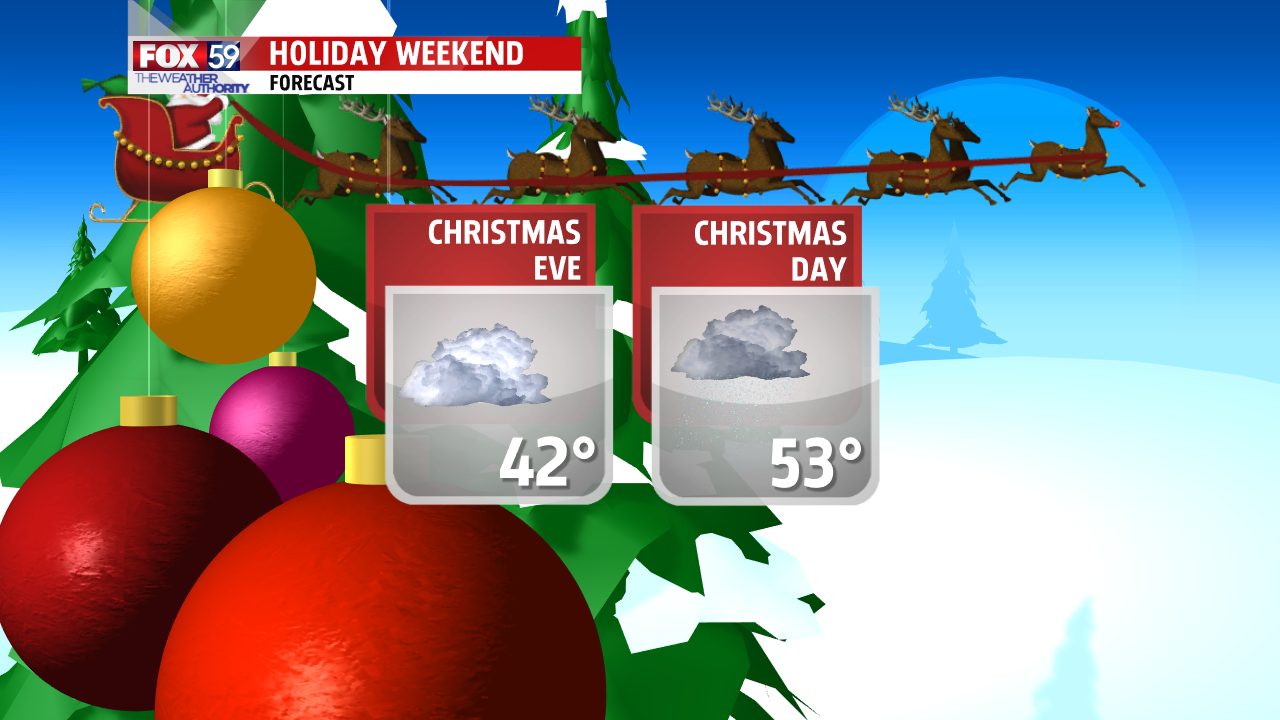 Thunderstorms are possible Monday morning and afternoon as a strong cold front moves through the area. Highs will be in the low 60s with gusty winds. That cold front will drop temperatures to the 30s Tuesday. --Danielle Dozier