This is an archived article and the information in the article may be outdated. Please look at the time stamp on the story to see when it was last updated.
INDIANAPOLIS, Ind. --Good Tuesday afternoon! We've been seeing some low and high clouds today with cirrus and cumulus but overall, it's been a nice day! Temperatures topped out in the low 80s.  Dew points have been increasing.
We're in for a more mild and humid night with temperatures in the upper 60s under a mostly cloudy sky.  A spotty shower or thunderstorm can't be ruled out overnight.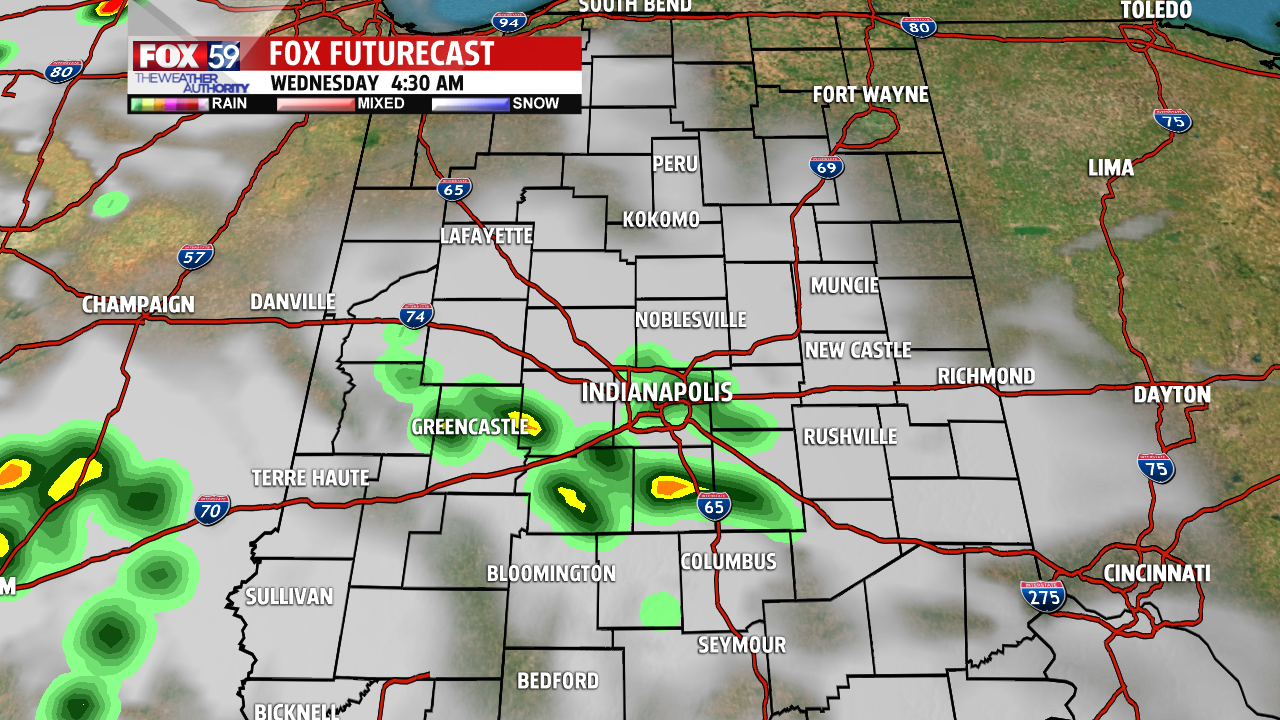 Scattered showers and thunderstorms are expected to continue through the morning. Late afternoon thunderstorm development is also possible. An early look at model data suggests a few storms could be severe with damaging winds or a tornado. This threat is dependent upon how things unravel early Wednesday though. We'll keep you posted. Highs on Wednesday will reach the low to mid-80s but make sure you have the umbrellas! A quick 0.50 inch of rain is possible under a thunderstorm.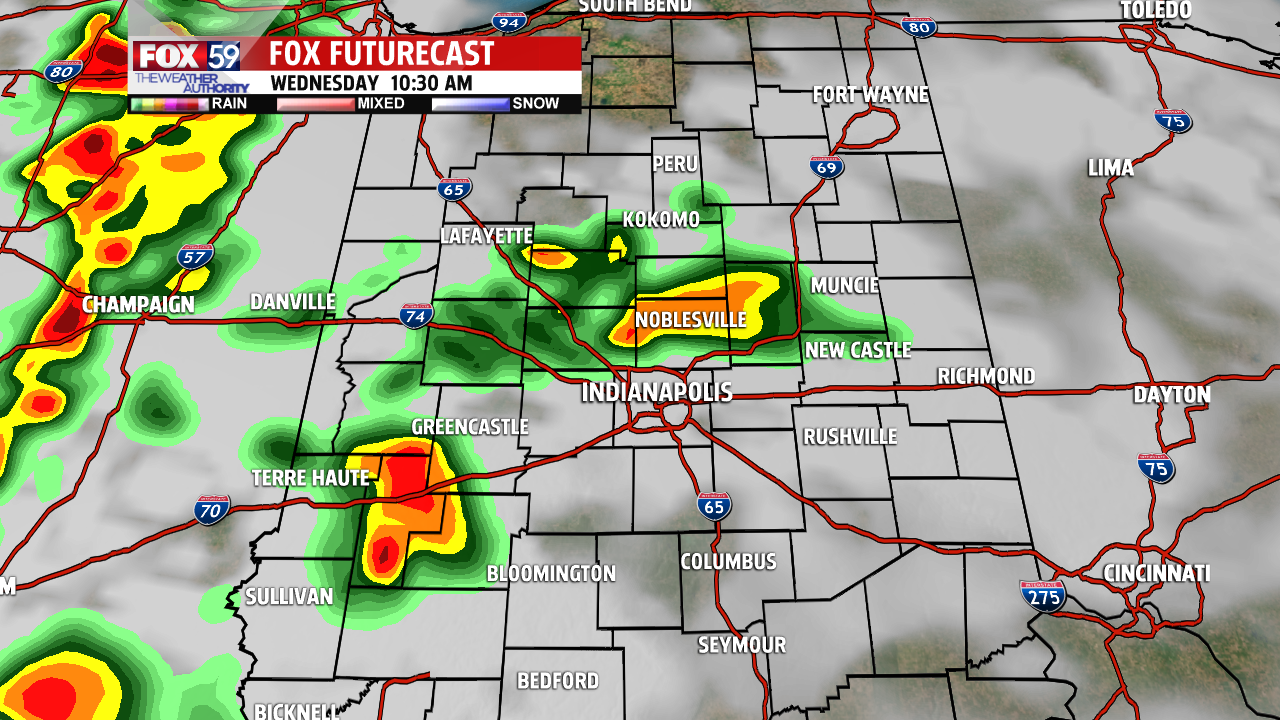 We should see a brief period of dry time early Wednesday night before more storms arrive early Thursday morning, especially around and north of Indy. The activity looks to develop farther south into central Indiana Thursday during the day. Some of the storms could pose a damaging wind and hail threat on Thursday. Highs will be back in the mid-80s with high humidity.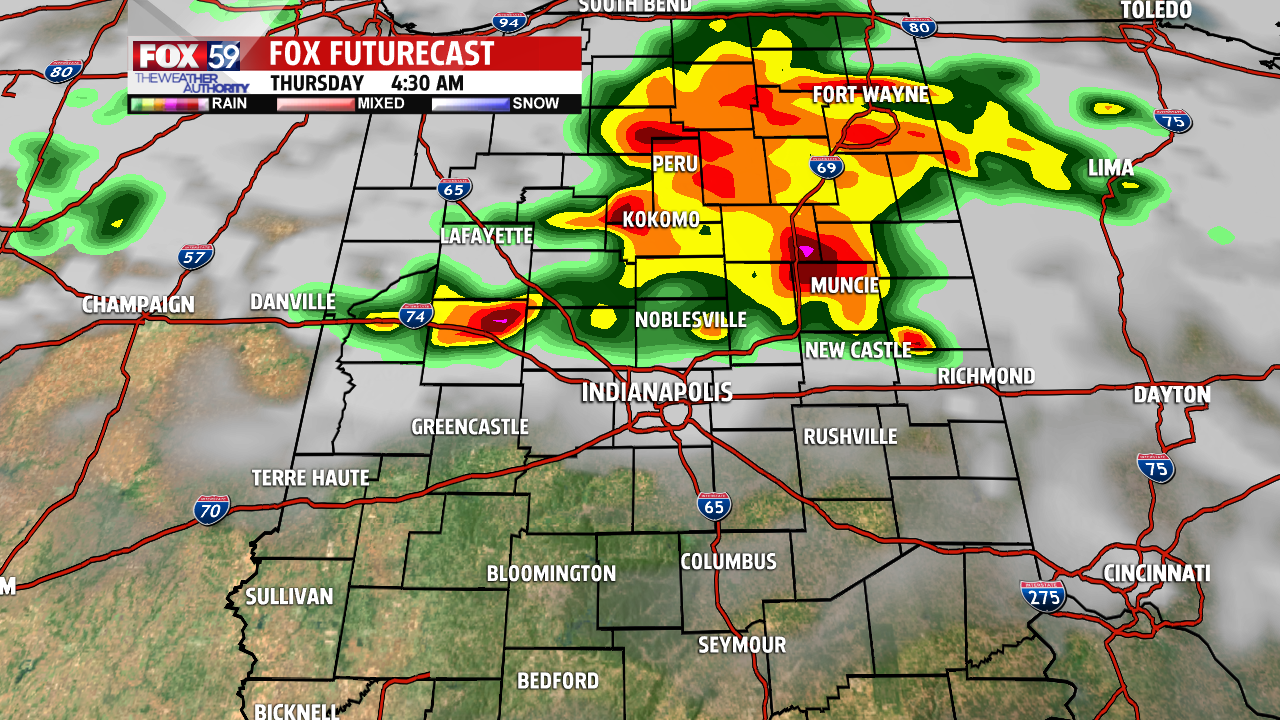 The humidity will lower Friday with highs back in the low 80s but most areas will be dry. Rain chances will once again return Sunday. --Danielle Dozier