This is an archived article and the information in the article may be outdated. Please look at the time stamp on the story to see when it was last updated.
Happy Friday! A front sitting across central Indiana will help showers and storms develop today into the weekend. There is a wide temperature spread this morning with mid 50s north of the front and near 70 south of the front.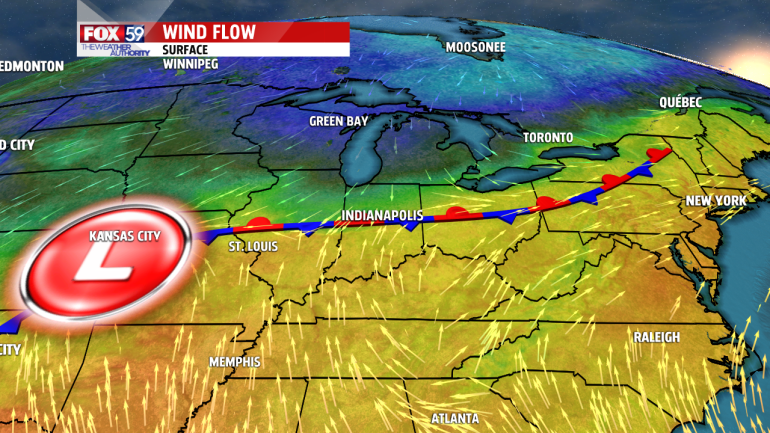 Areas of rain and storms are pushing through the state this morning and redevelopment is possible through the afternoon and evening hours. A few storms could be strong to severe; large hail and damaging winds would be the main threats.
Yesterday highs made into the mid 80s, but today will be a bit cooler topping out in the upper 70s.
It looks like rain will be on radar at sunrise Saturday morning.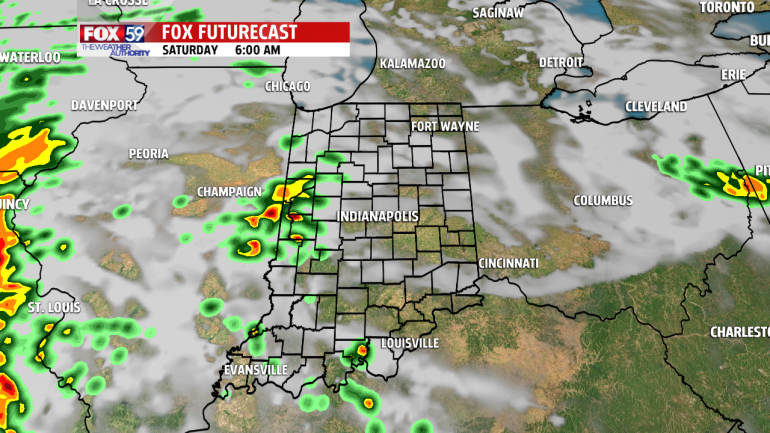 Showers and thunderstorms will continue to develop off and on throughout the day.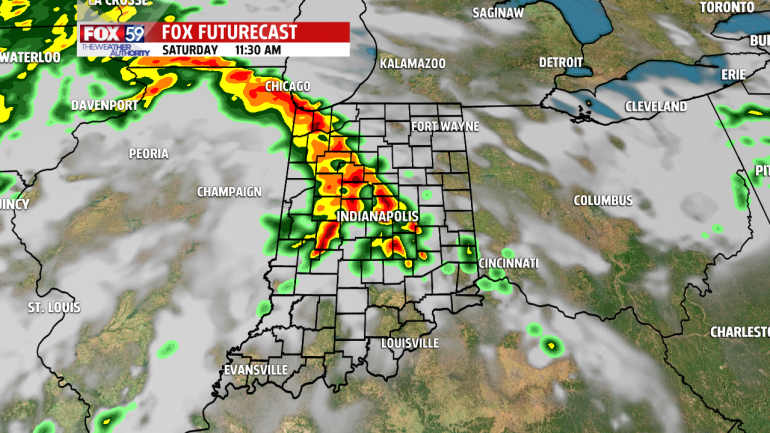 Saturday isn't looking to be an all day washout, but there will be soggy time periods. Strong to severe storms are possible once again, large hail and damaging winds are the main threats.
Rain is possible on Pole Day, but it looks to be mainly in the morning hours with drying conditions in the afternoon.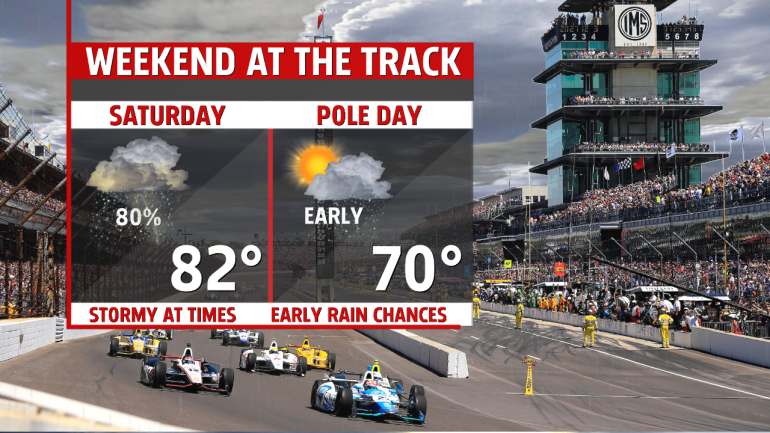 Temperatures are cooling off into the middle of next week. After a brief dry day Monday, scattered rain returns for the middle of the week. Highs drop below average, only reaching the upper 50s on Thursday.