This is an archived article and the information in the article may be outdated. Please look at the time stamp on the story to see when it was last updated.
Happy Saturday everyone! We are getting a break from the summer heat for the next few days. Temperatures will be at seasonal averages in the low to mid 80s into the start of next week.
A very isolated shower is possible north of the city today but most of the state will remain dry.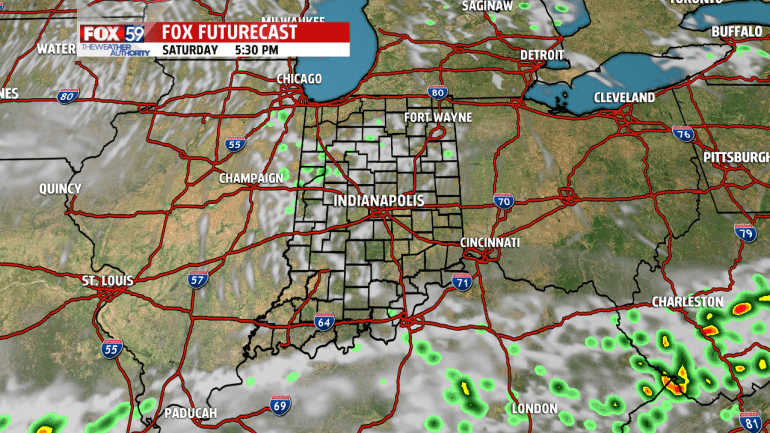 We are starting off with some patchy fog this morning and partly sunny skies. Cloud cover will decrease by midday with a mix of sun and clouds this afternoon.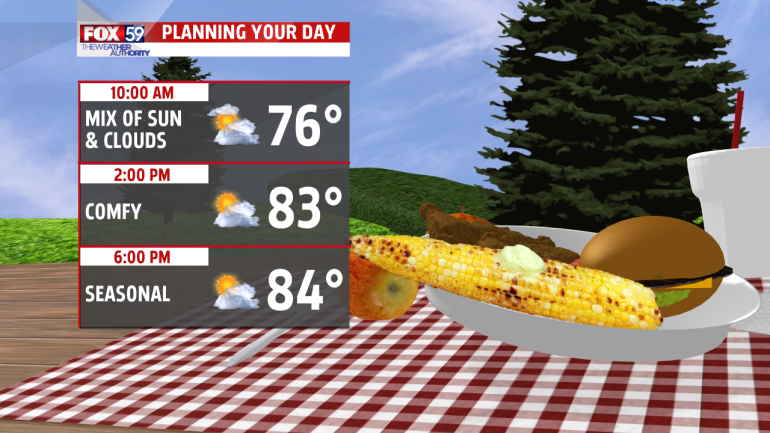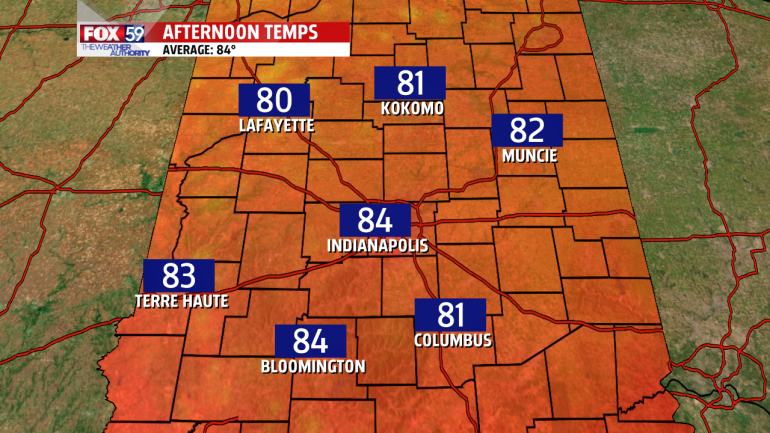 If you are headed out to the Indians game tonight the weather is looking spectacular!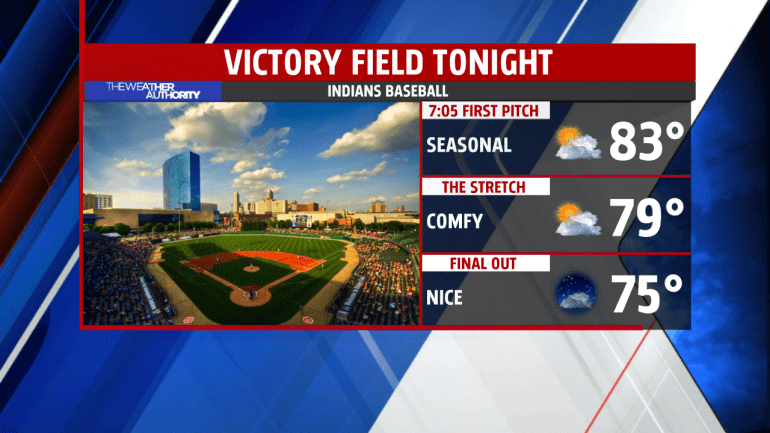 Drier air will continue to settle into Indiana on Sunday making for comfortable conditions to visit the State Fair!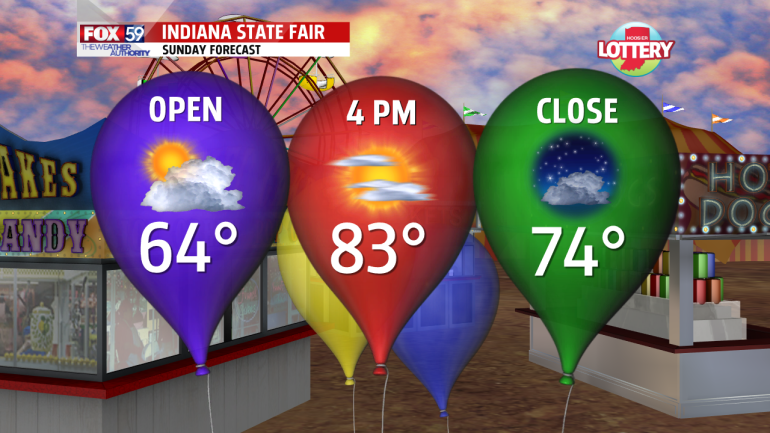 Humidity will already be increasing by Tuesday as temperatures return to near 90 degrees. Rain chances are also increasing towards the end of the week.