This is an archived article and the information in the article may be outdated. Please look at the time stamp on the story to see when it was last updated.
NO RAIN FOR DAYS
It will get worse before it gets better. We have had only .66" of rain this month and the deficit grows to over 4" past 2 months. With no rain in the forecast, September 2017 will end tied as the 5th driest ever!
Only 16  (10%) of the September's on record have failed to produce 1" of rainfall, this is the first since 2010.
DROUGHT index update:  Now 38% of the state is considered 'abnormally dry' and Moderate drought conditions grow slightly up from last week. The estimated population in drought in Indiana is nearing near 400,000.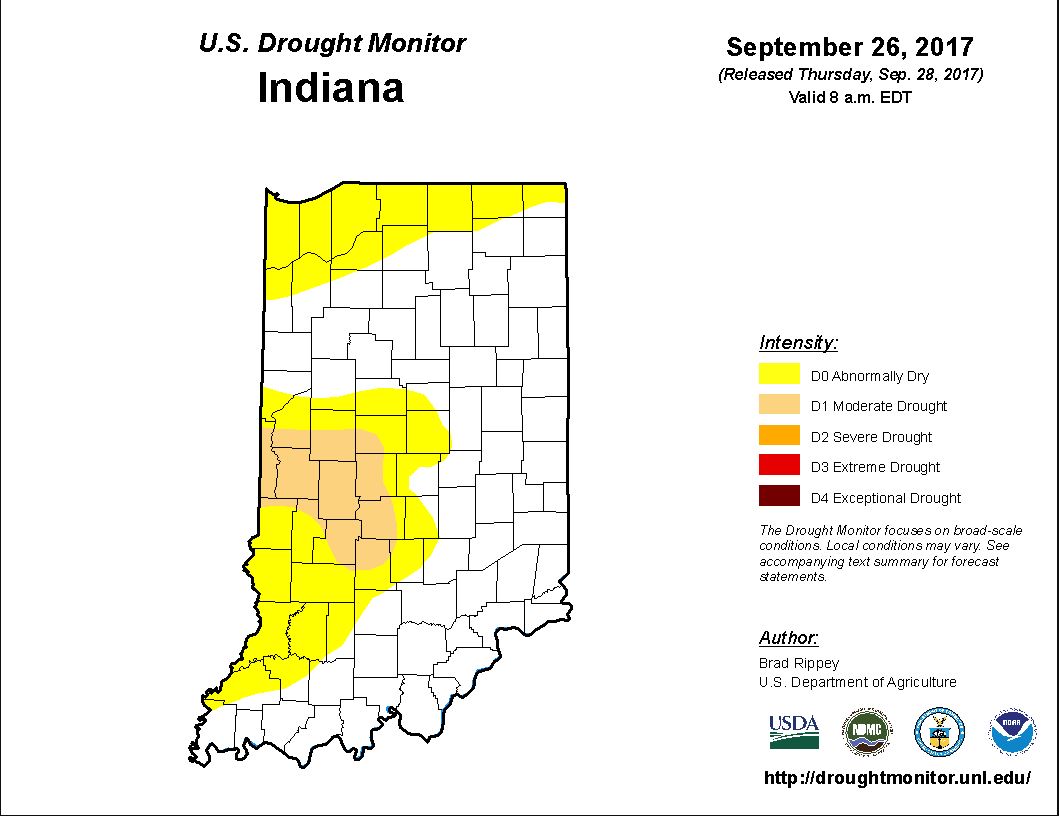 I sorry to report that we have no real rain chances in the forecast for days! The next chance is a week from today and a cold front sweeps the state and those rains look rather meager. We will monitor and be sure to check back for updates. Otherwise keep on watering.