This is an archived article and the information in the article may be outdated. Please look at the time stamp on the story to see when it was last updated.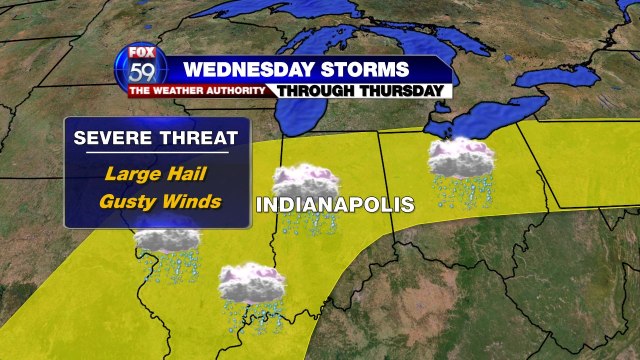 Severe storms possible this afternoon into the overnight hours as an upper level low pushes through a cold front.  As it looks right now there will be two different rounds of weather.  One will occur late this morning into the early afternoon hours with the second round coming early Wednesday morning.  The first round will see a decent chance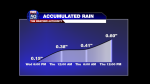 of large hail developing.  The second round of weather will be focused more to the south and will include a better chance for destructive straight line winds.
High temperatures today will still be warm but likely not as warm as yesterday due to the better chance for rain.  Highs today will hit the upper 70s.  There will be places that won't see a drop of rain today.  Areas south of Indianapolis will have the best chance of going dry.  By tonight everyone should see some rain with a chance of us seeing a 'squall' line from Indianapolis down to the south.  Other areas could also see destructive winds overnight with smaller 'bowing lines of storms' being possible.
Storms will officially come to an end with the passage of a cold front that will roll through several hours behind the stormy conditions overnight tonight.  I have the cold
front passing through at around 8am on Thursday morning.  Temperatures will begin to go down behind the front with Thursday's highs in the 60s and highs in just the 50s for both Friday and Saturday.  The cooler weather won't stick around for too long with highs on Sunday hitting the 60s and Monday and Tuesday highs returning to the 70s.