This is an archived article and the information in the article may be outdated. Please look at the time stamp on the story to see when it was last updated.
TORNADO WATCH ISSUED
The threat for a few tornadoes along with wide-spread damaging winds to 80 mph are likely later tonight.  hail to 2" in diameter is also possible.  The Tornado watch is in effect until 5 AM.
It has been a nasty night for portion of north-central Illinois as several tornadoes were reported.  Damage to a home and as late as 10:30/11:30 (EDT) a tornado was reported in Pontiac, IL 75 miles southwest of Chicago.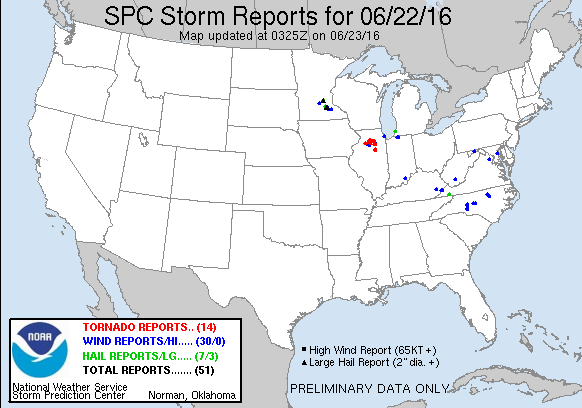 DRY TIME ARRIVES
We are monitoring the set up for storms later this evening and tonight. We have many rain-free hours coming and the fireworks may really begin after 9 pm.
Showers and a few t-showers are diminishing just before 4 PM. A gap (as expected) of quiet time between early storms and a new storm complex is underway.
THE SET UP - NEW STORMS DEVELOP LATER
Storms will erupt later tonight - closer to sunset especially off tho the northwest in parts of northern Illinois and Iowa. Starting as only a few small blips on the radar, these individual cells could quickly become severe and produce tornadoes.
Stay weather aware!
A TORNADO WATCH was issued just after 7 PM for a portion of Northwest Indiana until 1 AM (CDT).  Watch boxes will be expanded as the night wears on.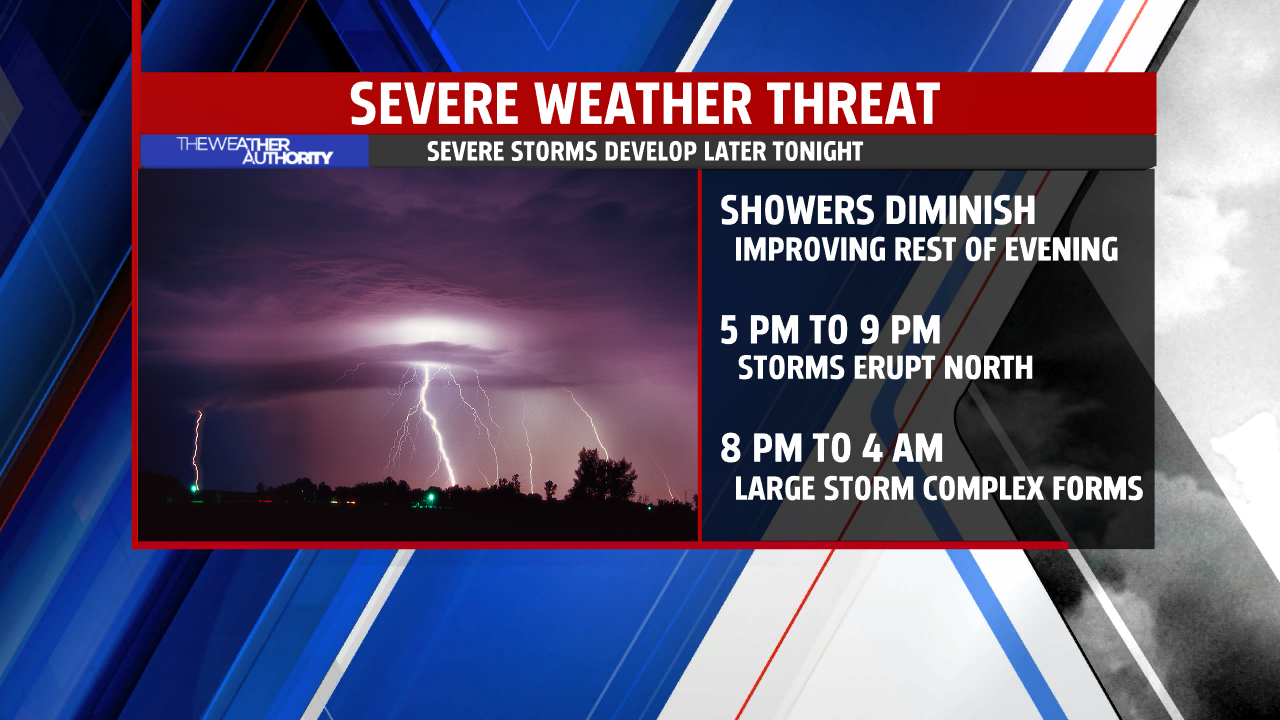 We are out-looked as a "MODERATE RISK" for severe storms by the Storm Prediction Center. An assessment given when severe storms are likely and the ingredients favor large scale severe storms that will be rather wide-spread later tonight.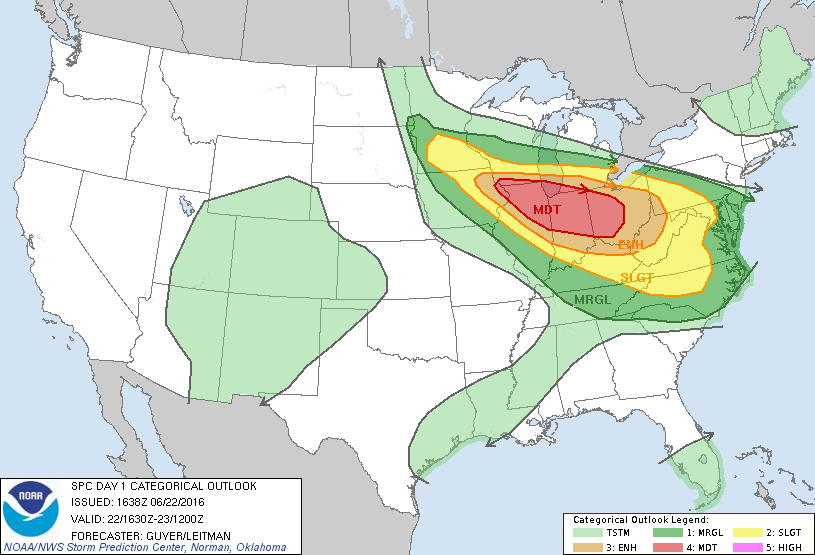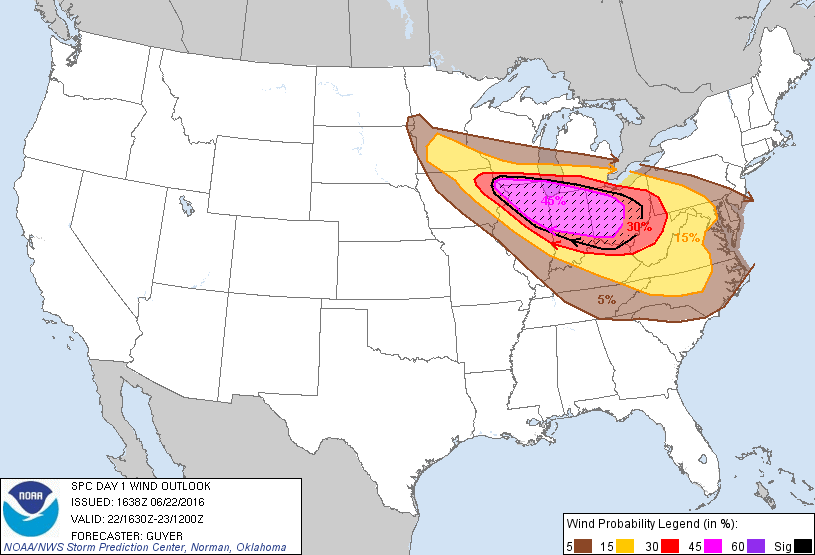 Current thinking is that initial storms that fire up with a threat of producing tornadoes will then evolve into a large storm complex that delivers a wide swath of damaging wind. The 'wall' of wind is projected through parts of Indiana and Ohio later tonight.
Severe watch boxes will likely be issued later this evening.  Along with the storms will come locally heavy rainfall. Additional flash flood watches are likely across much of central and north central Indiana.