This is an archived article and the information in the article may be outdated. Please look at the time stamp on the story to see when it was last updated.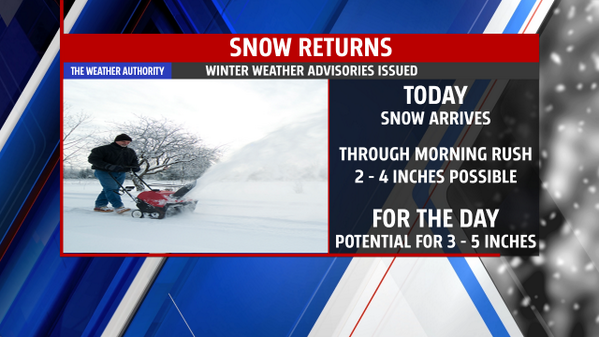 Snow has arrived and this could be the first of two rounds over the next couple of days.  Overall the big headlines are clearly snow chances along with a big winter surge of cold air that should hit next Monday through mid-week.  Temperatures during this time could potentially fall to 20 below on either Tuesday or Wednesday morning.
For today, snow chances are highest at the start of the day with snow showers and windy conditions persisting into the evening hours.  We've already seen 3-5 inches of snow across the area and will likely see some reports of 6+ inches of snow.  On average 3-5 inches will be the sweet spot when it comes to snow totals for the day.