This is an archived article and the information in the article may be outdated. Please look at the time stamp on the story to see when it was last updated.
WEDNESDAY SNOW
We take a break from the snow for now. The 1.9″ officially for Indianapolis brings the season total to 7.7″. Over the past 11 days we've received 75% of the seasonal snowfall.
2″ to 2.5″ amounts early Wednesday were the general rule area-wide. Snow totals reached 4″ at French Lick (Orange Co) and 4.1″ Washington (Daviess Co) where projected highest totals were to occur.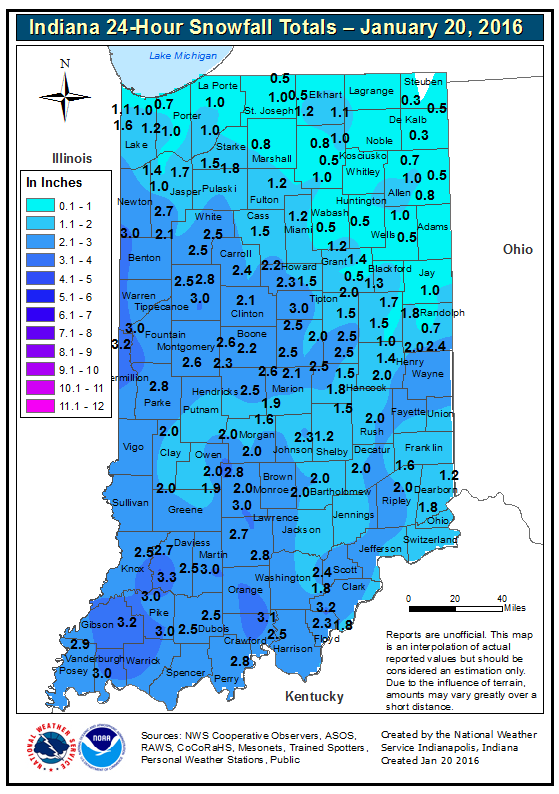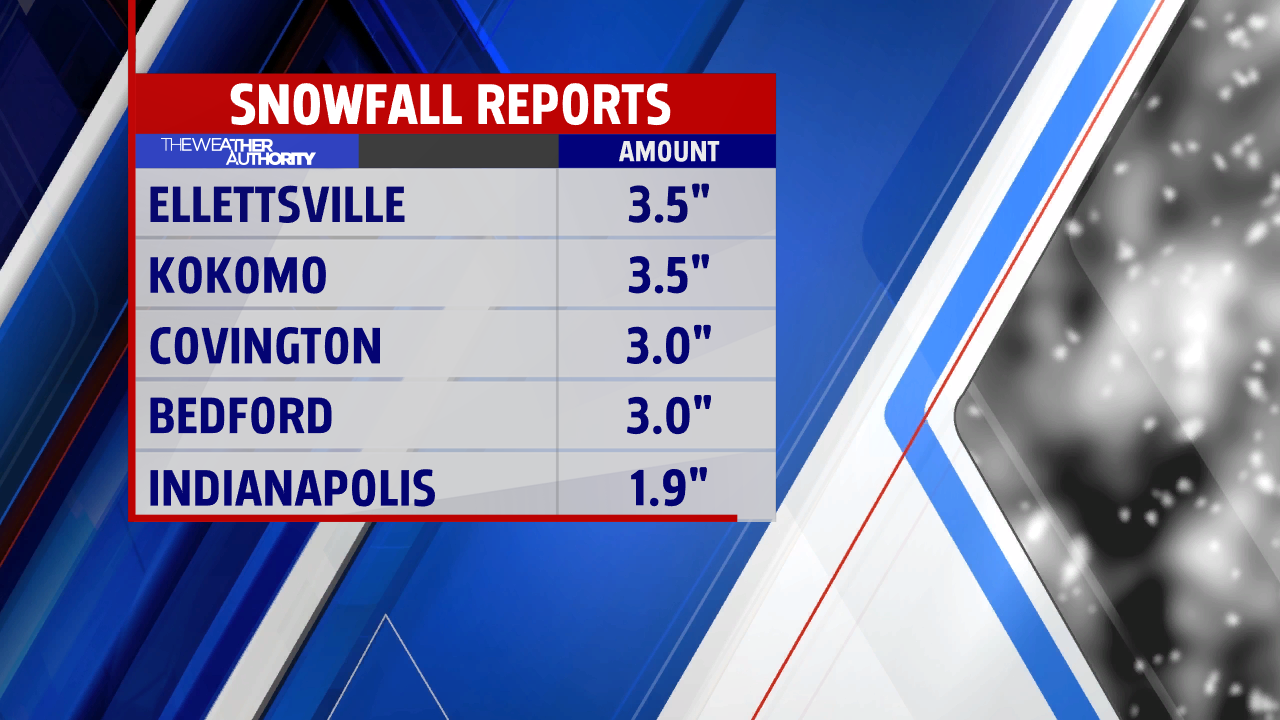 WATCHING A BIG STORM SOUTH AND EAST
The southern system Friday is still staying south with a suite of computer forecasts in agreement. The latest track nudging snow just north of the Ohio river by Friday afternoon. Big snows to target the mid Atlantic and the eastern seaboard to open the weekend.
Often these storms will pull west or north of the forecast track so we are watching carefully.  Late Wednesday night the northward nudge has shown up on a couple of the computer forecasts.  I'm including the late run of the RPM computer run for Friday evening below.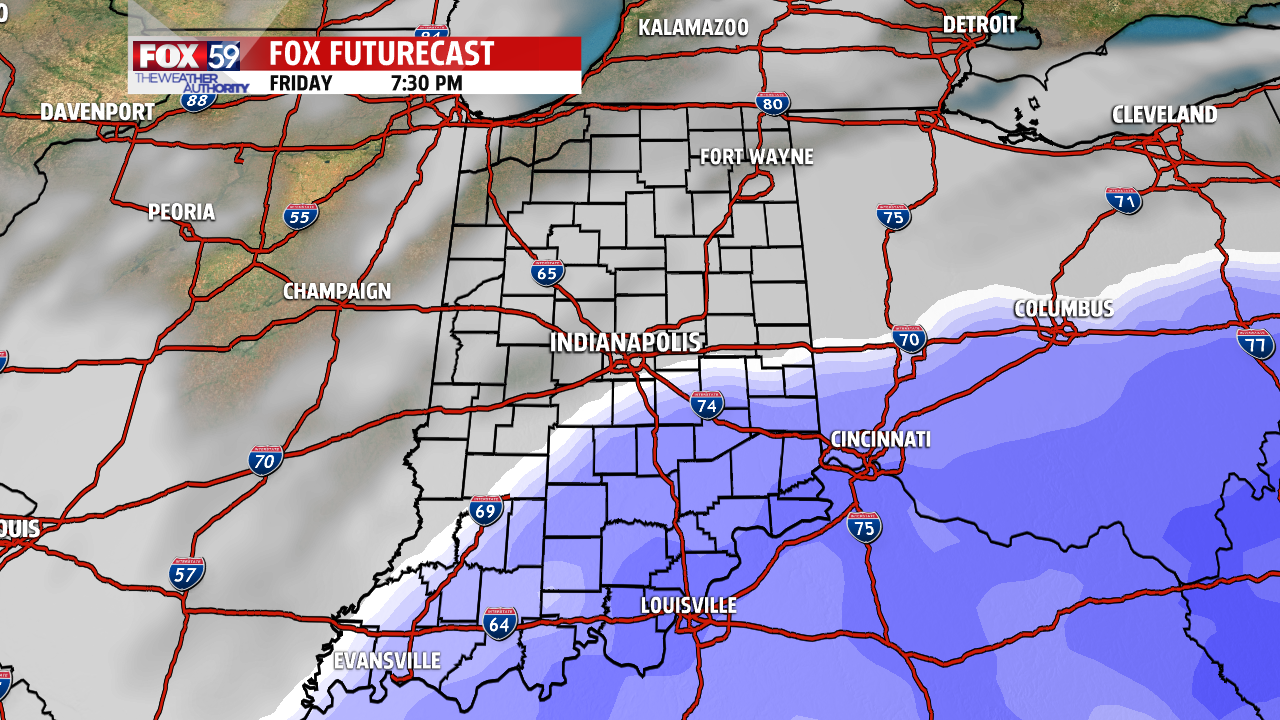 Snow may be measured in feet along with powerful wind gusts east.  The nation's capitol is under a Blizzard Watch for Friday.