This is an archived article and the information in the article may be outdated. Please look at the time stamp on the story to see when it was last updated.
EARLY MORNING SNOW
A few more flakes are in the forecast this evening. Snow early Thursday officially hit 1.2" for Indianapolis, the exact amount averaged off 7 computers last night. Additional amounts included 2.3" West Lafayette (Tippecanoe Co) 2.1" in Frankfort (Clinton Co) and 1.5" Alexandria and 1.3" Anderson (Madison Co).
The snowfall for this date is the most in 56 years, since 1960. Seasonal snow reached 13.3", that's only 56% the normal, cutting the snow deficit for the season to 10.2" below normal.
SNOW SHOWERS WILL DIMINISH
A few snow showers will settle south this evening and begin to diminish as they settle south. Any additional accumulation should be light and well under 1".  A new coating is possible especially after sunset mainly on grassy areas, rooftops and some secondary roads mainly northwest of Indianapolis. Temperature will mainly stay above freezing through 12 AM.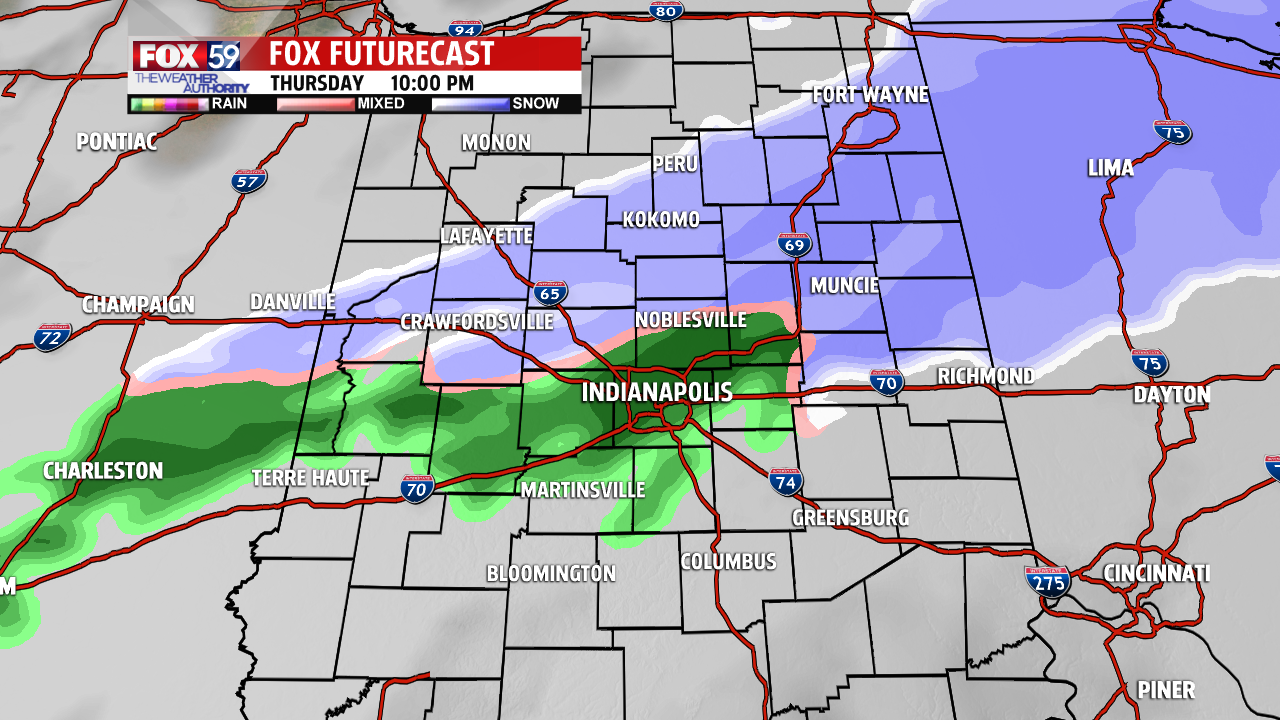 WARM SPELL COMING
Waiting for a warm up, be patient. There is a quick moving system that dive through the state Saturday morning bring another chance of a snow shower or mixed rain early Saturday. Temperatures will remain below average through Saturday afternoon.
A string of 60 degree days are still in the forecast for next week. The trade off will be wet weather. This is forecast to be the longest stretch of 60° warmth since the start of November!