This is an archived article and the information in the article may be outdated. Please look at the time stamp on the story to see when it was last updated.
SNOW SHOWERS ARRIVE
Colder air is surging into central Indiana late Thursday on brisk north west winds.  Gusts have reached 40 mph in Indianapolis as a new cold front will sweeps the state. A more seasonal chill settles in to end the work week.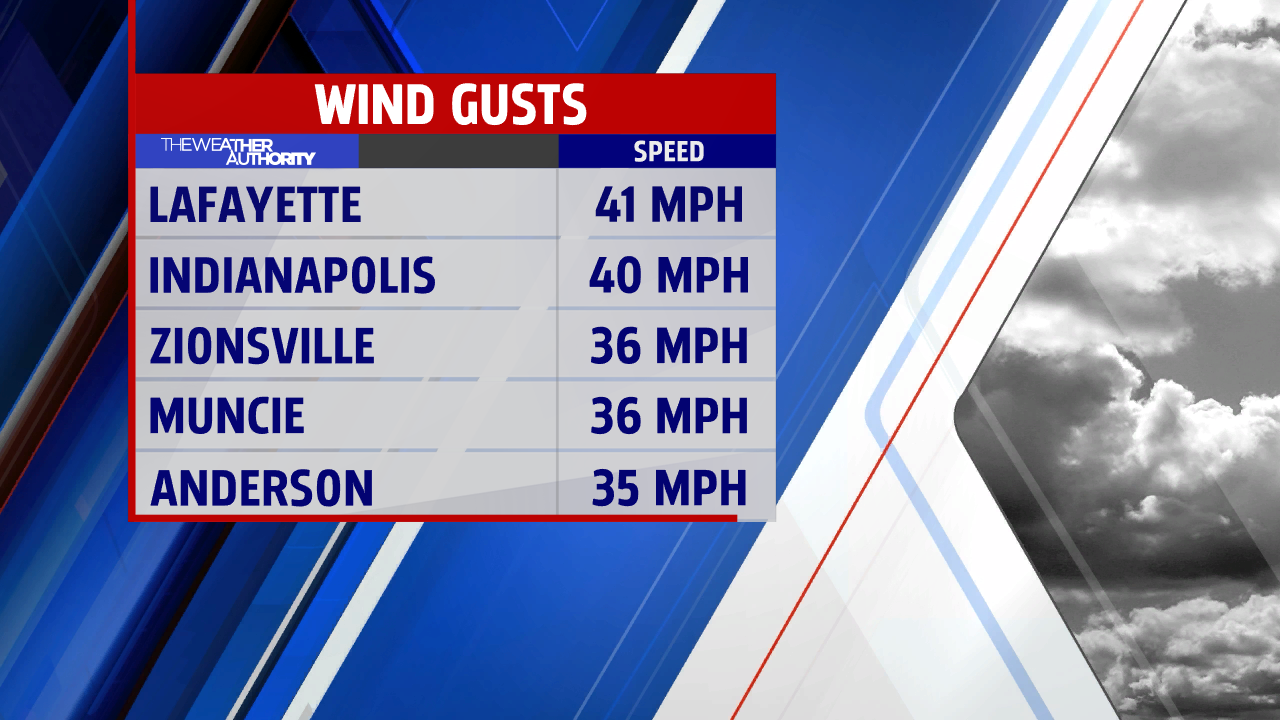 As of Thursday, a streak of 9 consecutive days of above normal temperatures continues with an official high of 41° at 2:03 PM.  We have not had a afternoon below 40° since Tuesday December 20th.
The cooler air brigs along a few snow showers late Thursday.  These brief and often vigorous downpours of snow will briefly reduce visibility and put down just enough of a coating of snow to create some slick spots.  The coverage of the snow showers may reach 20 to 30% coverage of the area before midnight.
COLDER TONIGHT
the winds will remain quite brisk through sunrise so plan on a much colder feel.  Temperatures will dip into the 20s by sunrise but combined with the west-northwest winds, the wind chill could reach single digits in some areas ear;ly friday morning.