This is an archived article and the information in the article may be outdated. Please look at the time stamp on the story to see when it was last updated.
INDIANAPOLIS, Ind. --Good Monday afternoon! It's been a snowy and cold day across the Hoosier state. Snow began to fall in Indianapolis by late morning once the atmosphere saturated. Snow will continue through the evening but will taper in the overnight hours. Most of the snow has been melting on contact with the ground as expected with the ground being very warm. While most of the snow will melt on the roadways, especially pre-treated ones, just use caution while driving. Also be cautious walking on sidewalks where snow may accumulate. Indy officially saw 0.6" of snow today.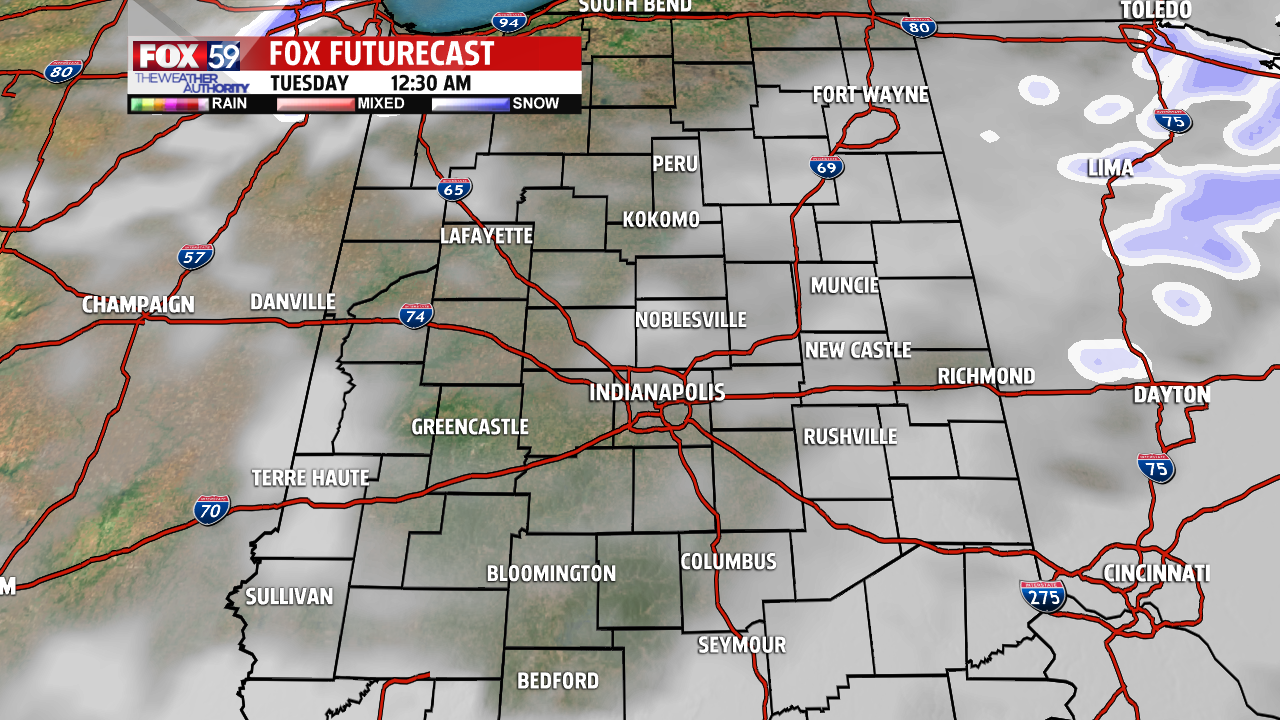 Temperatures will fall into the low 20s with breezy north winds developing. We'll have highs only near 30 degrees Tuesday with breezy north winds. A partly sunny sky will prevail along with snow showers which will limit visibility.
High pressure builds in Wednesday and Thursday with highs nearing 40 degrees by Thursday. It will be cold these next few nights and days!
St. Patrick's Day looks wet with showers moving in and highs in the upper 40s. We'll nail down the timing once it gets closer. Highs should climb to the 50s later in the weekend. --Danielle Dozier