This is an archived article and the information in the article may be outdated. Please look at the time stamp on the story to see when it was last updated.
(Dec. 20, 2014)–The mercury rose to 32 degrees in Indy Saturday afternoon for the first time in days. Temperatures at the 4 p.m. hour were hovering near freezing across central Indiana. Good news, the winds are calm so there's not much of a wind chill to deal with.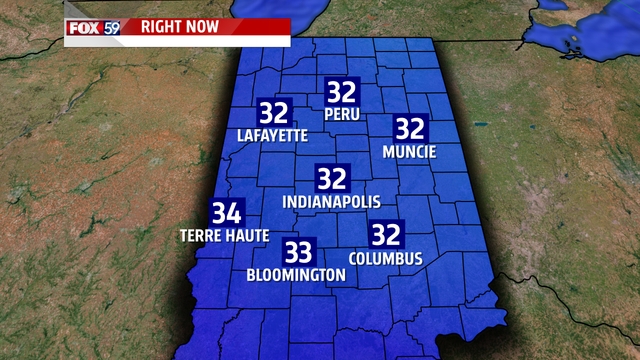 Tonight, we'll see low temperatures drop to the mid-20s with a mostly cloudy sky. Models show dry air working its way into southern Indiana so some clearing may take place there. Winds will go from north to southeast and remain light through Sunday.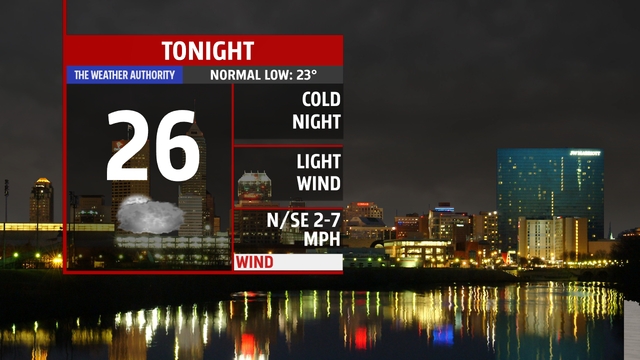 Sunday will feature slightly warmer weather with highs in the upper 30s under a partly sunny sky. Sunday also marks the winter solstice. Winter officially begins at 6:03 p.m. EST although it's felt like winter already!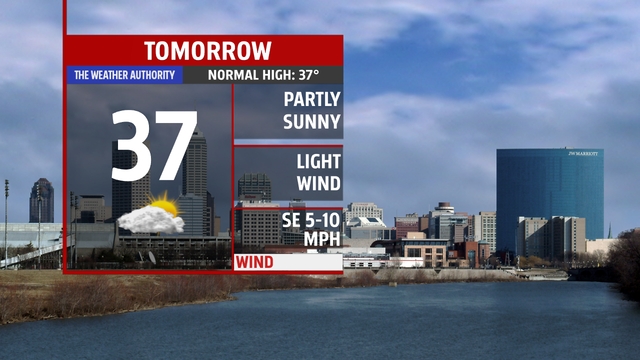 A wave of energy in the atmosphere will move by Monday, bringing a good chance of rain to central Indiana in the later part of the day. Temperatures will be much warmer in the mid-40s and winds, a tad breezy at 15 mph.  Rain will continue Tuesday with highs in the upper 40s. Models show anywhere from 0.25 to 0.50 inches of rain is possible in the city. As one low pressure moves north of us and another develops to the southwest and moves in, expect strong winds by Christmas Eve and Christmas Day. Temperatures will most likely be falling Wednesday with a good chance of rain changing to snow late.  Lingering snow showers are expected on the back side of the storm system for Christmas Day. Models suggest sustained winds of 20-30 mph with higher gusts mid-week. It's too early to tell how much snow we may see but do expect any amount to cause problems as strong winds and blowing snow will limit visibility. Stay tuned as we track this system!