This is an archived article and the information in the article may be outdated. Please look at the time stamp on the story to see when it was last updated.
RAIN INCREASES
Showers are spreading north late Thursday afternoon and will increase in coverage and intensity throughout the night.  Moisture is streaming north for the Gulf of Mexico, and enhanced by a jet stream flow.  Health rainfall amounts are possible overnight along with a rumble or two of thunder.
Wide-spread rainfall of 1" to 1.50" of rain is expected overnight.  Rainfall will reach its peak coverage during the 12 am to 2 am time frame.  The northeast bound rain will depart rather quickly early Friday and improve for the morning commute.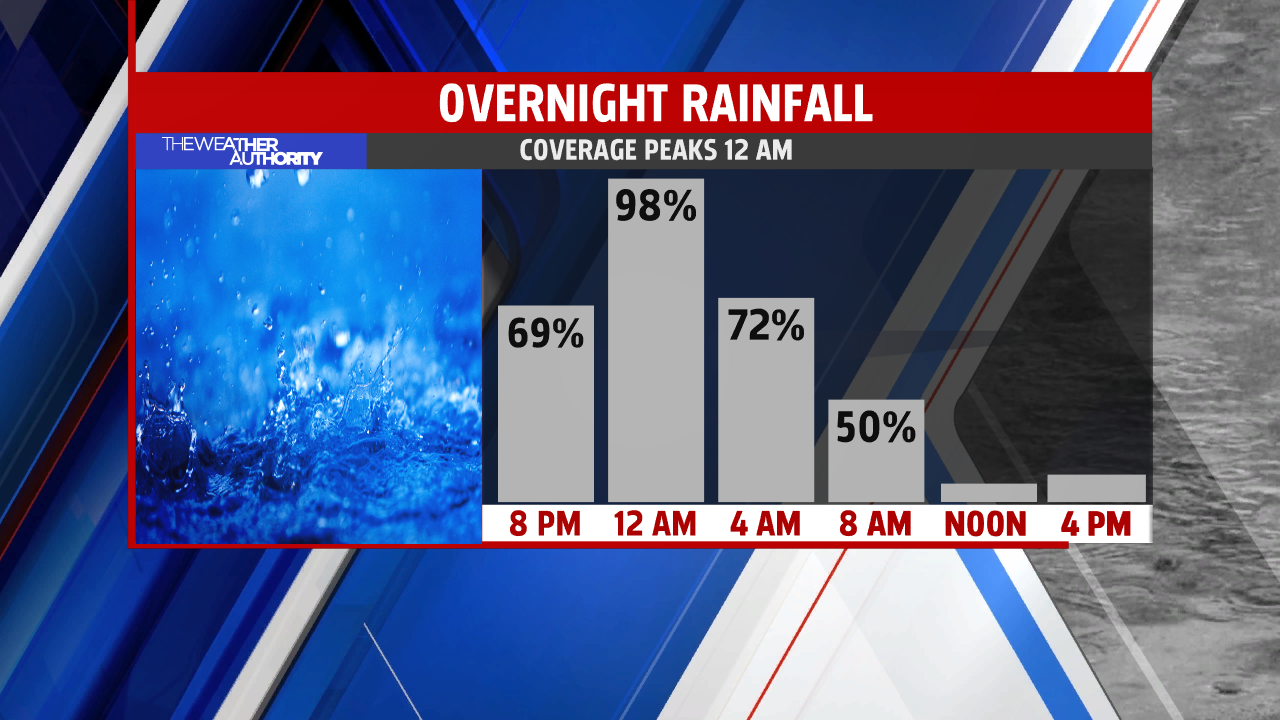 Rainfall number look healthy.  Off 8 various rainfall producing computer runs, the average rainfall for Indianapolis is 1.14" with a range of .95" to 1.42".  Any thunderstorms will produce locally higher amounts.
WARMER AFTER THE RAIN
Temperatures will surge behind the rainfall Friday and we are expecting 50s to return for Friday afternoon at a time of the year when the normal  high is 36.
Saturday had the potential to reach the 60 degree mark - 25 degrees above normal and extend the streak of above normal days to 11 straight days.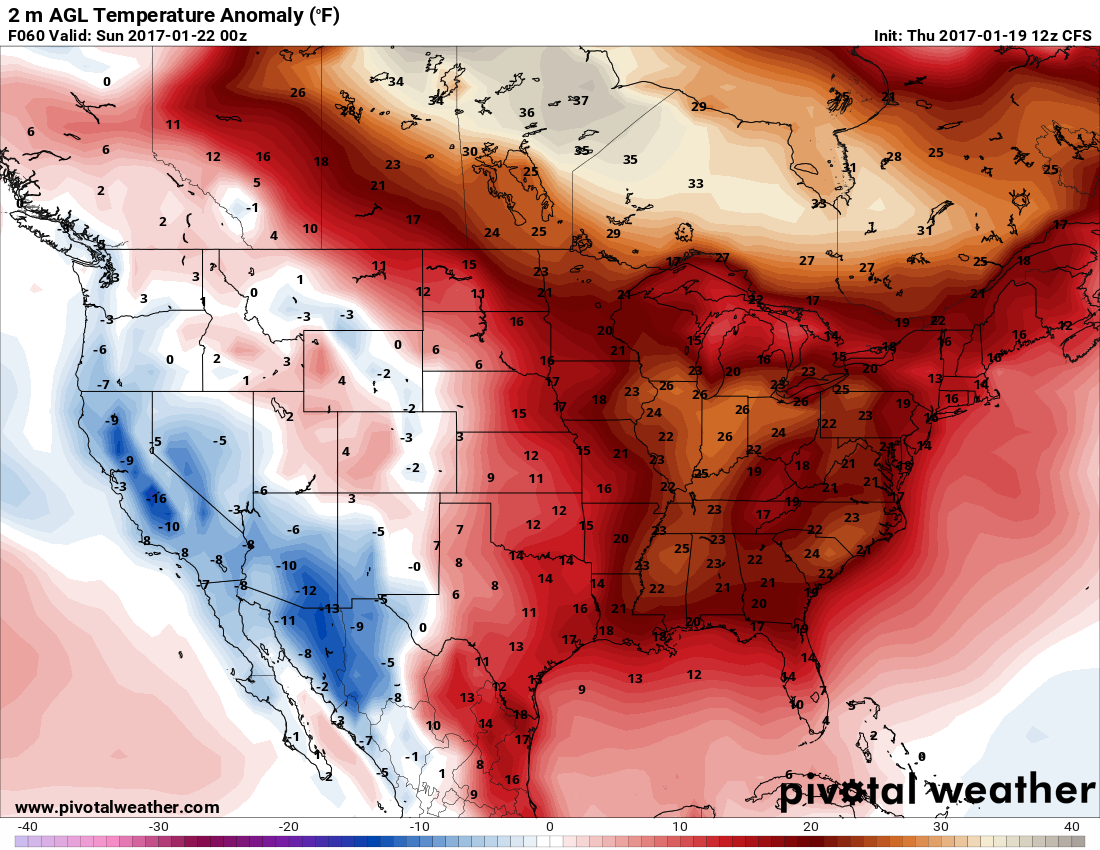 We are in the midst of the warmest mid-January stretch in 22 years!  The average temperature since January 10 through the 18th is the warmest since 1995 with the average temperature of 39.8 degrees.