This is an archived article and the information in the article may be outdated. Please look at the time stamp on the story to see when it was last updated.
We are starting off this Thursday morning with temperatures in the upper 30s and lower 40s. A clearing sky over north central Indiana is allowing air temperatures to fall into the mid to upper 30s.
Light frost will be possible during the morning commute, especially in our northern counties. The weather will remain quiet over the state today with skies staying mostly clear. Highs this afternoon will be seasonal and will climb back into the mid-60s.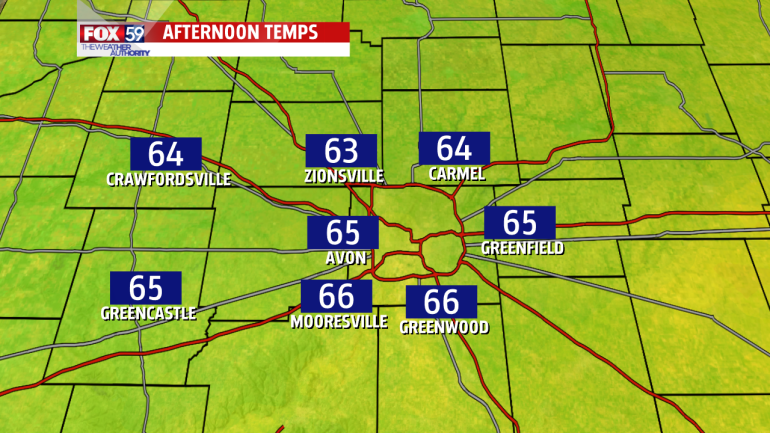 The area will stay dry today and tonight, but rain chances are going to return as we close the work week. A cold front will travel over Indiana Friday night and the boundary will bring scattered rainfall by the evening. High temperatures will rebound into the lower 60s tomorrow afternoon, then fall back into 50s in the wake of the cold front.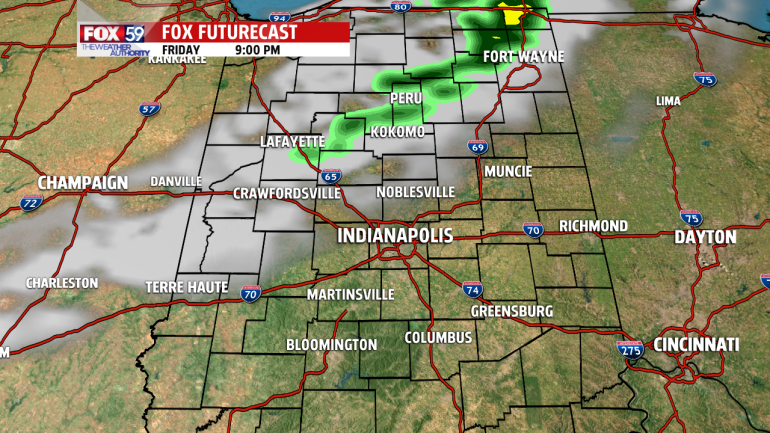 This weekend will bring cool and quiet weather conditions as an area of high pressure tracks over the Midwest. Be prepared for chilly mornings and mild afternoons both days. Areas of frost will be possible early Sunday morning with lows plummeting into the mid-30s.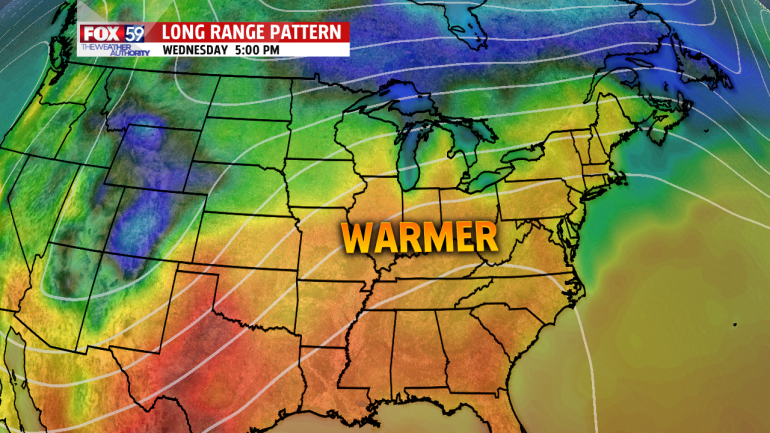 A strong southerly wind flow and sunny skies early next week will help temperatures to soar above average. Highs will climb into the lower 80s on Tuesday, which will make it the warmest day of 2018!