This is an archived article and the information in the article may be outdated. Please look at the time stamp on the story to see when it was last updated.
Most of the evening will be dry, warm and humid here in central Indiana. The chance for some isolated showers and storms will continue in the northern half of our viewing area, but most of the area will stay dry. Any rain that we do receive will be short-lived.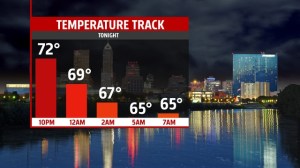 TONIGHT:
Temperatures fall into the mid 60s tonight under partly cloudy skies. Winds will also be light from the southeast at 3 to 5 mph. Temperatures are what we consider "normal" for this time of year overnight.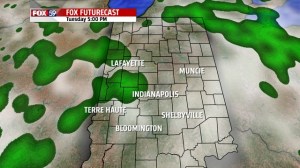 TUESDAY:
A slow moving cold front settles into the state on Tuesday and it will bring a small chance for rain in the afternoon hours, especially north of I-70. But this is not a guaranteed chance for rain. Temperatures climb into the mid 80s again on Tuesday. Spotty rain chances continue into Wednesday across the viewing area. Dew points will also increase slowly this week, resulting in more humid conditions outside.