This is an archived article and the information in the article may be outdated. Please look at the time stamp on the story to see when it was last updated.
QUIET TONIGHT
The threat for rain and storms continues to drop off sharply for the rest of the evening. We can't rule out a stray storm or two through 8 pm but most of us have seen the last of the rain this evening.
A stray show was detected over the north-side of Indianapolis just before 5 pm.  Any rain will again be widely scattered or isolated.
RAIN CHANCE BUT THERE IS DRY TIME
Rain chances will rise again toward sunrise.  Not great news for the Geist half marathon but we have time to tweak this forecast.  The threat for pre-dawn thunderstorms will increase from south to north early Saturday.  We want to emphasize once again that there will be many rain-free and extended hours Saturday to get outdoors and enjoy the weekend.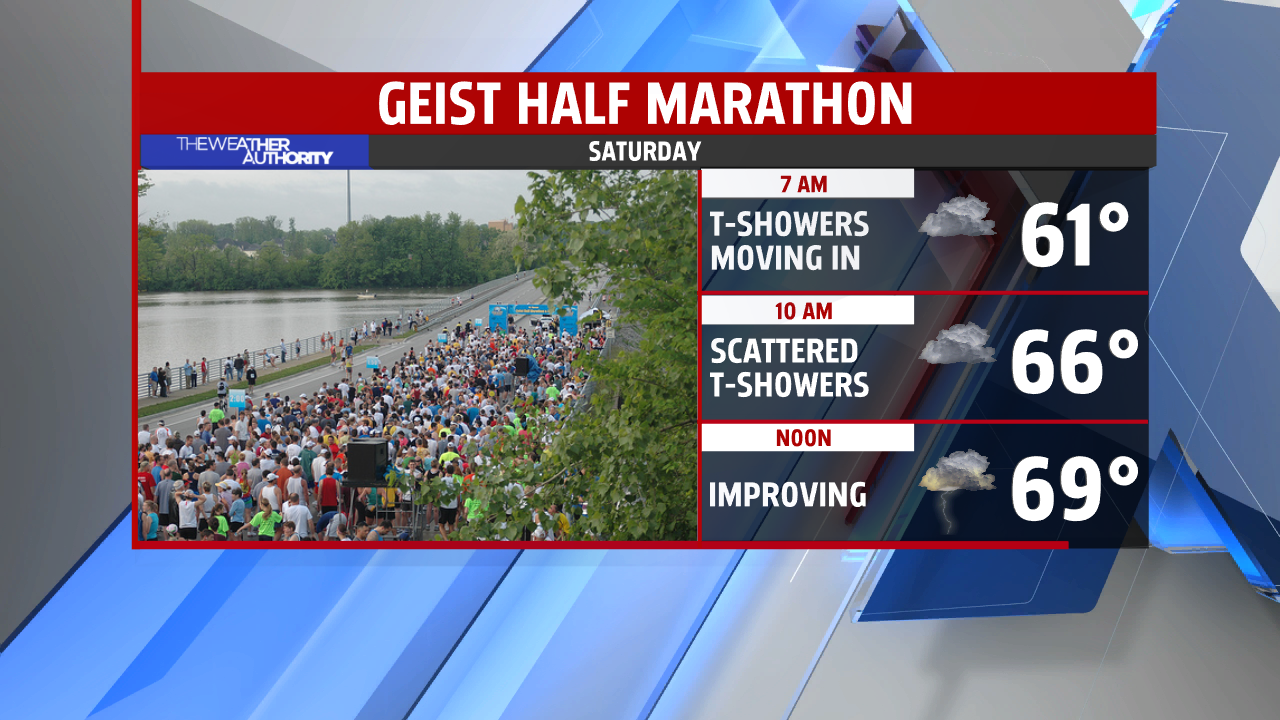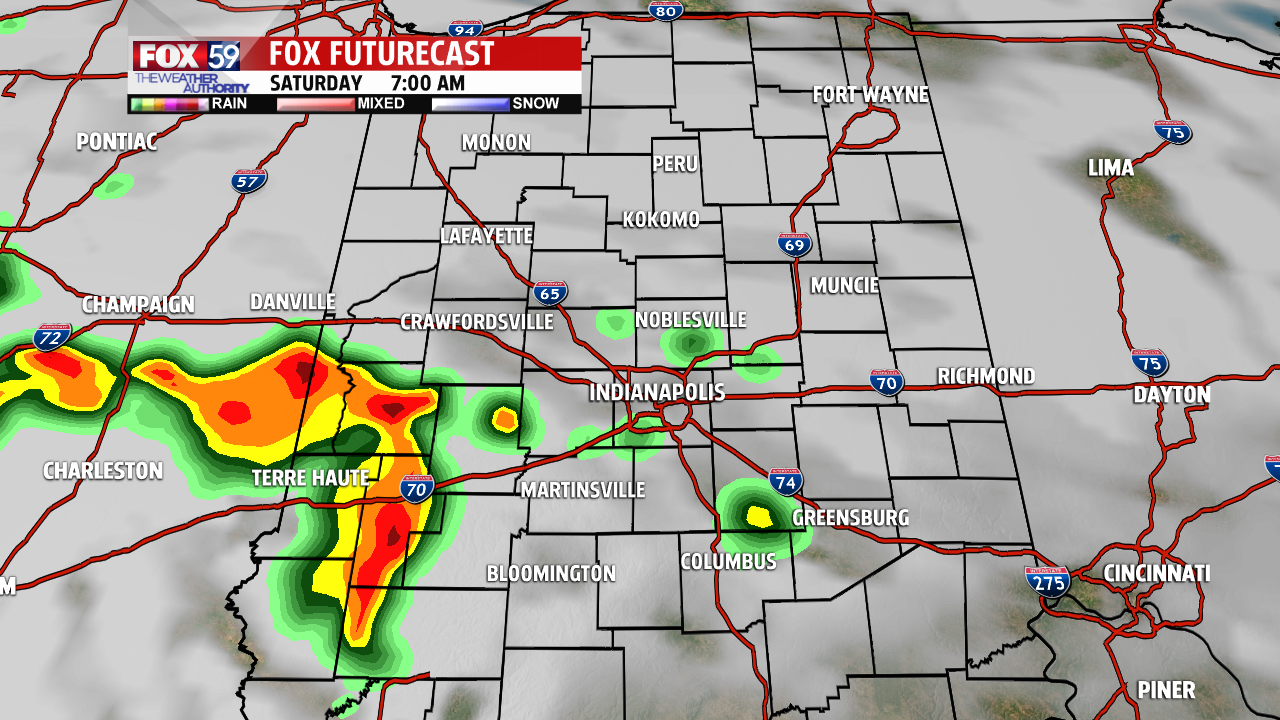 Timing of rain Saturday looks to ease before noon and ramp up again with thunderstorms likely reaching peak coverage from 8 pm to 11 pm Saturday.  The storm threat late day or by evening could be strong to severe.  The Storm Prediction Center has out looked a large potion of Indiana for a slight risk of a severe storm Saturday.  Meaning a severe storm could occur within 25 miles of any point.
We will continue to monitor the trends a remain very confident that a majority of the weekend will be rain free.
POLE DAY GETS GREEN LIGHT
It has been an improving picture for Pole Day at IMS for Sunday as well.  The trend continues today to move the rain out early Sunday and begin drying out from west to east and allowing time at the track!  I'm posting below the latest RPM forecast radar for noon Sunday.